Flourishes are kinds of ornaments that you usually see growing from the lines of letters and breathes life into a composition. Flourishes are beautiful as they are used to add details to an object or print as well as interior and architectural structures, which serve no other purpose than to make any design more interesting and appealing.
We have gathered some of the most beautiful flourish patterns on this page to help designers and artists alike create a rich artwork and masterpiece. We also have a huge spectrum of other kinds of Floral Patterns available onsite, so feel free to browse and find just the right element for your creative project!
61+ Designer Templates in Word, Excel, PSD, Google Docs, InDesign, Apple Pages, HTML5, WordPress, Publisher, Apple Numbers, Illustrator - START DOWNLOADING
Heraldic Flourish Pattern
Download
Vector Flourish Pattern
Download
Seamless Flourish Pattern
Download
Abstract Retro Flourish Pattern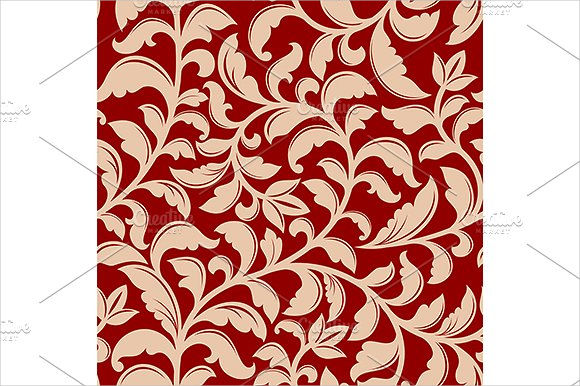 Download"]
Ornate Flourish Pattern
Download
Different Kinds of Flourishes
Swirl. Often described as the curly and frilly bits which are often added to a type to make it look fancy. They can also be made by exaggerating the serifs, terminals, tail and entry strokes on a glyph.
Fleuron. This is a typographic element that is used either as a punctuation mark or as an ornament for typographic compositions. They are stylized forms of flowers or leaves and is called the aldus leaf.
Vignette. They are the decorative designs in books that are used to separate sections or chapters and a decorative artwork at the border of images. They are originally in the form of vine leaves and tendrils.
Headpiece. An ornamental design or decorative band placed at the top of the page to indicate the new chapter of a book.
Tailpiece. An ornament shaped like a pyramid or a cone that resembles the bottom of ancient lamps. It is used as support in architecture and to fill up a blank space at the bottom of the page in printing.
Curlicue. This is an ornament characterized by a short fancy twist or a decorative curl which is usually composed from a series of concentric circles. It is mostly used in calligraphy or in the design of an object.
Don't forget to check out other Photoshop Patterns that are available for download too!
Damask Style Flourish Pattern
Download
Flourish Swirl Corner Pattern
Download
Black and White Flourish Pattern
Download
Cross Stitch Flourish Pattern
Download
Flourish Pattern on Dark Background
Download
When to Use Flourishes
Formal correspondence. The early use of flourishes in formal writing indicates that the writer is a well-educated individual. It was then adapted for business correspondence and personal letter writing.
Wedding invitations. Wedding collateral need to be pretty, and what other ways to make your prints beautiful than by adding flourishes. They help make your wedding invitations look elegant and put together.
Logos. Logos, especially with letters or words, can use a good amount of flourishes to make it unique and one of a kind and to ensure no other logos like yours are out there.
Other graphic design projects. Posters, letterheads, and other graphic design projects and print materials can also use flourishes just for the purpose of enhancing its design.
You have to remember, though, that using flourishes should be done in moderation. Just like texts, flourishes create a positive and negative space. These spaces should also be balanced in order to create a comprehensive work of art. Speaking of art, you may also want to check out our Art Deco Patterns to use and inspire your next artistic endeavor.