Patterns are markings or natural designs or configurations. Generally, they are associated with art and come in different colors or palettes. Nonetheless, patterns are helpful in a sense that they also create a uniform and parallel layout when it comes to designing, especially in terms of clothing or unique wall markings.
We've created a list that shows a pattern in a unique Moroccan-inspired design. There are 9 selections to choose from, and all are created by our talented designers. You will surely be amazed by how great these images are. You may also want to see our Arabic Seamless Patterns for that distinct layout.
61+ Designer Templates in Word, Excel, PSD, Google Docs, InDesign, Apple Pages, HTML5, WordPress, Publisher, Apple Numbers, Illustrator - START DOWNLOADING
Seamless Moroccan Pattern
Download
Floral Moroccan Pattern
Download
Black and White Moroccan Pattern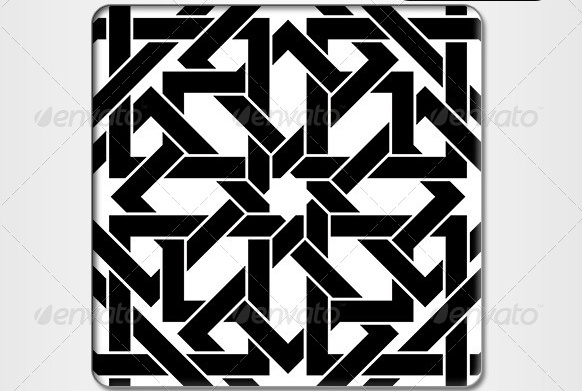 Download
Pastel Moroccan Pattern
Download
Traditional Moroccan Pattern
Download
Moroccan style
Moroccan style is a new trend when it comes to decorations. It takes its roots from Moorish architecture and Moroccan architecture, and it has been made famous by the remodeling of the town of Marrakesh. It has become more popular in parts of UK and the USA. Moroccan patterns or styles are beautiful, varying from royal arches to present-day buildings that will light up with full neon lights at nighttime.
Moroccan design does not end with patterns on walls alone; it also paved its way to high fashion. Moroccan outfit designs and consumption have experienced large-scale switches in recent history, changing from a traditional craft-based enterprise to a booming fashion industry. Determined by Western fashion, clothing has become commoditized and has extended from tailoring to designer fashion trademark.
Moroccan patterns are really eye-catching designs that even celebrities wear during Hollywood major awards. Prints in metallic and jewel tones, especially gold, is a usual Moroccan style from textiles to decorations at home and high fashion trends. They can be in any form and come with different lively colors that will captivate viewers.
If you love the fierce and strong tribal vibe, you should check out our Tribal Patterns. The designs we offer are distinct and one of a kind.
Moroccan Mosaic Pattern
Download
Geometric Moroccan Pattern
Download
Moroccan Fabric Pattern
Download
Colorful Moroccan Pattern
Download
Moroccan Background Pattern
Download
A Worthy Artwork
As an art enthusiast, I find Moroccan patterns unique and visualize. It is like looking into a whole new dimension that is full of colors. And it is not a typical design that you will see anywhere. No wonder artists and non-artists admire this form of art. In a way, Moroccan designs are like patterns with a twist.
If you are looking for uncommon pattern designs and can't find any that catches your attention, no need to look elsewhere. Our Moroccan patterns are what you've been looking for.
What We Have in Store
Each contains a vibrant design that is not too harsh for the viewer's eyes.
You can download them with no worries.
Can be downloaded to any device.
You can easily print them.
You can also edit their look since they all come in a modifiable element.
Colors used are catchy and lively.
All of them are accessible 24/7.
You can make use of them in so many ways too; just bring out the creativity in you. Tell your friends about this page, so they too can enjoy Moroccan art. These are all yours to utilize with. And if you are fond of Photoshop designs, visit our collection of Photoshop Patterns for a variety of images to choose from. Have fun!