Patterns
18+ Tile Patterns
Elegant, beautiful and stylish tile patterns are available all over the net. When used correctly, these enhance the atmosphere, feel and look of your rooms. For choosing the right walling and flooring patterns for your living spaces, you need a good professional knowledge in this area. The names of Tile Patterns may not be self-explanatory to you, and you will need to know what these mean. So, here we have given the most popular current trends in tile patterns.
Star Floor Tiles
Tileable Marble Textures
Tribal Tile Patterns
Ceramic Tile Pattern
Tile Textures Pattern
Cross Tile Patterns
Ancient Mosaic Ceramic Tile Pattern
Floral Tile Pattern
This floral tiles pattern is in Arabesque style; and is a combination of red, green, blue, white and brown colors. It is available for download at a price of $4 only.
Chic Geo Tile Vector Pattern
This is a collection of 6 tile vector patterns designed in the Moroccan style. These are chic and elegant; pair well with each other, and are perfect for interior designs.
Shell Tile Pattern
Made with PVC, this is a self-adhesive, peel and stick wallpaper for interior designing. These are shipped all over the world from South Korea at a cost of $11.99 only.
Vintage Ceramic Tile Pattern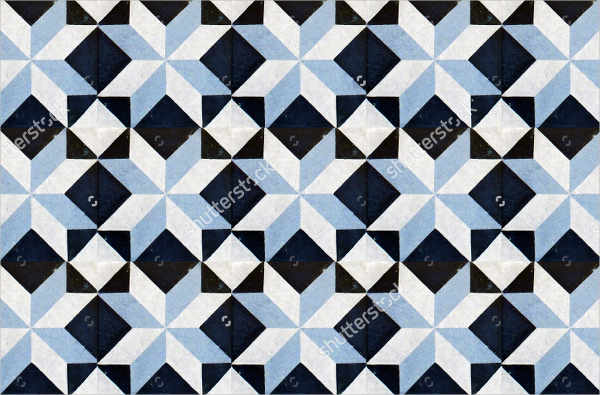 This grunge and vintage ceramic tile pattern bear geometric patterns in black, blue and gray colors. This pattern has high resolution, is available in different sizes, and can be freely downloaded.
Ethnic Tiled Pattern
This ethnic tiled pattern has a mixture of colors including black, purple, maroon, red and white. The pattern can be bought at the price of $4 inclusive of buyer fee and item price.
Elegant Lisbon Tiles Pattern
This is a stock of 16 different tile patterns from Lisbon tiles. The high-resolution images of these patterns are available in different sizes as well.
Portuguese Tiles Pattern
Tiles with blue colored outlining of floral lines on a white background bear a clean appearance. This free Portuguese wall tile pattern would best suit bathroom walls and areas near wash basins.
Square Floral Tile Patterns
This is a package of a series of 4 intricately designed floor tiles bearing white floral designs on a bright orange background. The set matches with one another; and is priced at $5.
Cement Tiles Pattern
This blue and gray colored vintage Floral Pattern on a white background suits cemented tiles. This seamless vector illustration pattern is of high resolution and is available in different sizes.
Mosaic Tile Pattern
This multicolored mosaic tile pattern combines green, blue, yellow, orange, pink, violet, beige and gray colors. It has little squares bearing various floral designs, geometric patterns, and symbols on colored backgrounds.
Tile Abstract Pattern
This Seamless Pattern has a dark blue colored art graphic design on a blue background. This editable vector file is available for $4 which is inclusive of the item price and the item price.
Toucan Tile Pattern
This is a rare type of pattern with a flock of geometric toucans on jungle leaves. This pattern has been designed with the inspiration derived from the wooden sculptures of Oaxaca.
Geometric Tile Pattern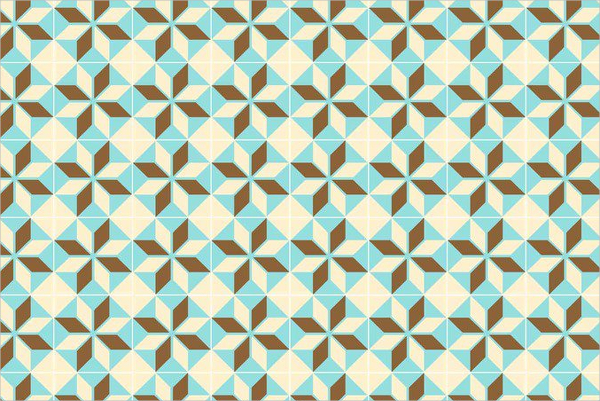 This seamless wall tile pattern bears elegant geometric shapes in blue, brown and beige colors. And since it is designed as per the Mughal architecture, it has an Islamic bearing to it.
Blue Squares Tile Pattern
This free vector Blue square tiles pattern designed by the Freepik team is seamless. It has an editable geometric mosaic vector pattern that is a freely downloadable for personal as well as for commercial use.
Pool Tile Pattern
Rocky Rose Tile Pattern
Tiles come in a variety of designs including the geometric patterns, floral designs, vintage styles, retro designs, tribal patterns, and much more. Many such vector illustrations are available both for free download and sale. Have a look at a variety of patterns before you decide upon the tile patterns for your living spaces.