Photorealistic images always leave everyone in awe. You need to look at the paintings or images carefully just to make sure that what you're looking at is not a photograph. Artists who specialize in photorealism have definitely great talents. Here we are sharing a few examples of photorealism that will easily fool your eyes. These photos will certainly make you look twice to make sure that your eyes are not deceiving you. So, try not to blink. You can also see Contrast Photography.
108+ Photography Business Templates in PDF, Word, Excel, PSD, Google Docs, InDesign, Apple Pages, HTML5, Google Sheets, Publisher, Apple Numbers, Illustrator - START DOWNLOADING
Wooded Landscape Photorealism
Source
We couldn't believe that this photo is a digital art. The details in this image look so real that you will have a hard time convincing yourself that it's not.
Photorealism Terrace
Source
This image made us doubt our eyes. You won't believe you're looking at an art piece. It's impossible to tell that this is not a photograph of a real place.
Photorealism Watercourse City
Source
The vibrant colors of the houses, the clear blue sky, and the calm water are just a few things that make this image photorealistic. Who would think this isn't real?
Tuskgallery Photorealistic
Source
Its title is "Three Wishes" by Warren Salter. Why not make your wish with these dandelions? It seems the same as making a wish with a real one.
Photorealism Orange
Source
Who wouldn't want to take a bite from this refreshing orange fruit? We know you want to taste this goodness, because we definitely do!
Realistic Photo of Millfields Estate
Source
Wandering along this foggy street will make you think of some sort of a movie scene. The fact that the street looks abandoned makes it more challenging, mysterious, and exciting.
Photorealism Hotel
Source
We agree with you that this picture looks so real, it's impossible that it's just a digital work. But believe your eyes. Stefanie Chapman did a very convincing photorealistic image.
Skyline Photorealism
Source
You might think that this photorealistic skyline looks more beautiful than the actual city night lights. It could be exactly like our current night sky minus the smoke and fog.
Photoreal Matte Painting
Source
Looking at this image will transport you into another planet that has two moons. It will make you doubt if this is real or just from a science fiction movie.
Jaguar Photorealism
Source
The jaguar in this picture is as scary as a real jaguar, even though you can tell that it's an illustration. The jaguar's eyes and fangs look deadly and terrifying.
Treesome Ice Photorealism
Source
Marmot Basin Realistic Photo
Source
Photorealism at the Millennium
Blender Photorealism
Source
Beyond Realistic Art
Source
Photorealism of Summer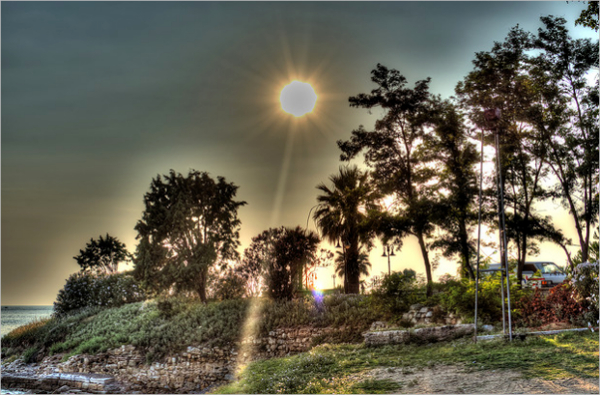 Source
Extreme Photorealism Glacial period
Source
Photorealism of Beautiful House
Source
End of an Era Photorealism
Source
Bird Realistic Photo
Source
Digital PhotoReal Cat Painting
Source
Most of these awesome, realistic photos will make you want to jump on them. The examples of Photorealism above just show how much beautiful and clean our planet can and will be if we take good care of it. They are truly inspiring as well as pleasing to the eyes. You can also see Still Life Photography.