Underwater Photography captivates the beauties of the abyssal world. This includes the rare species and genus of oceans along with the submerged caves. All this is captured in beautiful frames while swimming and snorkeling under the water. Of course, they do use remotely operated devices which are water resistant. Below are some samples of underwater photography using blurred photography. If you have a scuba diving business in a bay area, you can use these conceptual photography samples for your use.
108+ Photography Business Templates in PDF, Word, Excel, PSD, Google Docs, InDesign, Apple Pages, HTML5, Google Sheets, Publisher, Apple Numbers, Illustrator - START DOWNLOADING
Underwater Woman with Tortoise Photography
Do you believe in mermaids? Look at this image. A lady with a sea turtle. A turtle lady! Love comes in all sizes and shapes. This photograph looks good with antique blue effect.
Women Underwater Photoshoot
Yellow Yellow dirty fellow. Jokes apart, the woman in yellow swimsuit took a deep dive into the deep blue sea and tries to explore the area. She invariably creates envy for many sea sport enthusiasts.
Underwater Animal Fish Photography
This Sawshark is one rare speices of underwater. It is equally dangerous. This image promotes the monster aquariums that can bear gallons of water. Kudos to the photographer for a daring click.
Model Swimming Underwater
A Fairy underneath water. A click that ignites the fantasy. If you are searching for some Wonderful design portfolios with fresh underwater photographs, consider this in the first place.
Underwater Beautiful Lady Photography
Underwater is not only about turtles, sea horses, whales, and sharks. It also holds white pearls. Just like this lady in a white satin dress. One that promotes Fashion photography.
Creative Underwater Photography
Another creative flick that was reportedly shot in Greece. A woman again took a deep dive into the waters, probably in a swimming pool. It seems to be her favorite timepass.
Underwater Animals Photography
A school of fish along with a tortoise. How big territory it is! The world within. But how did the photographer capture the whole in one frame!?
Underwater Creatures Photography
A good diet for aspirant underwater photographers. Who says underwater photography is dangerous? This Photographer is a leading professional and also a member of Australian Institute of Professional Photography (AIPP).
Underwater Fish Photography
Those thousands of fishes at one place. How beautiful is it! The crystal clear water enables the option of taking a snap. The algae added beauty to it.
Underwater Marine Life Photography
Girl Dancing Underwater
Underwater Boy Photography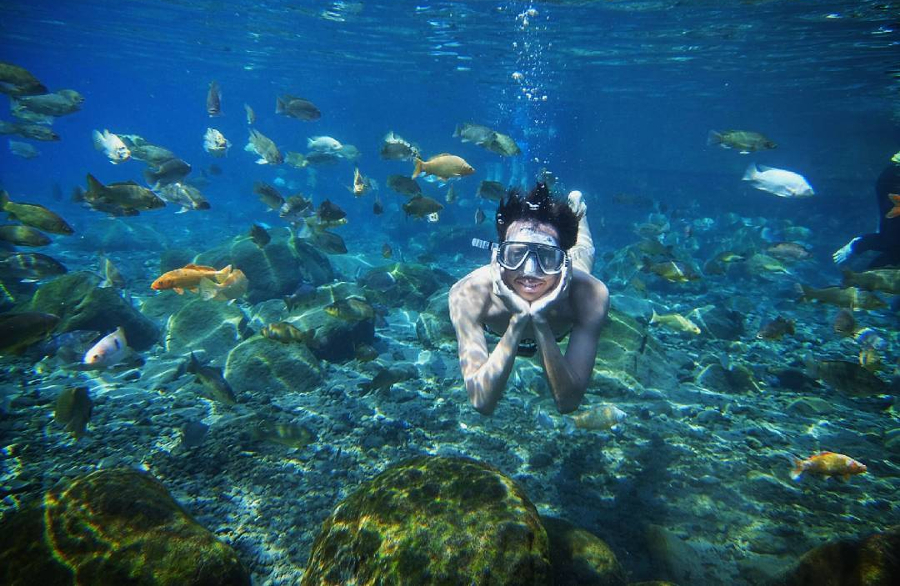 Swimmer Among Fishes
Underwater Shark Photography
Giant Fish Underwater Photography
Underwater Man and Woman Photography
Underwater Maui Fishes Photography
Beautiful Tortoise Photography
Underwater Lady Photography
Shining Fish Underwater Photography
Beautiful Girl Underwater Photography

Mermaid in Water Photography
Underwater Fashion Model Photography
Large Underwater Fish Photography
Did they take you through? Is it a dip or a total immerse. Whatsoever is it, you are so lucky to have the view without getting your body wet. They even serve as a great promotional material for oceanography students and writers who pen articles, blogs, and forums of the same.
If you have any DMCA issues on this post, please contact us!