Templates are preset formats for a document or file, used so that the format does not have to be recreated each time it is used, and used to save time and effort. This type of format is commonly used in offices, schools, businesses, and so on. You can just save it to your files for future use.
In case you are planning to have a candy business or you want to change the present design of your candy wrappers but you can't figure out where to find them, worry no more. Our candy bar wrapper templates are the answer. There are 8 designs included in this list for you to choose from. Check them out.
Mini Candy Wrapper Template
Download
Chocolate Candy Wrapper Template
Download
Candy Wrapper PSD Template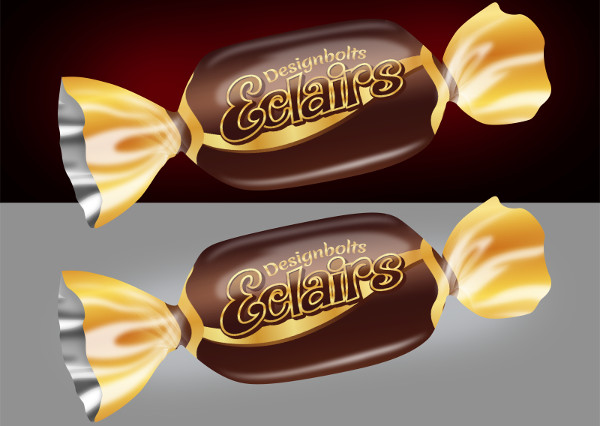 Download
Christmas Candy Wrapper Template
Download
Candy in a Wrapper
Download
Candy Crush!
A candy, also referred as lollies, is a confection that features sugar as the main ingredient. The category called sugar confectionery comprises any sweet confection such as chocolates, chewing gum, and sugar candy. Vegetables, fruit, or glazed nuts and coated with sugar are said to be candied.
Physically, candies are characterized by the use of a significant amount of sugar or sugar replacements. Candies are generally made in smaller pieces, unlike cakes that can be shared among many people. But the meaning of a candy also depends on how people treat it. Candies as well are usually eaten casually and often with the use of fingers as a snack between meals.
Early History of Candy
It was between the fourth and sixth centuries that the Persians followed by the Greeks found the people in India and their "reeds that produce honey without bees." They accepted and then disseminate sugar and sugarcane agriculture. Sugarcane is native to tropical South and Southeast Asia, while the term sugar comes from the Sanskrit word sharkara ("sugar"). Through boiling sugarcane juices, pieces of sugar were produced in ancient India and consumed as khanda (the original candy).
If you're creating homemade candy bars and need wrappers, check out our candy bar templates to get ideas.
Bunch of Candy Wrapper Templates
Download
Candy Bar Wrapper Template
Download
Blank Candy Wrapper Template
Download
Colorful Candy Wrapper Templates
Download
Candies have gone through the test of time. From the moment when we were still kids, up to the time when we already have our own families. They have been passed from generation to generation and will never grow old. In fact, candies undergo a process of evolution too. Candies today have become fancier compared to candies way back.
Great Deal
When it comes to a candy, one thing that can make us notice is the way it is presented. The colorful wrapper makes it more fetching. We sometimes judge if a candy is worth the taste by just looking at its wrapper. Plain and simple candy covering are less noticeable to the people unlike those shiny, colorful, and catchy ones. So if you are planning to create your own candy business but you are unsure of the design, with our candy wrapper templates, for sure you will go through the decision-making process without any more wrinkles.
There are 8 templates for you to choose from on this list and more if you check out the content we have on our website. Each design comes with vibrant colors, and they could be easily downloaded and edited too! So what are you waiting for? Download them now.
If you're looking for wrapper designs for your homemade chocolate bars, you can go to our chocolate packaging designs page and check out the ones you like the most.