Widely recognized by its long legs, long neck, and its distinctive color and spots, many individuals in the early times initially believed that the giraffe was the result of a camel and leopard hybrid. These animals literally stand out among other animals over Africa's plains. Giraffes are very social creatures that they don't have their own territories and they usually group themselves to 12 to 15 members.
On on our Web page, we are providing you with everything that is related to giraffes. So if you are looking for giraffe masks, giraffe coloring pages, or illustrations of giraffes, then you don't need to look anywhere else because we have those for you on our website. If you are looking for templates about animals in general, feel free to check out our gallery of animal templates.
Giraffe Animal Mask Template
Download
Giraffe Stuffed Animal Template
Download
Printable Giraffe Animal Template
Download
Vector Giraffe Animal Template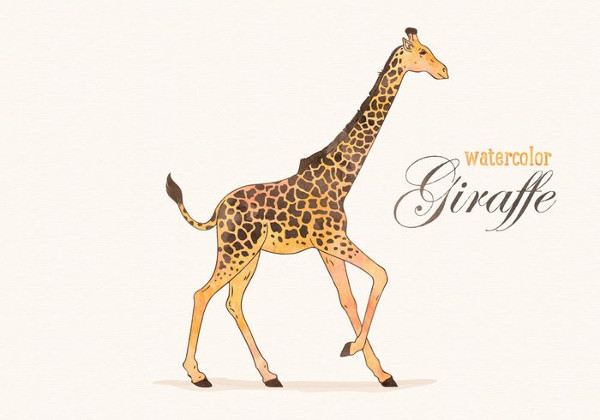 Download
Fun Facts about Giraffes
Giraffes are the tallest mammals in the world, reaching up to 18 feet (5.5 meters) tall. Their legs alone are taller than many humans at about 6 feet tall.
They can reach speeds of up to 35 miles an hour over short distances.
Giraffes only need to drink water once every couple of days because the structure of their necks makes it difficult for them to drink. They get their fluids from their plant-based diet.
Within hours after being born, baby giraffes can already stand up and walk on their own.
Just like human fingerprints, zebra prints, and the stripes on tigers, the spots on giraffes are unique from one another.
Giraffes are not completely defenseless. Sometimes, instead of running away from threats, they defend themselves by kicking. Their kicks can do serious damage and can even kill predators that are coming after them
If you are holding a children's masquerade party, then you may want to check out our collection of animal mask templates.
Giraffe Animal Outline Template
Download
Giraffe Pattern Animal Template
Download
Giraffe Animal Coloring Page Template
Download
Why Should You Download Our Templates?
These templates were carefully selected from among the best ones all over the Internet and were designed by creative and talented graphic artists who aim to provide you with the best giraffe templates you could ever find.

Accessing and downloading these templates is very easy, and you may be able to do it for free.

You are given the choice to save it in different formats such as PNG, PSD, or AI format.

These templates are compatible with most photo editors available and are fully editable to allow you to do hassle-free editing.

These templates come in high resolution to assure you of clear and sharp quality printouts even when printed on large scale materials.
How Can You Use Our Templates?
For the giraffe masks templates, you can have it printed on thick paper or thin card board and cut the image out so you can use it as a mask.

For the giraffe coloring pages templates, you can have it printed on a blank, white paper and have your children apply the colors with your supervision
For the giraffe patterns templates, you can make it as a background pattern for publishing materials such as flyers, posters, banners.

Or you may also use it as your desktop wallpaper; or if you are a web designer, you may also use it as your website background image.
For the rest of the templates, you may be able to use them in many possible ways that you can think of. Just make sure that you use high-quality paper when printing and have your printer's setting to print in the best quality.
If you love giraffes, and you love to color on coloring pages, then check out our collection of giraffe coloring pages.