A website should have a highly visible contact us page to become successful. It will be very frustrating for users if the contact form is not listed on the website. Hence let them find the contact forms without any hassle. The new PSD Contact forms those are decoded below adds legitimacy to your website and business. They allow the users to fill all the contact information required such as phone number, physical address, email address etc.
Clean Login Form Design
You are welcome to download and use this clean contact form design for your next website. It costs $4. It is full of colorful web elements. You can use this form for healthcare, education, and other domains as well.
Simple Contact Form Design
This is a coming soon template with a Minimalistic design. If you want to use your web space in a simple way, you can go for this. Bootstrap makes this browser compatible and it perfectly blends on any device. It costs $13 and comes with 6-ready-to-use styles. Other features including responsive, retina ready etc.
Vector Illustration Contact Form
Now digital interaction gained so much of prominence as the people are spending more time online. In this regard, Contact forms became one of an unavoidable integratives. This Contact form vector fills all your contact needs.
Registration & login contact form
Creative Concept Vector Member Login Form
Designers are held responsible for creating appealing login forms that provide a great user experience. This Creative Login form template can be used for both websites and mobile applications. This vector provides rich UI as well.
Login and Register Forms PSD Template
This flat User Interface Design can be used as your login and register form. It costs $2. All the 28 PSD files are layered including 14 different flat color variations.
Login Form For Web Page
Ignoring a sustainable design is a sin. You can use this for member login and administrative login. Because a dynamic website cannot be finished without a login form and signup form.
Contact Form with WordPress Theme
This Simplistic WordPress Theme comes at $30. Think of this one-pager as your initial business card that gives a jump-start to your website. Get your users ready to take the action.
Design Interface Signup Form
Did he code it? Well, we don't know. But it's really nice-looking with a minimalistic approach However, minimal need not is simple. You can add some animations to the hover states.
Mail Concept Application Form Filling Information
You can extend the purpose of this application form to your requirements. Let the users fill all that is needed and submit it online. You can make a print-out of it as well.
Input Field Contact Form
Color Variations Login Form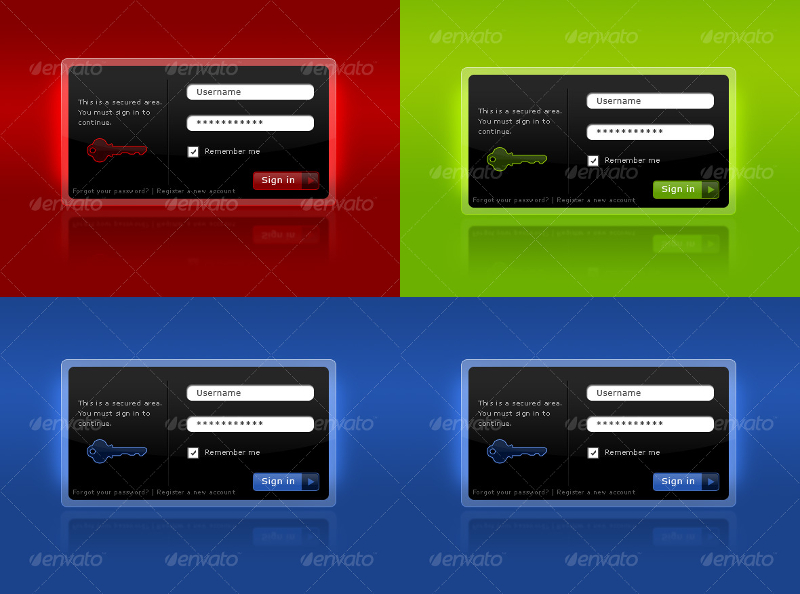 Simple Contact Form
PSD Flat Sign in Form for Business
Metro Style Contact Form
Graphic User interface Form
Minimal & Flat Contact Form
Poly Background Login Form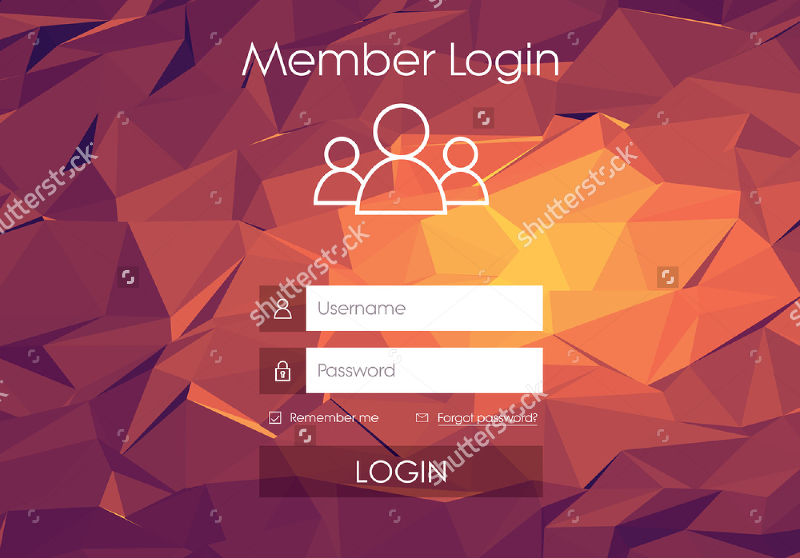 Contact Modal Form
Drop Down Contact Form Element
Vintage Style Contact Form
Bokeh Background Login Form
Contact Form for Website
Contact forms are gateways that connect the users to you. Login forms generally are minimal with a field for username and another for a password. Replace your existing pale Contact forms with these. They consist of all effective fields while showcasing your service/brand. You don't need a database to maintain these.