Design Templates
Resume Design Template PSD – 19+ Free Samples, Examples, Format Download!
A professional resume is quite important for a person who is in need of a job. The quickest and the easiest way to build a professional looking resume is by making use of a resume design template. When you use a resume design template, you do not need to worry about the layout of the format but rather only concentrate on adding content regarding information like education and qualification.
Anesthetic Nurse Resume Template
Advice Nurse Resume Template
Apartment Assistant Manager Resume Template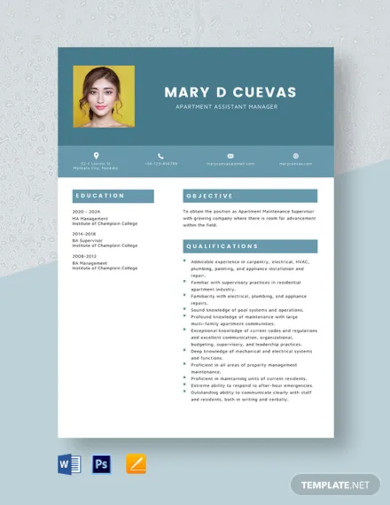 AP Clerk Resume Template
Aircraft Maintenance Supervisor Resume Template
Anthropologist Resume Template
Administrative Executive Resume Template
AP Specialist Resume Template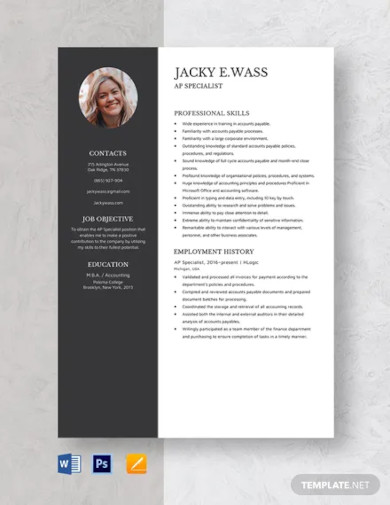 Clean Elegant Resume

If you have got loads of work experience and also possess multiple talents, you need to try this booklet style template. All you need to do is modify the booklet by adding your content and pictures and you will be ready to impress through you resume.
Resume Booklet

It is yet another resume template that comes with web2.0 style. It includes different features like font replacement, allows you to make a PDF edition of your CV and it is ready to print.
Cielo CV

As the name goes; it is very straightforward and boasts a neat style. You can personalize its appeal by choosing from six different color schemes.
Clean One Page Resume

It sports a neat design that can be modified to add all the information of your career and interests. Thanks to the jQuery scroll plugin, even a novice will be able to create a professional looking CV through this template.
Smart CV

This template comes in three different color combination variations. Its modern appeal will surely make your CV look cut above the rest. It comes in a package which includes three templates for CV, cover letter and reference sheet respectively.
Stylish Resume Template

It will help you in creating a up-to-the-minute styled resume by using the available color combination. In no time, you will be able to make a resume through this template. It comes with a ten minute demo video which can be followed to create amazing resumes.
vCard Resume PSD Template
Fashion Designer CV Template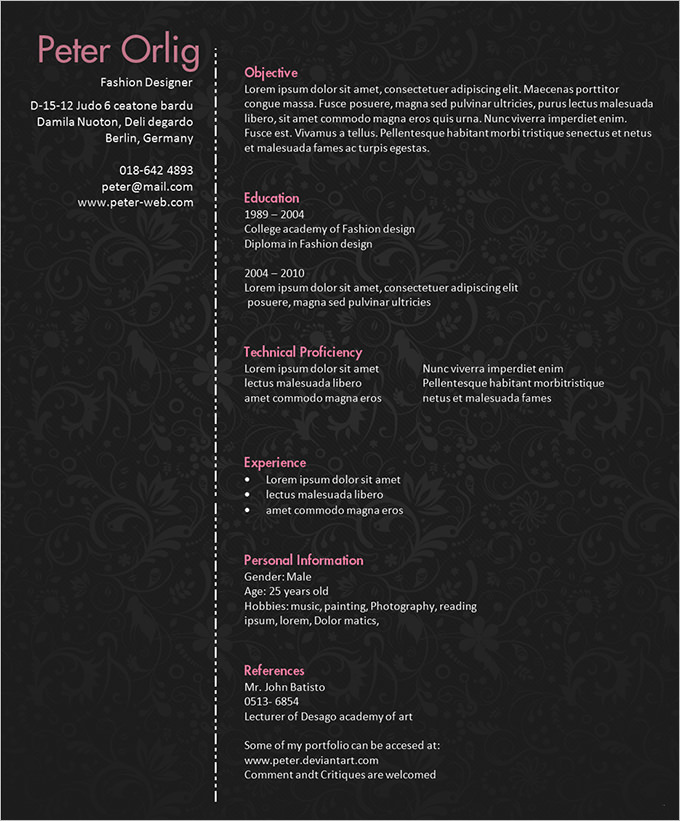 Looking forward to create a very unique looking CV? Well, this template is creative enough to impress anyone because of the amazing wavy style content layout and character styles. It can be easily edited to add your information.
SineWave Resume Template

If you intent to showcase your professional experience and interests in a sophisticated way, you need to try this template. You can add your photo to the template. It also comes with a cover letter.
Curriculum Vitae

It is yet another uniquely styled resume design. It is available in five different color schemes. The print ready horizontal format can be used to display your skills to your prospective employers in an innovative way.
Catchy Horizontal Resume
How Resume Design Templates will help you!
If you are rich in professional experience and degrees, accompanied by special courseworks, drafting a neat resume gets overwhelming. You can take to this free download clean elegant resume design for help.
If you are looking for a cutting-edge CV presentation, this PSD resume template would be handy with its web2.0 outlook, font replacement facilities and PDF framework. It is free to print.
This free Cielo CV template features an out-of-the-box design, presenting all the major points like work experience, achievements, educational qualification, technological skills etc. in a catchy column format for a neat view.