The best website design has its roots in consistency, efficiency and user satisfaction.
Your website is the prime representative for you over the internet. It is your face to your visitors or potential customers online and hence you have to make sure to maintain a satisfactory experience with your website- matching as per user expectations.
"When it Comes to Building a Website as per user Expectations There are 5 Maxims to Follow"
>

Learnability & Consistency
Learnability of your website forms the essence of an interactive website design. Consistency is the keyword here as it defines predictability for the users. When your website is consistent with usual website design – users would now know how to work on specific functions intuitively & without the help of instructions.
No-dependency on instructions ensures an easy use for them which definitely makes your site all the more desirable. Inconsistent design hinders learnability, invoking frustration and bad experience for your users.
Complex designs or inconsistency would push the visitors away. They would leave your site without a second thought- nobody is here for scavenger hunt.
Consistency of your site implies to your UI's behavior and appearance as well as to expectations and ideas gathered by the users from browsing products from your competitors' sites too.
>

Efficiency

Your website should allow an efficient browsing for your users with fast loading and limited number of pages- The users surfing your site should have this use to browse the portal exactly as per their expectations and that too conveniently and fast.
> Memorability
This point is crucial when your website gets return visitors often. Your website structure should be able to convey the same user experience again and again- just as it was when the users first visited your site. This assures an easy, quick and convenient browsing for the repeat users.
Thus, do not alter the site structure frequently, do not incorporate huge changes and updates in your system at once. In case, you are looking to bring any significant change which night affect user memorability about your site- take care to gather feedback from your users.
>

Minimal Surprises
Everybody loves a surprise and so your users. But then again, you have to make sure that your surprises do not deviate the site from its core functions- as otherwise it would lead to inconsistency & uncomfortable user experience. Focus on minimal surprises.
>

Satisfaction
This is one of the most important aspects when it comes to designing a user friendly website. As mentioned earlier, your website is the prime face of your business online- so if you can satisfy your online visitors with your site they would gradually be encouraged to check out your products.
If your website is unable to satisfy them, no matter how premium your products are- your users won't bother to look at them even for once. So, in order to turn the online visitors into potential customers, you have to guarantee a satisfied user experience with your websites.
Now, let's see the different design features to be incorporated to ensure a user-friendly website as per the maxims discussed above.
"User-Friendly Website Design Features"
>

Easy & Simple Navigation
This is one of the primary points to take care of while you are planning a user friendly website. Your website must be as simple & intuitive as possible. It is really frustrating to end up with a site that is hard to navigate- and if you cannot promise easy navigation your visitors would leave your site sans any chance of getting back afterwards. Thus, an easy and simply navigation must be maintained all through the site.
You must name each of the pages appropriately & sub navigation should align to chief navigation option. In case, your website carries a bigger site map, you must create utility navigation- there must be a little navigation bar at upper right part of the site to bypass overcrowding in chief navigation bar.
>

 Logo @ Top Left
According to expert website designers, the business logo must be placed at top left part on the web page. We have this habit of reading from left to right and the top left position for the logo ensures that your users would be able to identify your business name & slogan- the moment they open your site.
Things that we see first usually stay etched in our memory. The logo must serve as direct link towards your homepage, enabling them to get back to your main page, no matter wherever they're within your site.
>

Place Main Navigation @ Left or Top
Your visitors should be allowed to see the options for them to navigate across your website. Place the main navigation on the left or top of the website & anchor it at that very location, if possible. Most importantly, you have to ensure that navigation is over the fold, irrespective of monitor or device used.
>

Search Bar
Though often ignored yet it is one of the most vital characteristic features of a user-friendly website design. You have to place search bar on your website home-page. Yes, you have different product from where the users can choose and study your varied products- but for this they have to search out their desired product name from your long list of products.
The search bar makes the search process easier by eliminating the need  of searching the desired product name from the elaborate product roster. When you have a search bar on your site, your visitors would simply need type the desired product name on search bar and will be immediately taken to the specific product page. It not only makes the process easier but faster as well.
>

Visitors Should Know Where They're
Your visitor should know where they're on your site & where they are supposed to go. You have to highlight navigation as an indication of visitor's present location on your portal. You can take to cookie crumbs here or linked headings which you often find at top of sites showing the visitor's location on the site – & offering links to individual web-pages listed.
Also, you must guide the visitors to definite pathways all through the website. You can use Call-to-Action links here which instruct visitors on compatible pages to be viewed & action to be taken next such as "Contact us" or "Download Now".
>

Simple, Concise Content
The textual web content forms the soul of your website as it is what that your visitors come to ultimately to understand your business, service approach and products. The textual information should be kept simple, concise & as much jargon free as possible. Your visitors are mostly laymen and too much of jargon would confuse them.
Do not write any word which will force the user to check out a dictionary. People are always running short of time these days. Thus, more compact the content is better would be its consumption. The keywords used should be able to make users comfortable in relation to products offered by your site.
>

Photos & Images
Too much of text all through gets really boring. Hence you should use photos or images in between for relief. Infographics are a great idea here that assures easy understanding of your point at a glance- without the need of going through every line of a text. Besides, pictorial representation of any idea stays etched longer in comparison to textual lines.
However, you should focus on high quality pictorial presentations only and stay limited with their use. The textual information is still the main part of your website and make sure not to distract visitors with too much of pictures.
You can also use videos for an enriching user experience but remember too many videos can result in slow loading pages.
>

Contact Data Must be Easily Accessible
When you wish to be contacted by visitors, make sure to maintain an easy route to contact you. The phone number and email id should be placed at upper right side or in footer & must be viewed on all pages. Besides, you should also have a separate page with contact details. It's advised that your host contact form on your site where the potential clients could offer their contact details and specific data they wish to know about you or your business.
>

Highlight Keywords & Links
The keywords and links embedded within your web content are meant to draw visitors' attention and signify that what they're reading there is important. You must underline, highlight or bold face the keywords so that they are able to magnet user attention quickly and efficiently. The links used must open in new windows while clicked- so that your visitor isn't shifted away from the main site.
>

Responsive Web Design
With the increasing use of smaller size devices (smartphones, tablets) as web browsers, it has become increasingly important to come up with responsive mobile friendly websites. 114mn online users take to smartphones for net surfing in US alone- thus imagine how long would be the list of online visitors through mobile when you are targeting multiple countries.
The traditional websites created a shrunk view while opened through smaller-sized devices that led to dissatisfactory user experience. The modern responsive design assures a compatible view- irrespective of the size of browsing device- thereby leading to satisfied users. If you don't incorporate the responsive design, you are going to lose out on a hefty chunk of potential visitors.
Things to Avoid
>

Confusion
You must know that your users prefer predictability and are basically lazy. Moreover, they are always short of time in this busy world. So, you should not create any major confusion with the core navigation or functionality of your site. In this contemporary hectic world, users don't prefer to splurge time (even if it means some seconds) into confusions.
>

Excessive Flash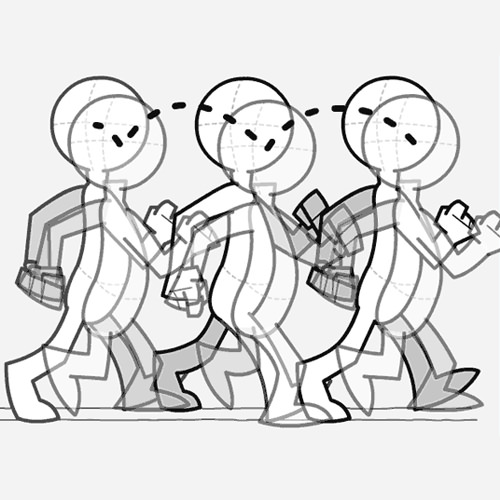 Flash adds a new level of excitement & dynamism to any site but when used tastefully & sparingly. But you must understand that not all your users have the high bandwidth that supports flash. So, there must not be excessive Flash on your website carrying significant data.
>

Poor Shade Schemes
Poor shade schemes would distract the visitors from the main message of your site. The worst bit is that the message might get unreadable. In case your portal carries colored text content on colored background, you must be careful to maintain high contrast for easy read.
>

Dead Links
Your site would carry the workable links only. Broken or dead links look unprofessional & might result in frustration while encountered. If there are too many dead links on your site, your visitor cannot be confident about your site & your business in turn. You must test all your links regularly to ensure that they are in proper working order.
>

Pop-up Windows
Pop-up windows tend to be really irritating & many of the browsers do block them. Thus, do not use pop-up windows in your site unless these are really needed.
Best User-Friendly Websites
>

Lutheran World Foundation
From its shade scheme to logo to polished website structure, the LWF website assures a breezy feel all throughout. You will love its several drop-down menus that promise easy navigation whilst its Responsive design makes it accessible through all sizes of browsing devices.
>

Easter Seals
This site is one of the finest examples of easy navigation. The experts appreciate its front-end simple design & detailed data on the site's services- all organized in a neat manner.
> Dadaab Stories
The site presents one among the coolest website designs of the contemporary era. You will be amazed with a remarkable design here where you will get looped videos serving as the page backgrounds. In spite of so many videos, the site has been able to maintain a swift and smooth navigation- assuring great user experience in turn.
> Salesforce.com
This amazing responsive website is appreciated by the way it has broken down its multiple products, services & partnerships into easy informative blurbs- ensuring a very enjoyable customer experience.
Hope This Article will help you, please give us appreciation with Like and Share!