Documents
Register Ideas
A register is an efficient documentation and management tool used across industries and fields, hence finding the best register idea is a must to do. The perfect register ideas lead you to greater results and a better experience.
Table of Content
Register Ideas and Examples
A register is a flexible and useful document that records a certain purpose, the common ones are attendance, logbook, events, dates, etc. There are so many details and elements that one register must have, which is why it is important to choose the best register idea for your need. The best idea helps you create a good quality register for ease of use and an improved experience.
Construction Register Ideas and Examples
The construction register lists the possible risks, hazards, and areas of concern in a construction site. This document is among the deliverables and government requirements needed to do. A construction register comes in handy for construction professionals, and other construction stakeholders.
Checkbook Register Ideas and Examples
Financial activities can be quite challenging to handle, especially in dealing with financial products like checkbooks. This is where the checkbook register comes in, this is a list of all checks, deposits, and other financial movements of a checkbook account. This log is helpful for annual reports, general ledge for tracking, and as a tool to monitor cash movements.
Business Register Ideas and Examples
A business register is a record of something in the business, oftentimes about the contracts that a business is dealing with, or list of companies they are transacting, possible risks of a project, and many more. This document acts as a single dashboard for all the information you need. The business register is prepared by project managers, administration, and other professionals assigned to handle logging.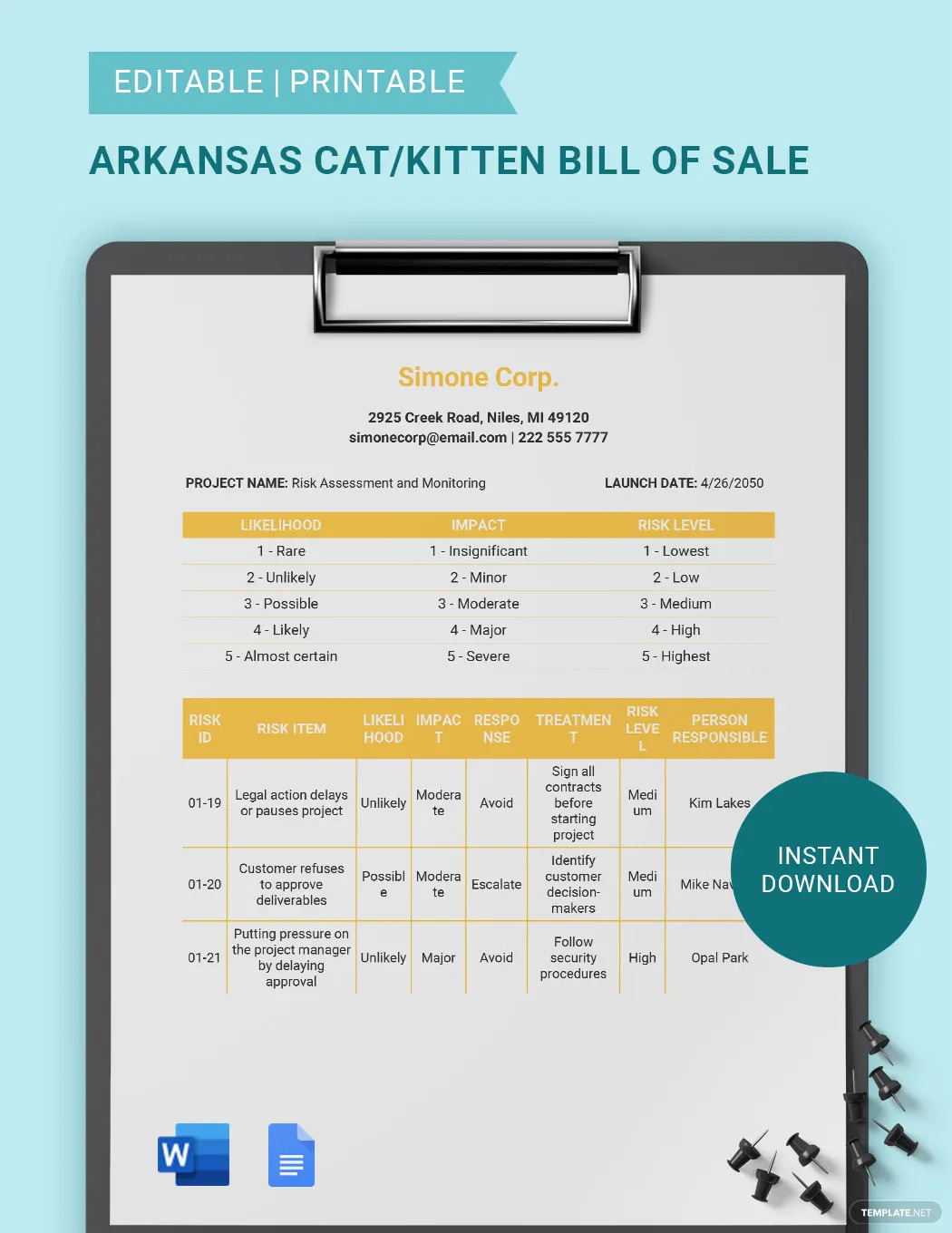 Building Register Ideas and Examples
The construction industry is faced with various risks and hazards in its day-to-day operation. For buildings, a building register records all the possible risks, severity, or level of concern, response, priority, and tasking. A building register is also a requirement for ensuring safety and security at the construction site.
Board Register Ideas and Examples
The board register records the possible risks, description of every risk, response, strategy, priority, and level. This document points out areas to be concerned about and be prepared to. Board registers can be used in both print and online platforms as the templates offer these options.
Data Register Ideas and Examples
A data register protects your data and information by keeping a record of everything. This document comes in handy in case a risk happens, because a risk response is already prepared and stated in the data register. This is used by various professionals, industries, and fields because the majority need to protect their data from harm.
Action Register Ideas and Examples
The action register is a checklist that logs all the deliverables and actions needed to be taken. This document contains the priority of the task, the name of the task, the assignment, the deadline, and the status. The action register is handy for projects, events, and others.
Management Register Ideas and Examples
Management is composed of the handling and organizing of operations in an entity. Management register logs all the information, details, risk factors, and all that is needed to be documented. A management register is helpful in almost all aspects of a business.
Audit Register Ideas and Examples
An audit is an official inspection of an individual or organization's financial accounts. An audit register is a log of all audit risks, information, and significant details. This document contains risk ID, description, the possibility of happening, risk level, response, assignment, strategy, project name, and relevant dates.
Quality Register Ideas and Examples
Quality register details the quality requirement and information of something. This document also tackled the quality risk including its likelihood, response, strategy, and any other important information. A quality register is used in educational environments, businesses, agencies, and organizations.
Register Ideas FAQs
What kind of paper is the register?
A register is a document that logs or records something.
What font is used for a registered trademark?
Comic sans fonts such as Helvetica, Arial, or Franklin Gothic, are the common fonts used for a registered trademark.
What are the functions of a register on a computer?
In a computer, a register is a storage space for data and memory.
How do you create a risk register for a project?
Creating a risk register for a project is easy, the first thing that you have to do is to identify risks, hazards, and areas of concern, then analyze them, and decide on a response and assignment.
What makes a good academic register?
A good academic register must contain all the necessary details needed for a certain purpose and uses formal language.
What are the characteristics of a good register?
A good register must be comprehensive yet concise, to ensure that everything is handy in cases of need.
How do you write a register letter?
A register letter must be in a formal tone and must contain the intention of registering.
What is the purpose of a contract register?
A contract register is a log of all contracts that a company or organization has, either outbound or inbound contracts.
What are the Components of a risk register?
A risk register must contain the company name, project duration, risk ID, risk level, description, response, likelihood, and other significant details.
How do you balance a check register?
A check register must have a record of all financial movement of the checking account.
What should be included in a fixed asset register?
The common elements seen on a fixed asset register are unique identifier code, asset name, description, purchase, cost center, description, and many more.
Why do we use the cash register?
A cash register comes in handy at the point of sale, they organize every transaction and make the sale process more efficient.