People have less and less time these days. Some of the work like paying bills, making appointment, and purchasing clothes, is done while they are on the move. Increasingly, people prefer to do everything online, rather than going out. They are short of free time; they want to make the best use of every minute available. Business owners can take advantage of this opportunity and have an Online Shopping.
These shops are as good as the real ones. In many cases it is better than the real ones. They fulfill your desire of window shopping. You can surf these websites for as long as possible and at any time of the day, and search for clothes of your choice. When you pick a Jigoshop Themes for cloth store, you can either have a neutral design to woo both the genders and you can use specific set of colors to attract a particular market segment.
Fashion Clothes Store Jigoshop Theme $80
WordPress Jigoshop Cloth Store eCommerce Theme $59
Online Clothes Jigoshop Theme $80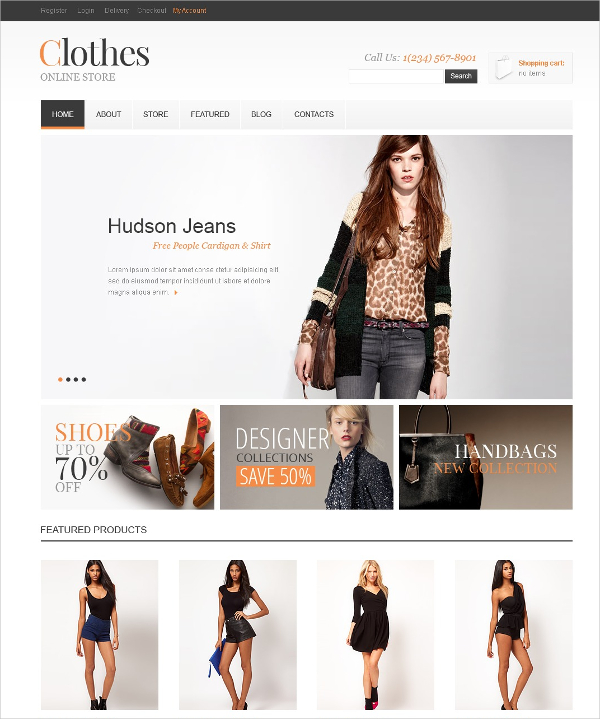 Biggest Clothe Store Jigoshop Theme $80
Baby Clothes Store Jigoshop Theme $80
Garments Clothes Store Jigoshop Theme $80
All the themes are responsive, which means they adjust according to the screen size without cutting out the corners; this means all the details of a website are visible on any given screen. To be among the top sellers in clothes market, you should pick one of these premium Jigoshop Themes for cloth stores.