What could possibly be inside a can? Your favorite beverage, energy drink, juice, or anything at all just might be inside that can.
Would you have bought the same drink if it wasn't labeled the same thing as what you have been consuming? Surely, the mock-up designs of your favorite canned goods and drinks have first caught your attention before even wanting to try it. Or perhaps a friend of yours wanted you to try it out and you weren't hesitant to try it because you got attracted to its packaging.
Firsthand information through visuals is therefore what makes you attracted to almost any product.
Soda Can Mock-up
Download
Beer Can Mock-up
Download
Tin Can Mock-up
Download
Energy Can Mock-up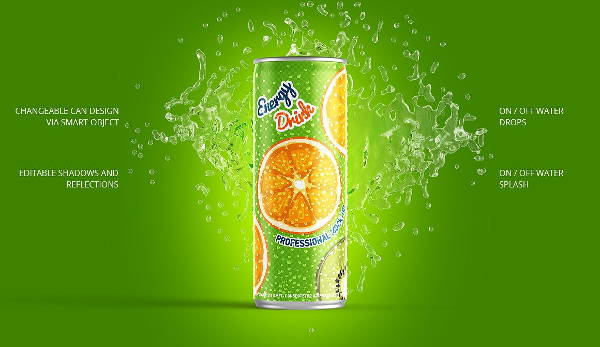 Download
Soft Drink Can Mock-up
Download
What's in a Can?
Whether it is for preservation purposes or just for the sake of creative packaging, most goods and beverages are now contained in cans. It is safe whenever it takes you a few more weeks or days before you consume a product.
But really, how well do you know the process of canning and what could a can contain? Here's a brief overview of how everything is done step by step before you drink your favorite juice from a can:
Juice. It is strictly advised to skip canned juice if you are on a diet since there is added sugar and salt content while in the process of canning the product to improve its shelf life.
Beer. While you would certainly prefer to carry a handy tin can that contains your beer, consider the health facts there are if you consume it straight from the can. Your favorite drink might contain synthetic chemicals out of the inside lining of your beer can.
Fruits. Consuming fruits from cans have been discouraged. You would not want to eat fruits that have been stored long enough before you could eat it, right? Fruits have always been preferred to be eaten fresh.
Check out these product mock-ups and see if you could try it for your own products.
Photorealistic Can Mock-up in PSD
Download
Spray Can Mock-up
Download
Free PSD Tin Can Mock-up
Download
Realistic Can Mock-up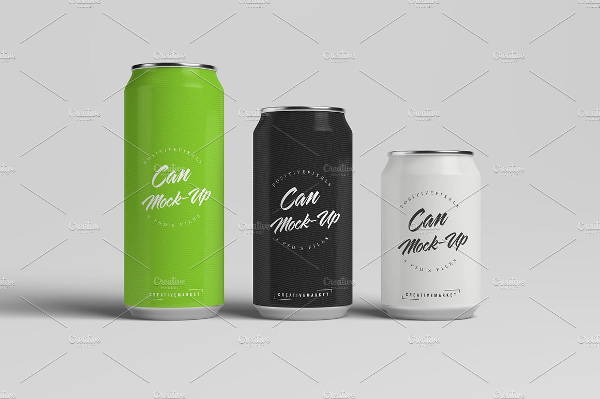 Download
Chilled Soda Can Mock-up
Download
Aluminium Can Mock-up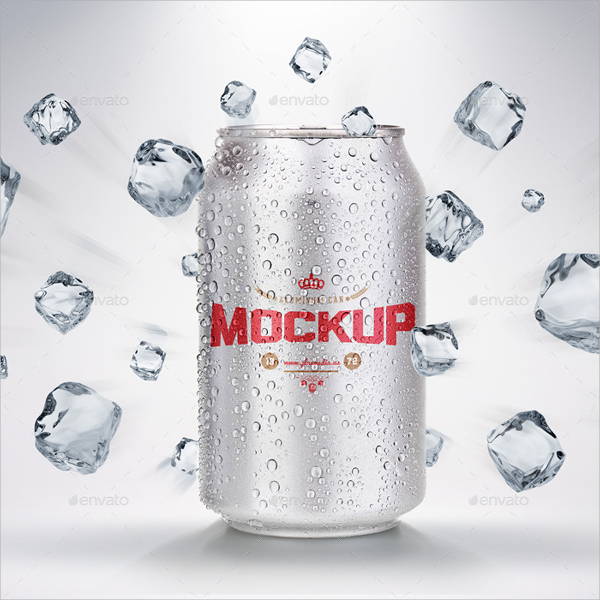 Download
Attractive Packaging
Product packaging holds value to consumers. They would see to it that the quality of the products reflect that packaging as well as the other way around. There is an impact in each of your product mainly because of its initial appearance. This should always go hand in hand with quality.
Take for example bottles. Some bottle mock-ups are more often used than that of the the others. For some reasons, it is possible that a particular layout or mock-up could sell better than that of the rest.
Products in cans are not limited to food alone. There could also be products such as spray paint and all those that aren't at all edible. However, it does boil down to one thing. Every product in cans whether food or not should have the proper packaging to sell.
The Right Mock-up
A certain pattern or layout will eventually lead you to the right mock-up. You will have to pick a something that is in any way desirable to your target market. It doesn't have to be presented in so many colors; it just has to have the right blend of layout, text, and pattern.