If you're advertising a company, pondering on party giveaway ideas, or just simply want to keep your coffee experience fun and exciting, these mock-up designs for your mugs should fit the bill. Mugs should be an amusing choice as they have become prime real estate to promote businesses, events, and even personalities these days.
With a wide variety of mug shapes and colors to choose from, you are sure to find a mock-up design (or two!) for you. We keep all our designs editable and very easy to use even for amateur designers. With these mock-ups, you can channel your creativity on your mugs. Plus, they make cute gift ideas to boot!
Photorealistic Coffee Mug Mock-up
Download
Free Coffee Mug Mock-up
Download
Coffee Mug Mock-up Presentation
Download
Coffee Mug Mock-up Free PSD
Download
Mugs as a Marketing Tool
Getting through a day without using or at least seeing a mug at home or at work is hard to come by. It is no wonder that everyone who wishes to get the word out about anything and everything will utilize the mug. It will surely get the buzz starting about your marketing ideas.
With our coffee cup mock-ups, you can utilize every space of the cup however you wish. If you are down with the minimalist aesthetics and would rather imprint your awesome logo or fill the entire mug exterior with images and texts, the end product is entirely up to you.
Mugs as Memorabilia
If you are the conscientious type of gift giver, you will definitely opt for a coffee mug as a gift idea as your guests can use them even long after the party is over. A personalized mug to commemorate an important event will ensure that your guests remember all the fun times at the party and will surely have you to thank for that.
With these mock-ups, gift giving will be a breeze without compromising the thoughtfulness factor. You get the upper hand on how to design your mug and mass producing them for your next party is all there is to it right after. Plus you get to make both coffee and tea drinkers happy with this gift.
6 Coffee Mug Mock-ups
Download
3 Coffee Mug Mock-ups
Download
Coffee Mug Mock-up with Logo
Download
Branding Coffee Mug Mock-up
Download
Enamel Coffee Mug Mock-up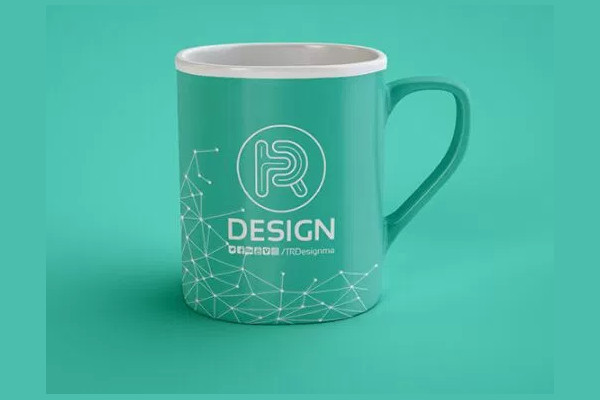 Download
Mugs for your Coffee Shop
Coffee shops are aplenty—some come and go, some stay for the long run. Coffee shops that get the loyal fan base stay innovative with their products and services. If you keep an observant eye, established coffee shops personalize every tool in their arsenal, including their mugs to further establish their relationship with customers.
If you are aspiring to open a shop of your own or are in the process of upgrading one you own or work for, mug ideas for coffee shops are limitless. With your logo and our chosen coffee mugs in different shapes, you are bound to find one that suits your shop's personality.
Using our Coffee Mug Mock-ups
Our line of coffee branding mock-ups are sure to satisfy your design and business sense. Our mock-ups are all photorealistic, to give you a clear idea of how your final output would look in the future. With the ease we provide in changing the details of your design as you wish, creating your personalized items has never been easier.
We assure you designs that are a value for your investment regardless of the instances you make adjustments. Use our coffee mug mock-ups to give as gifts or to support your marketing strategies. With our mock-ups, enjoying that cup of joe will definitely be another refreshing experience.