Free Themes & Templates of the Month
May 2017
Free Website Templates
If you are looking for themes and templates and can't make the choice with so many options available online, you are at the right place. Our team of curators, after much research all over the internet, bring to you some of the best themes and templates available online and it is surely going to save you a lot of struggle. We have included WordPress Themes and Templates, Multipurpose Bootstrap Templates, HTML 5, Joomla, Drupal and all these for FREE! Updated daily, this page brings to you the freshest and newest in Themes and Templates.
WordPress Theme & Templates
May 2017
 Fashion Blog
Ecommerce Theme
Conference  Theme
Internet Marketing
Movie WordPress Theme
April 2017
WooCommerce WordPress
This is an effective Woocommerce WordPress theme that helps you create a fantastic housewares retail store websites. With this theme, you can have an online store ready in no time without much professional help. The design that you get is highly modern and aesthetically very impressive.
Travel Theme
This WordPress theme is recommended for travel and photography website and blog. The framework provides a great user experience to everyone who lands on your website. Whether you are a professional or a beginner, the WordPress is easy to work with for all kinds of users.
Medical
If you want to create a website for a hospital, we have a WordPress theme that's going to make thing easy for you. The website is made with HTML5, CSS3, and Bootstrap 3 and you can be sure of the wide visibility and traffic for your website.
Game Designer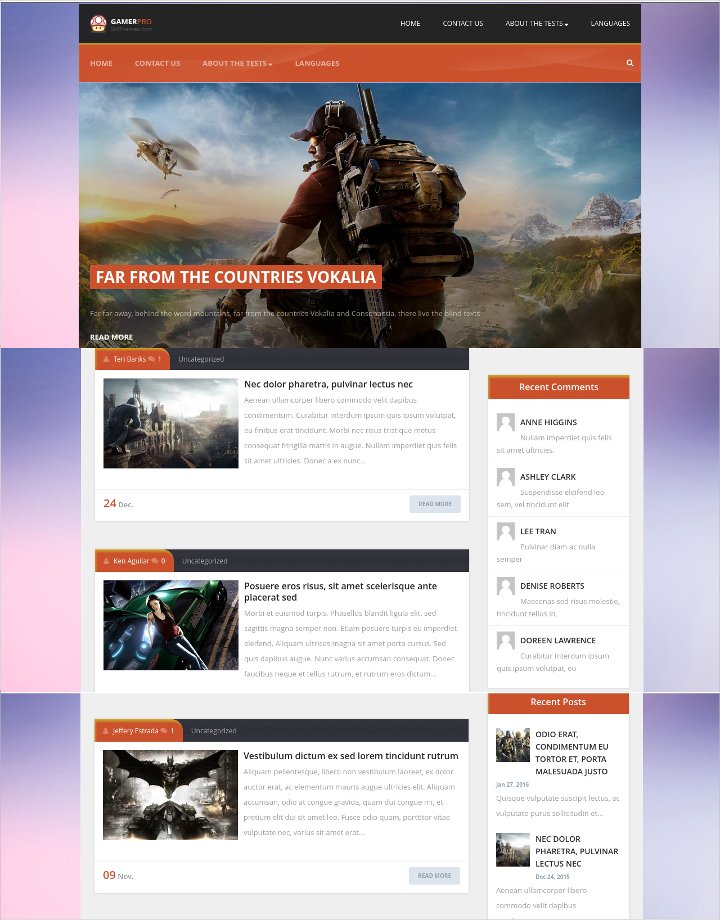 Graphic Designer Theme
March 2017
Responsive WordPress
This is a Professional WordPress Theme that is highly elegant when it comes to design and highly responsive when it comes to function. You can download the theme for free and get access to its amazing features like SMT Framework 2.0, WooCommerce, Dynamic Content Loader, etc.
Education

This Education  Wordpress Theme works best  for Education related website and blogs. It offers mordern design and layout, flexibility, responsiveness and so much more. With WooCommerce and Page Builder you can be sure of the theme performance.
Fashion
If you have a fashion business that you want to make popular through online presence, you will need a business website or blog. The given fashion WordPress theme has all, from high end aesthetics to interesting animation effects, to custom menus and so much more.
Multipurpose Bootstrap Template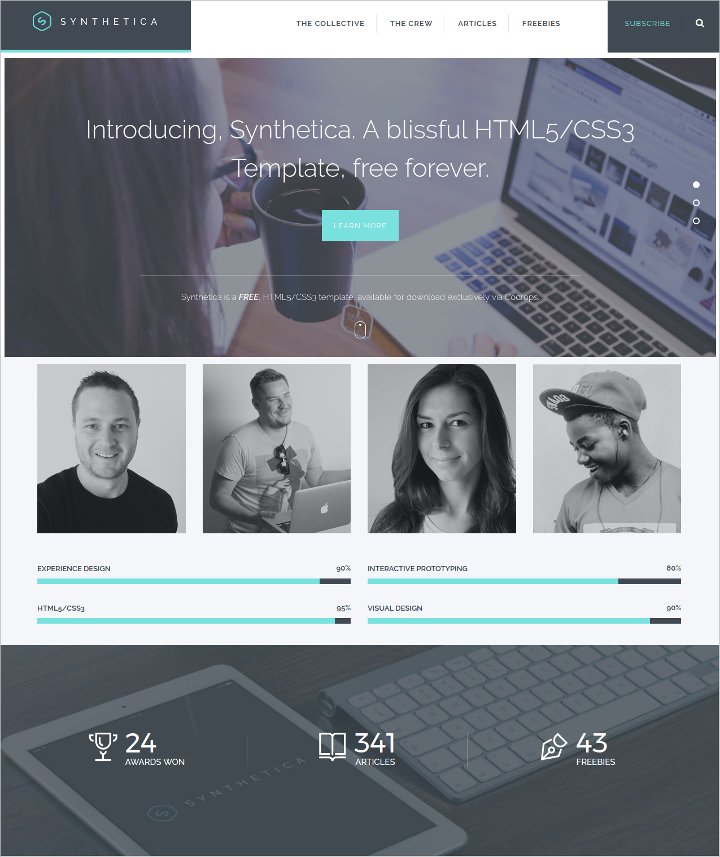 Created by Codrops, this is a multipurpose  free Bootstrap theme with fantastic graphic user interface. And you also don't have to worry about SEO ranking as the template is SEO friendly. It also comes with responsive and mobile device optimized architecture.
February 2017
Agency Bootstrap HTML5
Responsive
Simple HTML5 Template
One Page
Bodo is a free one page portfolio template that you can use for creating your blog or website. You can find useful features like carousel slider, skills bars, forms, etc. with this template along with some decent animation effect. The package – released exclusively for Freebiesbug – has been designed and coded by Muhamad Reza Adityawarman, young and talented Designer and Developer from Indonesia.
Drupal Themes
February
One Page Drupal Theme
Drupal 8 core, Bootstrap v3, Mobile-first theme, Smooth scroll animation, 580 icons with Font Awesome, lightweight and clean and we say it is one of the best one page Drupal Theme.
January 2017
Responsive Drupal 8
This multipurpose  Free Drupal Themes was recently released by the Zymphonies theme and basic all the advanced features. we sure love this one
Joomla Templates
May 2017
Airline Joomla Template
April 2017
Garden Joomla
The Joomla template has been designed to help you create a website for garden care and design. With this template you can create a highly professional and an appealing website.
Business
Create a responsive professional business theme which is modern and helps you promote your work and your business on the digital platform. You can have all of this and much more with this efficient business Joomla template called Spectrum.
Corporate
The given template comes with Joomla 3 which means it is suitable for highly professional, experiences and advance developers and designers as well as someone who do not possess much technical knowledge about programing and website designing. The template is called OT Panacea and it is a creative corporate and blog template.
February 2017
Solar Energy
We have already listed this one in our post on Free Joomla Templates of the Month and we couldn't stop raving about it. The features and the uniqueness of this theme made it just unavoidable to be included here.
March 2017
Musician
Tumblr Theme
These are some of the best WordPress template and themes available online for free. Use these themes and templates and channelize their features to create an effective and updated web design.