Free Templates
6+ Free Application Templates
Application forms are an essential part of our every day life. Be it for a job, a house, a membership or a scholarship, filling in application forms are common. Application forms find usability to document and record information, act as written proofs, works as references and enumerates an individual's eligibility against a certain position. The job application templates here have been designed keeping ease and usefulness in mind and these documents are extremely easy to download and customize.
Employment Application Form
The employment application form is a free formatted template which includes all the basic sections of standard job application aspects. This detailed form has sections to include the personal and professional details of the employee.
Job Application for Employment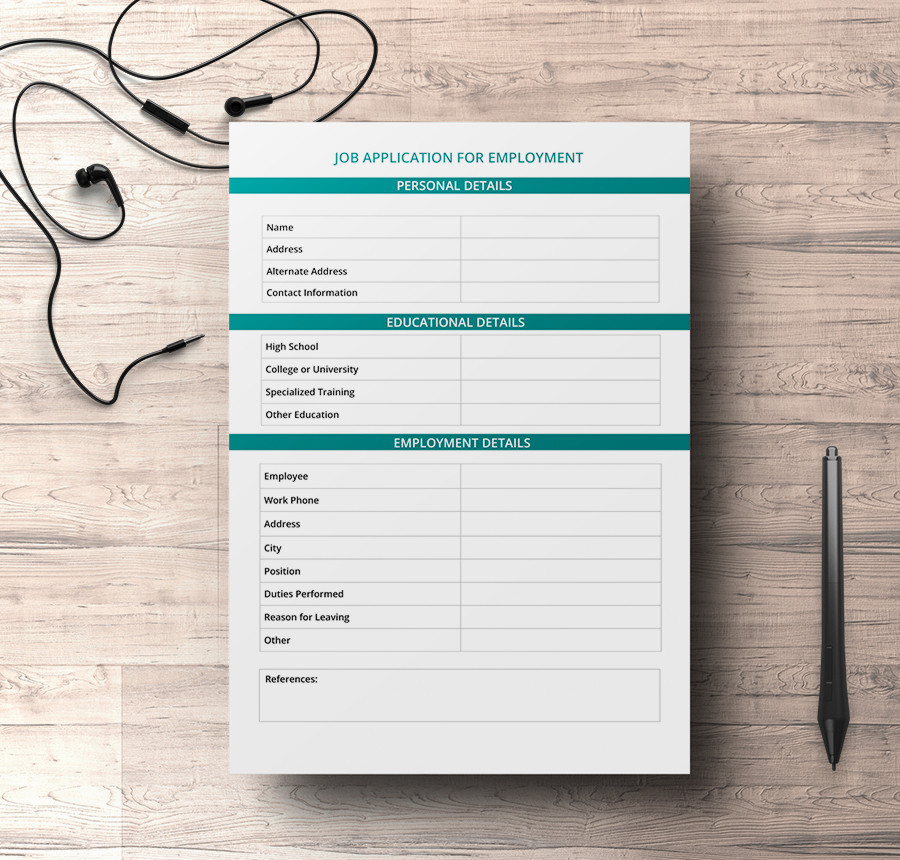 The simple Job Application template can be effectively used by business enterprises, especially the HR department to shortlist candidates for interview against a specific job vacancy.
Employment Membership Application Template
You can use the Membership Application form to apply for a membership in a club, organization, cause or association. The distinct and structured layout with an eye for detailed information is a useful document and comes absolutely free of cost.
Rental Application Template
Looking to let your house for rent? You can download this application form to hand over to your tenants and acquire all the required personal and professional information about him/her.
Scholarship Application Template
If you are looking for a simple yet functional scholarship application form, this template would work for you with its mandatory sections on agenda. You have sizeable space for every category and section.
Volunteer Application Template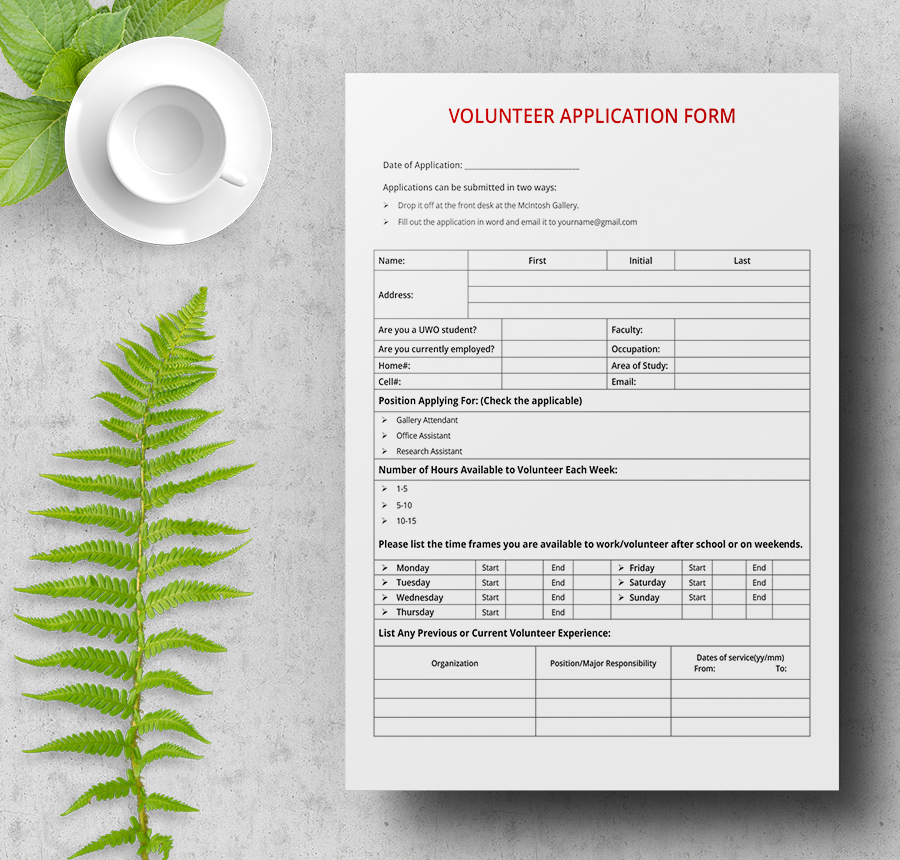 You have a neat and smart volunteer application template here in a black & white combo that includes all major aspects of such a document like your personal details, your profession and how much time you can offer towards volunteering.
> How to use the Application Templates?
Application Forms find much importance in business and commercial purpose as this piece of document decides the eligibility of a candidate over others as against a specific requirement over a limited time period. For example, numerous employers vet the candidates' job application forms over their CV. If you are looking to create such an application form to suit the needs of your organization, you need not spend hours formatting such a document. Downloading these fully editable and customizable forms ensure that you can get the best of designs and layouts of application templates within minimal time and by incurring no cost.
> What are the benefits of the Application Templates?
Numerous employers these days assess a candidate's suitability by application forms rather than CVs. Application forms are by far easier to compare because, unlike CVs, they follow an identical format which becomes easy to compare. Employers shape the structure and content of their application forms diligently, prompting specific responses which will tell them about an applicant's suitability for the role more quickly than their CV could tell. The application forms which are available for download here are complete template documents with customizing facilities. They are editing and printing enabled and can suffice your need to create such a document from scratch.