Free Templates
15+ Free Pay Stub Templates
A paystub is a written documented proof issued by an employer or an enterprise in lieu of the services rendered by an employee. It consists of the details of the gross and net pay the employee is eligible for, plus the details of any taxes or other mandatory deductions the employer is required to action by law. The below paystub templates are extremely handy formats which can be implemented by employers and enterprises to create a personalized paycheck layout for their employees.
Corporate Pay Stub Template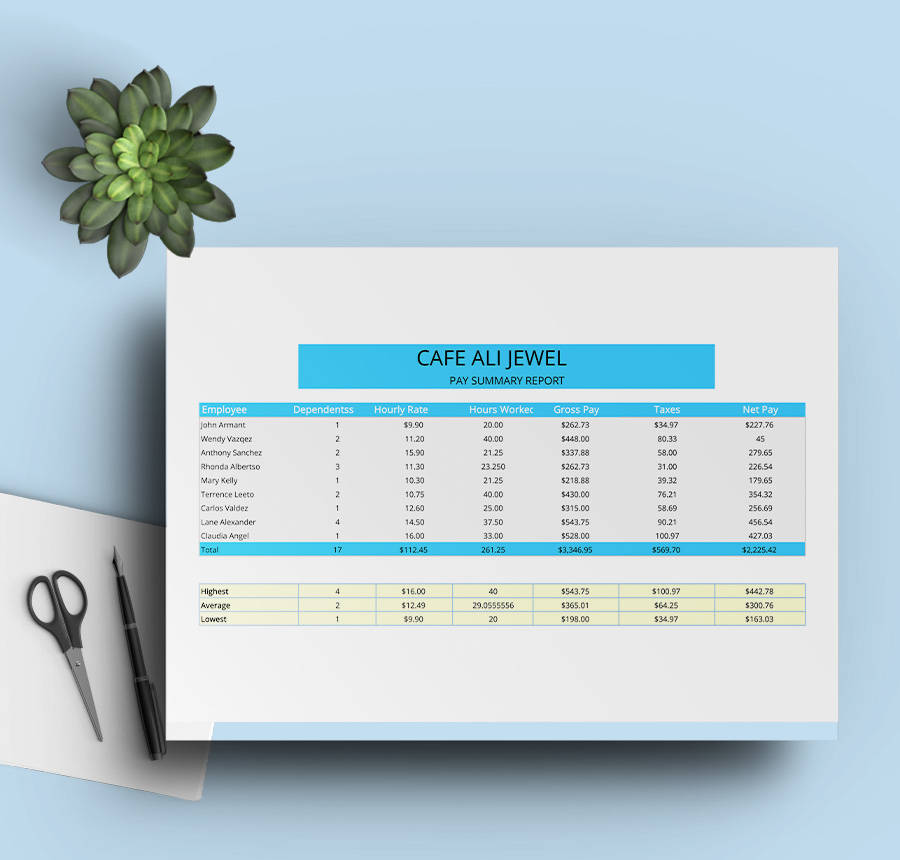 Should you need to furnish a pay summary report of your team to your superior or any other business authority, here is a simple format you can use to refrain from creating a new pay summary document from scratch.
Packing Pay Stub Template
Created with a simplified layout over pastel shades with neatly structured rows and columns, this template is a simple format of a typical paystub template most companies can download to personalize.
Employee Pay Stub Template
This document provides a robust layout for a paystub which not only includes the regular and overtime earnings of the employee but also has a structured layout to include the various tax deductions.
Company Salary Pay Stub Template
This template is one of the simplest printable paystub templates which include the gross and net pay and the other mandatory deductions. This format clocks the sick, vacation and overtime hours against the total hours worked during the pay period.
Payroll Pay Stub Template
The Paystub template here is a typical example of an income verification document which provides an excellent guideline to include all the mandatory information with regards to your employer and income.
Organisation Pay Stub Template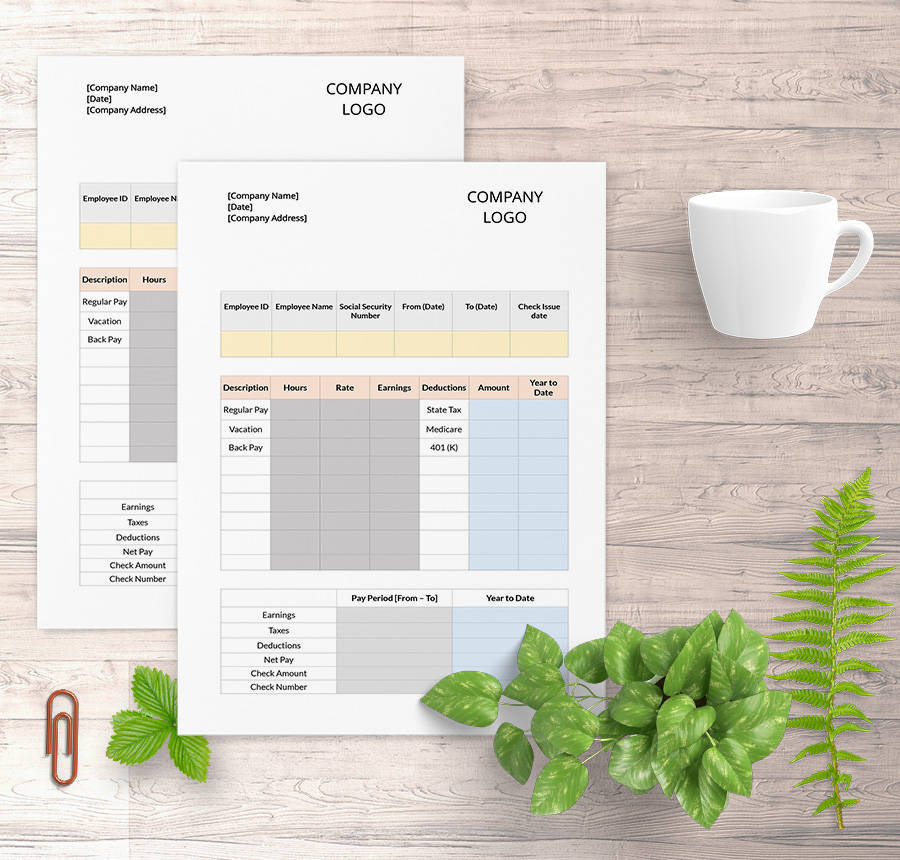 If you are in search of a clean template with sizeable rows and columns for easy writing and easy viewing of information, you can download the below attachment, add your company logo and other important details and customize it to suit your company needs.
Corporate Business Pay Stub Template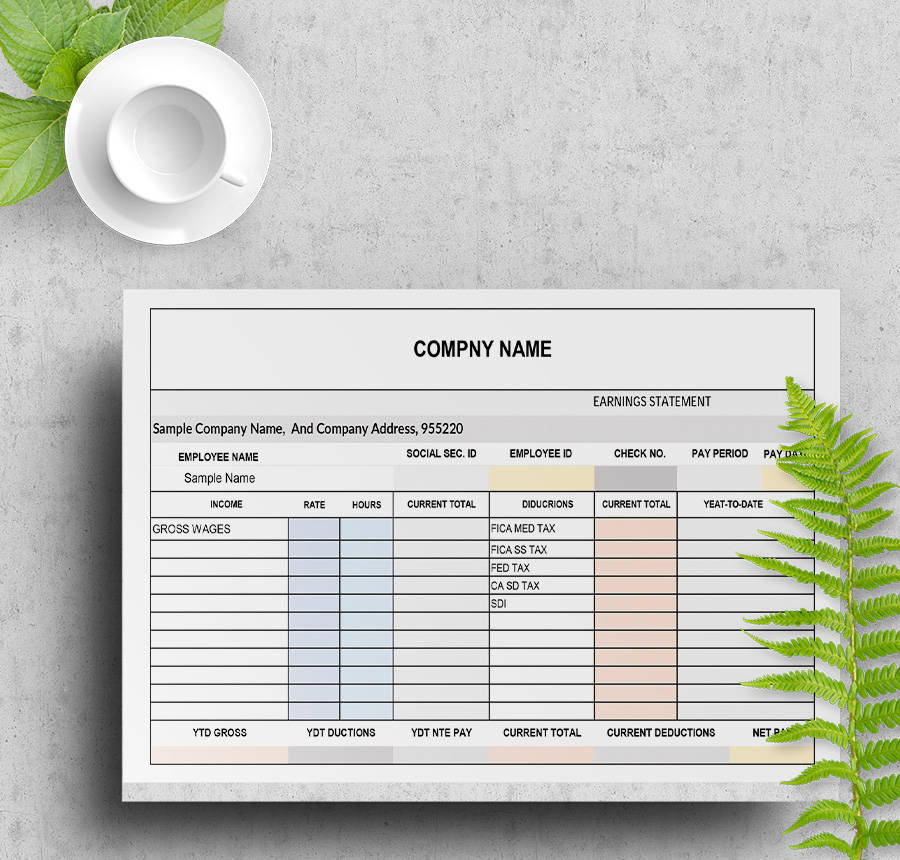 This template can serve as a quarter or half yearly pay stub document for the employees of your company. Columns for YTD Gross pay, net pay and other necessary deductions make this robust template suitable for submitting tax returns.
Pay Check PayStub Template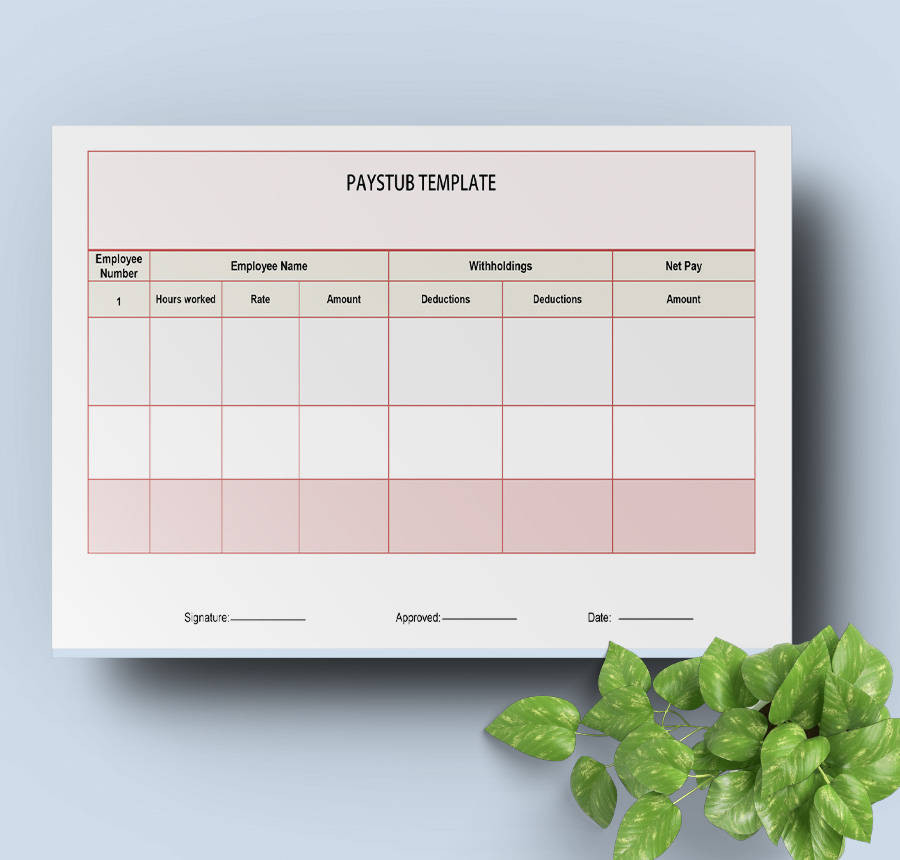 This layout is one of the simplest of paystub templates with spacious columns for working hours and their respective deductions. This is especially for employees who work for you on an hourly basis.
ePay Stub Template
This paystub template is a more detailed format for employees who work in an hourly basis. This layout consists of wages of ordinary hours during weekdays and weekends, the number of corresponding hours worked, rate per hour and the total pay earned by the employee.
Bonus PayStub Template
Here, you have a both practical and functional paystub template for the employees of your organization. This fully automated earning statement document works owing to its completely editable sections and it's sizeable space for each section.
Real Estate PayStub Template
Here is a format for the dual payroll register for an individual pay period as per the total gross wages and the inclusion of other deductions including the employee taxes and other necessary information.
Payroll Calculator PayStub Template
The remuneration statement is a detailed paystub format for a tax payer with a stipulated earning. An interesting feature of this template is that it provides the details of the tax deductions for the current pay period as well as displays a YTD snapshot of the total deductions made.
Incentives Pay Stub Template
This template is a compact document which includes the earnings and the deductions of the employee in a structured and tabular form. An interesting feature about this template is that it includes the YTD Net Salary and the Time Off Balance of the employee.
Online PayStub Template
If you are to bill an enterprise as against the cost of stationery purchased, this template can be a great document to edit and customize. You can simply download the format and customize it to suit your needs.
Employee Earning Pay Stub Template
This is yet another simplified office supplies invoice which has spacious columns with relevant subject lines in order for the user to straightaway use the format by simply downloading and customizing it.
> How to use Pay Stub Templates?
Paystubs are an important piece of document for both the employer and the employee in order to keep a written record for the salary remitted against the services rendered by an individual to the company. These documents come with myriad clauses and law abiding inclusions. It's easy to use our PayStub templates. All you have to do is to download the template, print it out and then customize it with your own data to render a perfect pay slip template for your enterprise. The numerous templates available for downloading under this section ensure that you can use exactly the one which suits your purpose. You can also see Check Stub Templates.
> What are the benefits of the Pay Stub Templates?
Handing over the payslip to an employee after the salary remittance is compulsory as per the State Regulations. This document not only provides the employee with a detailed layout of his salary structure but also helps him understand what remuneration he is eligible for. The inclusion of mandatory deductions such as the taxes are also mentioned in a paystub so that the employee understands how much he is contributing towards them and if there is any possibility to reclaim the amount later. PayStubs are a important document to be presented at the time of filing one's income tax at the end of a financial year.