Weddings- A billion dollar business that deals with creative and success-driven ideas. Are you new to the wedding related business? We now teach you how to get leads when you are new to the marriage business? The free Wedding Templates in this article demonstrate valuable wedding ideas. They can be used from small weddings to Big Fat Greek Weddings. Fill your wedding stationery with these Vector designs. They can be personalized with a few tweaks here and there and with zero effort you can get the printed versions as well.
202+ Wedding Templates in Word, Google Docs, Apple Pages, PSD, InDesign, Publisher, Illustrator, Google Sheets - START DOWNLOADING
Free Blank Wedding Invitation Template
Free Download
Email Wedding Invitation Template
Free Download
Wedding Party Invitation Template
Free Download
Free Beach Wedding Invitation Template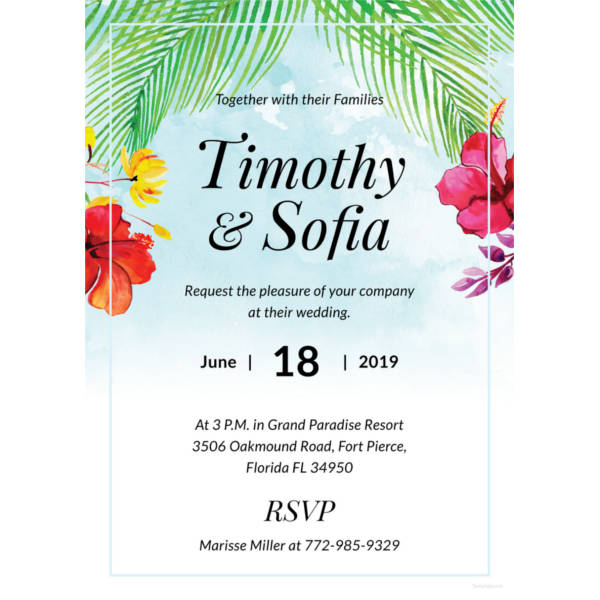 Free Download
Free Wedding Ticket Invitation Template.
Free Download
Overlay Wedding Invitation Template
FreeDownload
Wedding Dinner Party Invitation
Free Download
Wedding Thank You Invitation
Free Download
Wedding Dinner Invitation Template
Free Download
Sample Wedding Invitation Template
Free Download
Traditional Wedding Invitation Template
Free Download
Wedding Invitation Card Template
Free Download
Traditional Wedding Invitation Template
This 'Getting up close and personal' Wedding Invitation cordially invites the guest list to the grand event. If you can't wait tying the knot, intimate the guestlist about the d-day with this invitation.
Wedding Reception Invitation Template
If you want to go for a content based Wedding invitation, this epigrammatic style of wording sample best addresses your requirements. The fancy penmanship and vintage fonts add beauty to the invitation.
Wedding Anniversary Invitation Postcard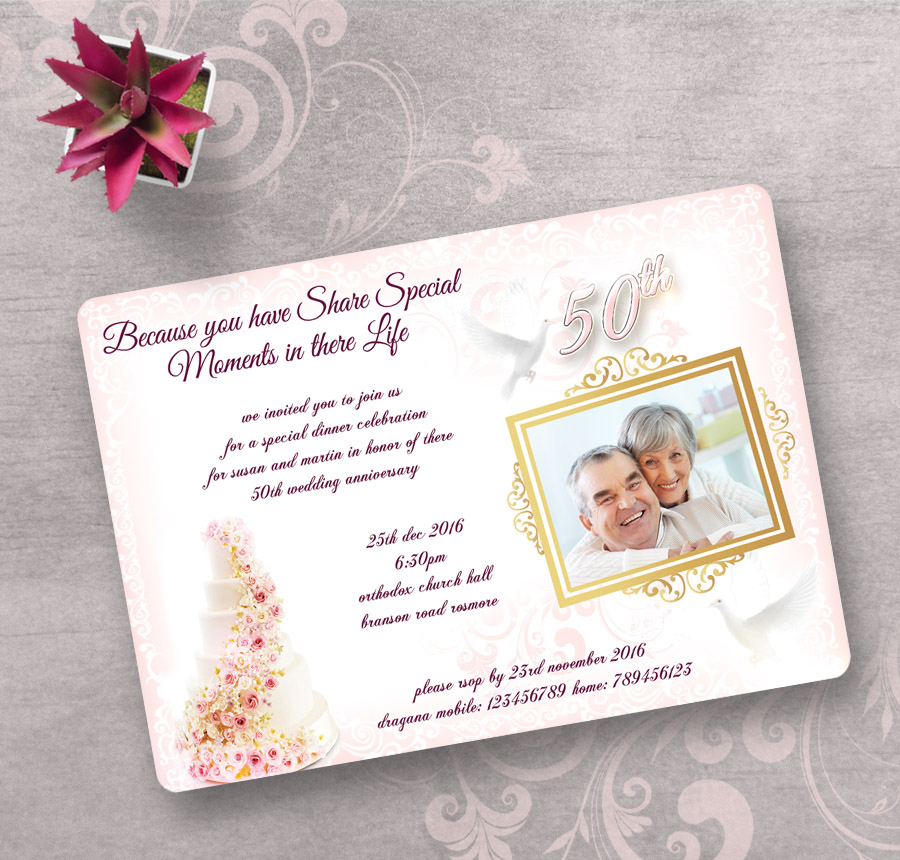 Another free and frugal way to celebrate your wedding anniversary. We are fortunate that a calligrapher worked for us to shape the letters to look so awesome. You can use it for yourself or your parents, grandparents, in-laws, etc. The inexpensive template sets a warm tone for the social evening party.
Modern Wedding Shower Party Invitation
Here is another great way to ring out the wild bells and get showered with blessings for your marriage. If your wedding is of that 'bells and rings,' then this template signifies the moment.
Postcard Style Wedding Invitation Template PSD
One of the reasons why people want to have a wedding is to have people witness the vows they are making to each other. If you feel that it is important to include the witnessing, throw this wedding invitation to your guest list.
Wedding Invitation Program PSD Template
So personified. Angelic sky blue took the background with an excellent design and beautiful lettering. We are such egalitarians who firmly believe that every wedding deserves to be grand. Catch this template now!
Royal Wedding Invitation Template
A Wedding Invitation with a royal vintage look. Simple yet stylish. You can fiddle with the language over and over again until you feel that it's right. Well, this one doesn't have the host line.
Wedding Invitation Flyer Template
This intimated Wedding theme is a great gut for those who feel that a wedding is more of a personal celebration and an event to know one another. We are aware that the white roses are a symbol of purity and innocence.
Elegant Marriage Invitation Card
Black is a color that people are more likely to ignore for functions, particularly for weddings. But the dark color can very much make formal weddings look hot. Here is one wedding invitation in carbon black. This chalkboard message announces the event loud and clear.
> How to use these Templates?
These templates fit in with your wedding venue perfectly. The collection even holds unorthodox invitation templates that are incredibly informal. They make you smile. You can, in fact, co-design your wedding invitations along with your better-half by seeing these examples. You can even use them even if you are culturally and geographically varied. Let's spread the message "Please come and share in our joy as we celebrate our marriage" if you do want the people to share in your happiness.
> Benefits & Advantages
Weddings cost more than what people think. But these Wedding Invitation Templates relieve you from the burden of creating the invitation card. They are free of charge. Above that, the variety of themes and templates ranges from formal to informal and from vintage to modern. Also, they are ready to deliver stuff with every detail crafted with utmost care. They are the perfect material for your wedding.