Graphic Design
ECards Ideas
Ecards are the digital equivalent of a physical card which makes them efficient in designing as they won't require the effort of having to space out when printing and upon spotting errors or typos, you can easily change them. This makes them convenient and timely while also environmentally friendly.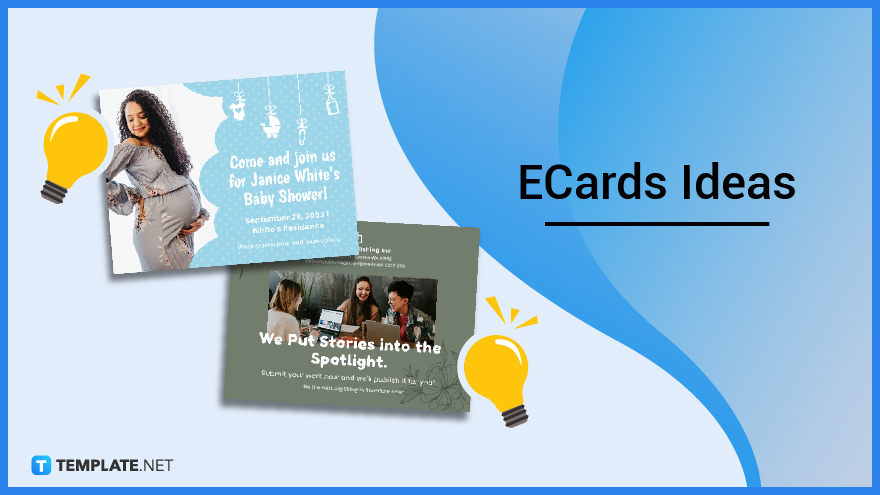 Table of Content
ECards Ideas and Examples
Planning how to do a unique and creative layout and design your ecard could take a significant amount of time so you may need inspiration when developing your ecard. The curated list below provides an extensive set of examples that could further help explain what electronic cards are used for.
Engagement ECards Ideas and Examples
Engagement is an event that most couples, both recently engaged and already married for a significant amount of time, would fondly look back on. Creating a custom engagement ecard could act as an invitation or announcement for an upcoming wedding while also being kept for memory's sake. Store them in an online and digital scrapbook or post them through a Facebook photo album post with adoring quotes.
Get Well Soon ECards Ideas and Examples
With the pandemic, this kind of e-card may have been commonly made and sent to loved ones who were unable to accept visitors. Sending a get well soon ecard would certainly help the sick person to feel loved, remembered, and perhaps even be inspirational for them to get better. The efficiency there is that you don't have to sanitize it and send it to the hospital because it is sent online.
Save The Date ECards Ideas and Examples
An e-card can very well serve as a reminder for your recipients to mark their calendars for an upcoming event. This save the date ecard serves as an idea that would help notify them that their presence is requested. It could also double as an RSVP so you would receive their response whether or not they would attend a Halloween, Christmas, birthday party, or even a New Years' Eve celebration.
School ECards Ideas and Examples
The digital age now has allowed schools to be more environmentally and economically friendly in terms of sending out back-to-school ecards. It could be a way for the school or the respective teachers to welcome the students into another semester of learning by the wording present on the ecard. This allows the children and kids to return to the campus or motivate them to participate in an online learning setting.
Anniversary ECards Ideas and Examples
An anniversary ecard functions as a greeting towards your valentine or a known friend that is celebrating the event. You won't have to spend much because it is a digital card so you can save on paying a business to design a handmade or DIY card and instead focus the content on having loving wishes and use the budget to buy flowers or spend time with your partner. Through an ecard template, you can conveniently do all that through this site.
Retirement ECards Ideas and Examples
Retirement is meant to be enjoyed and appreciated, making them look forward to the dayspring as opposed to being sad about not working anymore. If you know someone who is about to enter that stage in their life, then you can do a kind gesture and send a retirement ecard to them. Add in a photo or some messages that would resonate with the situation.
Gender Reveal ECards Ideas and Examples
Gender reveals are often looked forward to by the couple who are anticipating building a family together. If you and your partner are planning on hosting an event, send out gender reveal ecards to save on paper and maximize your budget for other party needs. Additionally, it can be posted on social media so it can double as an album cover.
Co-worker ECards Ideas and Examples
Celebrate your co-workers by handing out co-worker ecards and making them feel appreciated. Especially if you have formed a bond and have been working closely together for a long time in the corporate or office setting. It could also be kept as a token that they surely would remember which makes this ecards idea useful in that sense.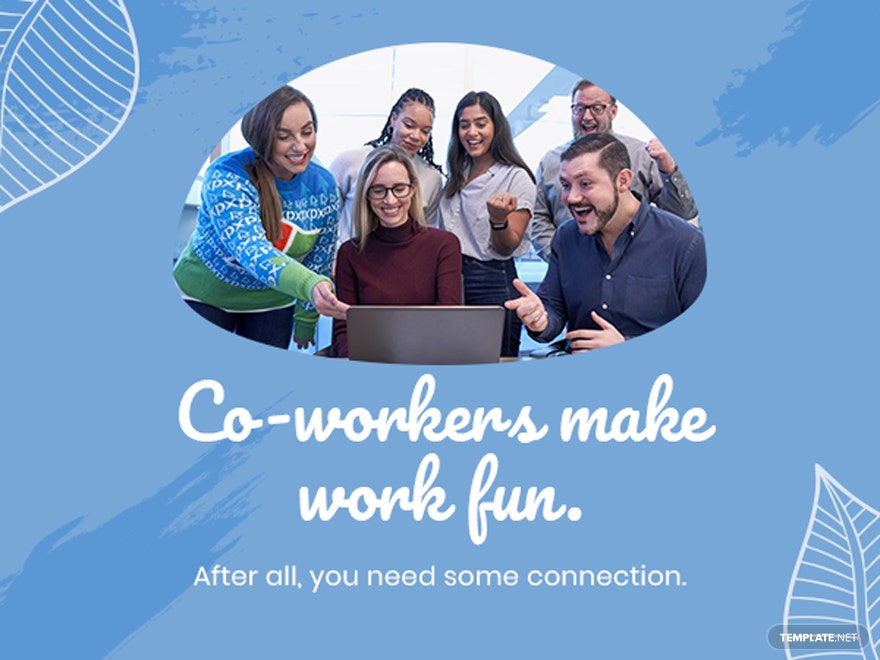 Retro ECards Ideas and Examples
The fun thing about ecards is it allows you to freely design and select themes. If you have a keen interest in the retro kind of design, then you can make a retro ecard that could also double as flyers. Check that the color scheme matches the theme as well as the font style and be careful with a sarcastic saying as this may be misinterpreted by the reader.
FAQs
How does sending an eCard work?
As they don't have any physical form, they are predominantly sent online either through email or social media.
Are eCards still a thing?
Electronic cards are still utilized by individuals who want to save on paper and ink and want to deliver information right away.
What does an eCard look like?
An ecard will vary in appearance depending on its usage but they mainly resemble a digital poster containing all the details on one page.
How does an eCard work?
As they are the equivalent and electronic versions of a physical greeting or gift card, they can be delivered to the recipient's email address and used online or however, it is intended to be.
What is an eCard payment?
An electronic card payment allows you to send and receive money online without the use of your physical credit or debit card information.
Do people still send eCards?
People have sent physical greeting cards less and less and with the presence of the pandemic, people have resorted to sending electronic cards instead as they are prompt and efficient.
Can an eCard be sent by text?
No, it is not possible to send an ecard as an MMS to a cell phone so if you prefer doing so by mobile devices, you can resort to downloading a separate application.
What is an eCard used for?
Most e-card sites are supported by banner ads that appear while you design your card, while others use this to attract traffic to the site to sell other products or services.
How are the eCards different from the regular cards?
An e-card is a type of electronic postcard or greeting card that is created using digital media rather than paper or other traditional materials.
Why are eCards better?
Ecards provide a more efficient and cost-effective option as it is a straightforward online procedure that takes no time at all.