Graphics
12+ Free Isolated Objects To Download
Most of the designers struggle for design inspiration as it is not always easy to come up with a fresh set of design ideas. All they need to do is to have a look at their desks, studios or houses for ideas. They will be amazed to the opportunities that present themselves. Whether it's a money plant tree, the fridge in the kitchen or ice cube in the drink, these hidden objects make a great base for new design ideas. All they need to do is, make an effort to bringing these objects to life and new designs will unfold themselves.In this post, we will discuss how designers can take inspiration from a simple, everyday object, and develop it into a unique design.
Free Desk Vector Elements
Besides helping to reduce stress at work, having a neatly organized desk would also help you to create a professional impression. Our Free Working Desk Vector Elements will give you an idea of how your workstation should be. It has everything that you may require to look more professional and organized at your workplace.
Designer Desk Essentials – 38 Objects
Who wouldn't like to have a fresh and stylish looking workstation at work? No point in getting envied by seeing other co-worker's beautifully designed workstation. Our Designer Desk Objects will help you in developing your workstation in the best manner possible. It contains PSD mock-up that you can use to create your portfolio page, profile cover and more. All objects, shadows, and backgrounds are separated so you can create your composition with ease.
Designer Desk Objects Isolated on Table
We all want our office desks to be inspiring, comforting and productive, but not often we make that necessary effort to create it. Our Designer Desk Essentials template will inject that inspiration in you. It will help you if you are looking for design ideas. It is compatible with Adobe Photoshop, and you can make further modifications as per your liking.
Perfect Desk Isolated Objects
Perfect Desk Objects template is a stereotype of a how a perfect desk at a workplace should be. A person's desk mirrors their mood and sensibility. Just by merely looking at a person's workstation, you can get a vague idea about that person. We have seen our colleagues keeping their family member's photo or their favorite athlete's photo at their desks at the workplace. In this template, you will get an idea of how a workstation should be. Here you will see designs of old objects mixed with the latest generation of objects.
Messy Desk Vector Isolated on Blue Background
Messy Desk Vector template will assist you in your designing if you are working on designing an office desk or workstation. It is compatible with Adobe Photoshop, and it contains smart objects. All the objects and shadows come in separate layers so that you can make any alternation in them as per your preference.
Desk Items Flat Stationary Objects
Desk Stationery Objects template offers you a collection of desk items to help you create desk designs for your project. It is available both in PSD as well as AI formats. It contains smart objects, and you can change backgrounds, colors, etc. in the designs as per your preference.
PSD Isolated Object Download
Free Working Desk Isolated Objects Free Download
My Desk Minimalist Illustration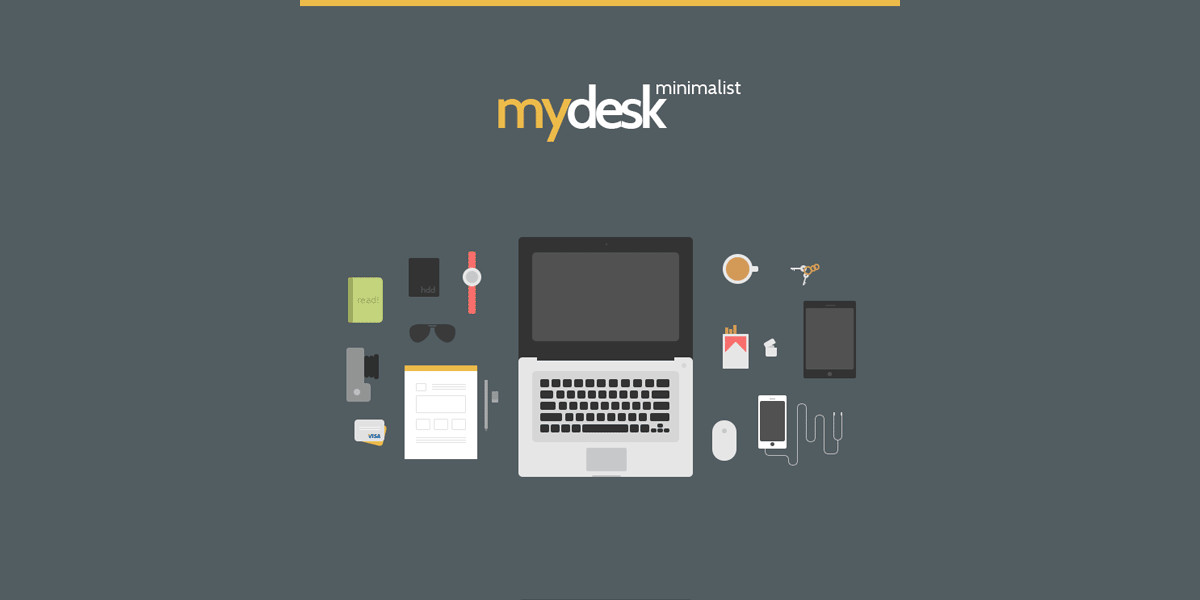 Work Area Desk Objects PSD
Free Vector Designers Desk Illustration
Free Colorful Vector Designers Desk
E-Commerce Isolated Desk Objects
Designing is a tough job as designers need to come up with path-breaking design ideas day in and day out. And designing for a workstation is even tougher. Hopefully, the post as mentioned above will spur you on and inspire you to create fascinating designs.