Holidays
National Vaccination Day
National Vaccination Day commemorates the massive impact of how vaccines offer immunity and protection to the body against a plethora of diseases from polio, rabies, measles, HPV, to COVID-19. Also referred to as National Immunization Day, this significant holiday promotes health awareness. Be in the know about this upcoming celebration for the sake of public health.
Table of Content
National Vaccination Day Definition & Meaning
National Vaccination Day is a special day to remind the public about the purpose and importance of vaccination because a vaccine is supposed to protect and boost our immune system and ward off any contagious disease or illness.
It is through National Vaccination Day that we thank the healthcare experts (doctors, pharmacists, nurses, etc.) behind the vaccination program, increase public health awareness, and get more people vaccinated.
When Is National Vaccination Day?
National Vaccination Day occurs annually, specifically every March 16. Its history dates back to March 16, 1995, when India had its very first dosage of the polio vaccine. Then, this became India's greatest accomplishment to fight the polio disease. Over the years, vaccines proved to be effective in increasing life expectancy and keeping citizens in good health; thus, leading to why National Vaccination Day should be celebrated.
National Vaccination Day Purpose, Importance
As National Vaccination Day comes close, how knowledgeable do you think you are about its important facts and purpose? Not to worry because you will get the ultimate guide about the most notable things to know about this health-driven holiday. And these are:
Interesting Facts about Vaccines
The very core of knowing the importance of National Vaccination Day is through proven statements about vaccines. Did you know that vaccines save around 2.5 million lives every year? Other feats brought by vaccines include eliminating smallpox cases since 1997, mimicking the virus instead of using the active virus for every vaccine, giving vaccines either orally or by shots, and protecting babies with their first immunization within eight to 16 weeks old.
Kudos to the Healthcare Industry
Another crucial purpose to celebrate National Vaccination Day is to thank the health care and medical professionals who are administering the vaccination program. This includes the workers in charge of the shots, the researchers or scientists behind making the vaccines, and the entire healthcare industry. These people continue to produce and innovate vaccines for our health, and they deserve all the appreciation for keeping us alive and well.
Holiday for Spreading Awareness
National Vaccination Day's significance involves the need to spread awareness about getting vaccinated. Now that you have an idea of how vaccines save lives and the many achievements brought by immunization, what about the rest of the world? National Vaccination Day isn't only essential on a national level but also on a global scale. Encourage more people to be educated about vaccines and eventually get vaccinated for their own well-being.
What's in a National Vaccination Day?
During National Vaccination Day, the media would highlight every vaccination center or clinic available to get vaccines or boosters. There would be immunization campaigns that offer all sorts of vaccines for free, which would then drive more people to be immunized. Besides free vaccines, there would be social media posts related to National Vaccination Day, especially to fight misinformation about vaccines. And the people administering the vaccination would be rewarded with gifts and words of appreciation.
How to Create a National Vaccination Day Social Media Post
Speaking of a social media post related to National Vaccination Day, did you know that there are lots of templates related to the holiday and vaccines you can use? Without the need to make something from scratch, you can create National Vaccination Day social media posts with these easy steps:
Facebook
1. Open a free COVID-19 Vaccine Ad Facebook Post template.
Template.net houses a range of templates related to vaccines or vaccination which you can use for your National Vaccination Day social media post. One category involves a range of COVID vaccine social media templates. Click the one in Facebook post format and go directly to the Editor tool.
2. Write the message inside the boxes.
Click the "Fill" tool and manipulate the text boxes. That means you write a message inside every box such as a COVID-19 pandemic action plan, insurance coverage and other requirements to get vaccinated, immunization statistics and news, or simply a National Vaccination Day greeting. Say the important parts for your FB post.
3. Use graphic elements to design your post.
With the "Graphics" tool, you can insert images and other types of visuals to embellish your Facebook post template. You can play with visual art such as vaccination press release photos, science club vector graphics, or any inoculation or vaccine-related pictures. Adjust the image sizes and placements afterward.
4. Complete the design with a wonderful background.
Leverage the Editor tool's "Background" feature. From here, you can set the color of your template backdrop or have an image used as the wallpaper. Backgrounds could be a photo of a college department, a medical agency logo, or even a pharma-themed aesthetic wallpaper.
5. Save and publish your work on Facebook.
Once you are through editing your Facebook post template, save it. Move to the top-right side of the worksheet and select "…" followed by "Save." Then, you can publish it on your Facebook account as National Vaccination Day fast approaches.
Instagram
1. Optimize a Time to Vaccinate Instagram Post template.
Visit Template.net and look for Instagram post templates related to vaccination. One category involves Time to Vaccinate templates where you can encourage the public to get immunized during the holiday. Click the template in Instagram post format and select "Edit This Template FREE."
2. Add the text for your template.
Go to "Fill" and insert the needed messages in the boxes available. Your text could be about inoculation slogans, the latest trend of vaccination, the government or school message about the program, or the name of the holiday itself. Check the template's appearance in the right size so you will be updated on how the text looks.
3. Insert cool and exciting graphics.
Select "Graphics" on the left side of your screen. Then, choose any picture you want to use for that visual element of your Instagram post. You can insert pictures of pharmacists, injection stickers, health emojis, or any creative factor you want to add.
4. Don't forget the logo, backdrop, and other objects.
Look at the other buttons on the left menu and you can go for "Background," "Logo," and more. Optimize these tools because you can still change the wallpaper image or color. Perhaps, you want to use your own photos as wallpaper such as a nursing organization logo, an artwork of cartoonish drugs about to attack viruses, and whatever you like.
5. Hit Save and publish your work on Instagram.
Lastly, click the three dots on the right-side corner. Pick "Save" and move to Instagram shortly. Then, you can publish your post there and use the right hashtags to commemorate the event.
WhatsApp
1. Use a sample I Got Vaccinated WhatsApp Post template.
Another way to celebrate on social media is to announce that you just got vaccinated. You can inspire others to do the same using I Got Vaccinated templates. Start using the I Got Vaccinated WhatsApp post template and hit "Edit This Template FREE."
2. Type your message after clicking Fill.
Click "Fill." On each text box you see there, write your message such as what day or week you got vaccinated, your tracking number, financial details, and other texts to include. You may add inspiring vaccination quotes, a solid National Immunization Day greeting, and other important announcements.
3. Incorporate splendid photos and visuals for a riveting post.
Use "Graphics" and input a bunch of images or graphic aspects into your social media post. Ideas are endless such as an injection shape sticker, a vaccine dosage photo, or objects related to health. Every picture you add says something about the WhatsApp post so consider your elements wisely.
4. Mind the background of your work.
Another aspect that affects the total presentation of your work is the background. Select "Background" from the side menu. Take advantage of using a photo as your backdrop or simply pick a color you want to use as wallpaper.
5. Preserve your work and publish it soon.
Conduct a final review until you are fully satisfied with how you designed the WhatsApp post template. When you're finished, tap the three-dotted icon above you and click "Save." Move to your WhatsApp account and you know what to do next with your social media post.
National Vaccination Day vs National Doctors Day
National Vaccination Day is a holiday that reminds the public about the importance and impact brought by vaccines on our health; this is celebrated every March 16.
National Doctors Day is a celebratory holiday to honor the work, effort, and contributions brought by doctors/physicians around the world; it is observed every March 30.
National Vaccination Day Ideas & Examples
As National Vaccination Day gets sooner and sooner, it helps to be prepared on what to do so that it will be a holiday to remember for sure. And you won't run out of activities to engage with when you include these National Vaccination Day ideas and examples on your agenda:
National Vaccination Day Ideas
What should you do on National Vaccination Day? You'll be productive when your holiday to-do list includes these highly recommended National Vaccination Day ideas:
Greet the people behind vaccination programs and sites a happy National Vaccination Day.
Review your medical records of how long you were vaccinated, what vaccines you received, and what timely vaccinations need to be updated.
Opt for a vaccination appointment.
Post about National Vaccination Day on social media by using the hashtag #NationalVaccinationDay.
Encourage people to use statements from reliable sources and facts when it comes to posting about vaccination online.
Research on updated findings, statistics, and facts about vaccines and inoculation.
Celebrate the achievements brought by vaccines over the years, especially with technological advancement that keeps on innovating for health research.
Say thank you and mention words of appreciation towards vaccine administrators online and tag them.
Point out the advantages of taking vaccines and the harmful effects of not having one in educating people.
Ensure to spread awareness about taking vaccines.
National Vaccination Day Examples
Browse more templates to use in honor of National Vaccination Day. And here are top-notch National Vaccination Day examples you can take advantage of and edit anytime:
8. Vaccine Benefits Illustration
9. COVID-19 Vaccination Policy and Procedure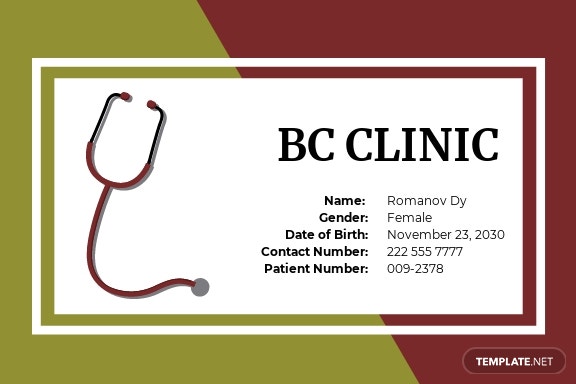 FAQs
Why is National Vaccination Day celebrated in India?
National Vaccination Day and the first polio vaccine were introduced in India on the same date, March 16; hence, the reason why the holiday is celebrated every March 16.
When was the first vaccine discovered?
The very first and successful vaccine was discovered by Edward Jenner way back in 1796, and it was called the smallpox vaccine.
What is the slogan for National Vaccination Day?
The theme or slogan for National Vaccination Day in 2022 is "vaccines work for all."
What can we do on National Vaccination Day?
During National Vaccination Day, you can get vaccinated, encourage others to do the same, thank the vaccinators around the world, and honor the accomplishments brought by vaccines for public health.
How does vaccination help to prevent disease?
Vaccines mimic viruses to trigger the immune system, recognize the virus, and eventually ward off the disease-inducing organisms from the body.
Why is it important for everyone to get vaccinated?
Vaccines keep people healthy and safe; they prevent you from being seriously ill, getting hospitalized, or worse, dying.
What is the story behind vaccination?
A brief story of vaccination started in 1796 when Edward Jenner immunized a 13-year-old using the vaccinia virus or cowpox, and it lead to the development of the smallpox vaccine.
What is another name for National Vaccination Day?
National Vaccination Day can also be referred to as National Immunization Day or National Inoculation Day.
How is National Vaccination Day being observed?
There are plenty of ways to observe National Vaccination Day, and you can refer to every example under the National Vaccination Day Ideas section of this post.
What are the responsibilities of National Vaccination Day?
National Vaccination Day's responsibilities include remembering the significance of vaccination for our health, spreading public health awareness, encouraging people to get vaccinated, and thanking the many vaccinators and vaccine researchers out there.