Insurance
10+ Collision Coverage Templates in Google Docs | Word | Pages | PDF
According to an article posted by The Washington Post in 2015, in the U.S. alone, around 1,700 individuals die due to road accidents and automobile crashes. Moreover, an approximate of 1.7 million vehicle collisions happen every year—a progressive number with each consecutive year. These unfortunate encounters are not only deadly but also detrimental to the funds of a working citizen. To protect your assets from further damage because of the accident, you need to include a collision coverage policy template on top of your current automobile policy. Browse below and find the perfect sample for your insurance package.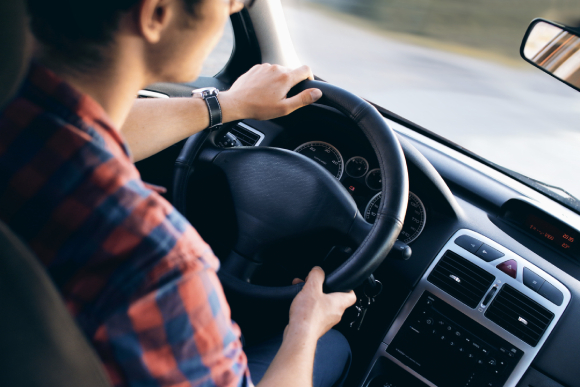 Table of Content
10+ Collision Coverage Templates in Google Docs | Word | Pages | PDF
1. Car Accident Report Template
A comprehensive and well-organized report makes a significant difference when it comes to distinguishing the flow of events. The Car Accident Report Template has professional and well-written content that policyholders can quickly revise. Accessible in different electronic devices, this template is efficient for everyone. Download now!
2. Contract Proposal Template
Before most clients agree with the scopes and conditions of their insurance provider, they have to assess the contents of the contract. Insurance agents, on the other hand, need to provide a professionally composed proposal to their prospect policy owner. With that, they should utilize the Contract Proposal Template to make editing flexible and convenient. Make haste and download this sample right away!
3. Policy Proposal Template
Some auto insurance companies have different takes on various products they offer to their clients. Depending on the strong points of the agency, other people opt for a more lenient form of service. For those clients with particular requests, they should include that in their Policy Proposal Template. Change the sections and contents with the information you have to address to your insurance partner, and download this sample proposal right now!
4. Policy Letter on Vehicle Expense Reimbursement Template
After the accident, insured automobile drivers proceed to evaluate the costs and effects of the unfortunate situation. When the calculations of the overall expenses are complete, policy owners send a letter to their respective insurance agencies. The Policy Letter on Vehicle Expense Reimbursement Template has an excellent format that's customizable. Download this sample today!
5. Accident Policy Template
Avoid misunderstandings and confusion with your clients by making sure that the terms and conditions of the policy are well-arranged. The Accident Policy Template has several sections that insurance agents can revise to fit the current objectives of the company. Grab your copy of this template this instant!
6. Vehicle Policy Template
Make sure that all the details of the policy are reader-friendly and jargon-free with the use of this agreement sample. The Vehicle Policy Template has a professional setup complete with informative sections for the convenience of insurance companies and clients. Don't let this opportunity slip away and click that orange button now!
7. Damage Report for Insurance Template
Despite being careful, people can still meet dangers in their daily commute to work or school. If that unfortunate circumstance occurs, you need to create a document to attest to your present problem. The Damage Report for Insurance Template has different sections to map out the events leading up to the incident. Get your copy of this handy sample report template now!
8. Notice of Insurance Claim Template
Take the time to inform your insurance provider about your intentions to get your claims by sending a notice—in the shape of a formal letter. The Notice of Insurance Claim Template features a well-detailed and easy-to-understand format that's a comfort for busy policyholders. Don't wait for tomorrow, and download this now!
9. Insurance Business Plan Template
If you have plans of adding a collision coverage policy in your business plan, then you require a well-suited development plan sample for your company. The Insurance Business Plan Template contains professional suggestive phrases and divisions that make editing more comfortable. Take the next step and download this plan right now!
10. Simple Automobile Insurance Sample
For entrepreneurs searching a first-rate and easy-to-digest sample for their automobile insurance consumer manual, this guide is the one for them. The Simple Automobile Insurance Sample has an excellent layout complete with editable graphic icons and letterheads. Don't wait for anything else, and get this booklet now!
11. Automobile Insurance Guide Sample
Starting an insurance agency from nothing is an achievement that not all people can accomplish. Composed of many documents and business plans, entrepreneurs need guides to make things hassle-free. The Automobile Insurance Guide Sample is an excellent sample that insurance companies can download as their manual. Make this yours and click the download button now!
5 Steps in Creating a Collision Coverage
Collision coverage is an additional policy that car owners purchase together with their current car insurance contract. The policy ensures refunds, as well as auto repair reimbursements, on damages to the policy owner's vehicle. However, do note that this policy only applies to a car crash that involves the insured as the "at-fault" party. If the driver (policyholder) got accidentally involved in a collision which he or she had no control of, he or she is not covered by this policy. Moreover, the policy strictly (and only) covers the vehicle(s) owned by the insured.
Step 1: Assessment of the Damages of the Accident
Making a collision coverage template is not an easy feat. You have to consider the various information and tone of the material. First, you need to make sure the policy owner knows the differences between the agreements that they might own. Furthermore, you should orient the insured about the content of their report. In your collision coverage template, you have to introduce your clients about their assessments on the situation and how you, the insurance companies, have professional takes on the circumstance.
Step 2: Description of the Situation
A well-described report goes a long way. When creating the template, it's important to inform the clients that they need to present a clear and detailed account of their current predicament. The insurance company, on the other hand, also have to provide information about their responses to particular situations. Also, agencies should enumerate the conditions that qualify under the coverage.
Step 3: Determining if it's a Total or Repair Loss
After a car accident—whether a traffic collision or off-road scene—insurance companies need to determine if it labels the damages as a total loss or repair loss. Total loss means that the auto has no chances of being repaired, so in turn, the remaining parts are sold for its actual cash value. Repair loss comes off easier as it replaces the destroyed parts and makes it whole again. It's the responsibility of the insurance provider to figure out the state of the vehicle.
Step 4: Create a Report of the Accident
When all details are complete, insurance agencies (and even insured) submit a written report of the accident to the insurance company. The document should contain all the necessary details about the incident.
Step 5: Send the Document to Your Insurance Company
The last process that insurance agents or policyholders have to accomplish is to mail the letter. Most people use snail mail to deliver the report, while others prefer email. Whichever one you choose doesn't matter as long as the material arrives at its destination.
More in Insurance