Microsoft Office
How to Access Microsoft Outlook on Mac
Microsoft Outlook is accessible whether you use the free web browser Outlook.com or via the Microsoft 365 subscription app on a PC. And if you are using Mac, Microsoft Outlook is very easy to set up and access; you can even make another account to optimize your experience.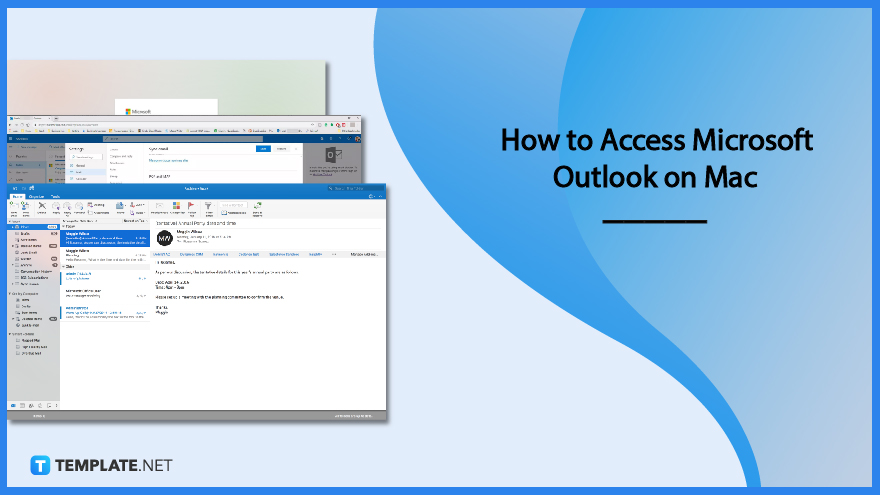 How to Access Microsoft Outlook on Mac
To access Microsoft Office Outlook with the best experience on Mac, check your MS Outlook version and make sure to get the latest version for advanced and up-to-date features. Then, use Microsoft Outlook on your Mac by doing the following steps:
Step 1: Sign In to Your Account

Either visit Outlook.com or open your Microsoft Office 365 app on Mac. Then, sign in to Microsoft Outlook. Type your user ID or email address and password to officially log in. If you aren't a member of Microsoft yet, sign up first. Only those with Microsoft accounts can access Outlook and other Microsoft Office tools.

Step 2: Familiarize the Interface and Explore

Once you are signed in, you can view your mail, calendar, contacts, tasks, and more. Familiarize the Outlook interface and check out the rest of its features because you are now inside Outlook. If you compare it to MS Outlook on a PC, everything almost looks similar except for minor elements on the layout and different names of some buttons.

Step 3: Add an Account

To fully maximize your Access to Outlook using Mac, add an account. On the upper menu of your screen, click "Tools." Then, select "Accounts" until a pop-up window shows up. Then, select the plus "+" sign and click "New Account." You will then be asked to fill out the details to create your next account.

Step 4: Sync Email

Did you know that you can access more when you sync Gmail to Microsoft Outlook or sync any other email to Outlook? All you have to do is go to "Settings," select "View all Outlook settings," continue to "Mail," and then click "Sync email." From the POP and IMAP category, choose "Yes" below the "Let devices and apps use POP." Finally, click "Save" to apply the changes.
FAQs
Why should I use MS Outlook on Mac?
Microsoft Outlook on Mac brings you a big productive space, organized tools, advanced calendars, iCloud backup, and so much more.
How do I get Microsoft Outlook on Mac?
Subscribe to Microsoft 365, install Microsoft Office, open "Finder," head to "Downloads," double-click the installer file, select "Continue," click "Agree" to the license agreement, select "Continue," and finally tap "Install."
How do I set up MS Outlook on Mac?
After the Outlook, installation process on your Mac, go to "Applications," select the "Microsoft Outlook" app, choose "Get started," hit "Sign In," enter your user ID and password, choose an Office theme, and tap "Done."
Can I use two email accounts in Microsoft Outlook?
Microsoft has removed the feature of allowing you to connect with many accounts on MS Outlook as of May 10, 2021; however, those accounts that were already connected before the said date would continue syncing.