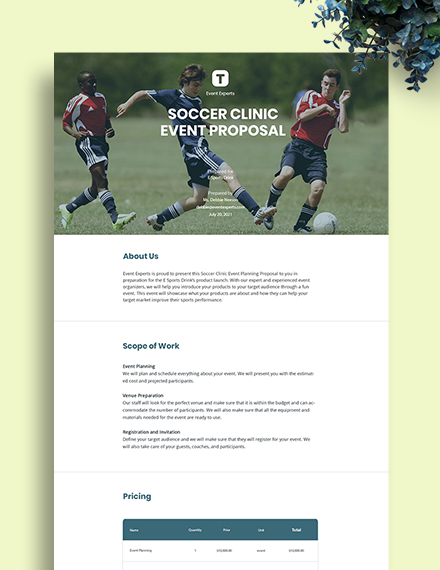 PRO
Share
When planning a sports event, you have to coordinate with other organizers or probably sponsors to meet your goals and objectives. Since this is quite an enormous event, it's crucial to prepare an event proposal. But writing one is not as easy as 1, 2, 3; it takes time and dedication. Save yourself the hassle using our Sports Event Proposal Template!
Divided into different sections, our template will be easy to scan and read. Check out its compositions that include:
- Details
- Purpose
- Significance
- Schedule
- Budget
Moreover, our template can be customized with ease in various programs. It is also downloadable and editable in Pages, Words, and Google Docs. Download now!

Become a Pro Member
Download in