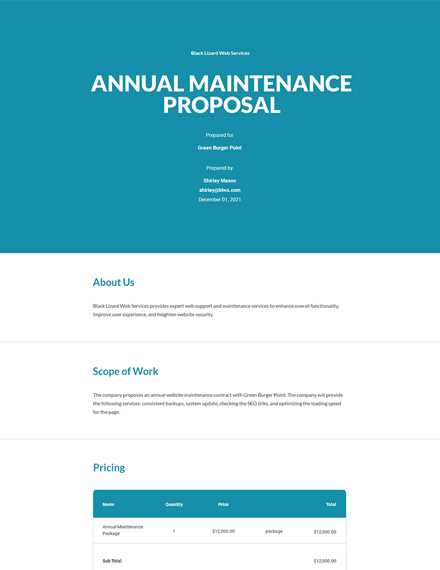 PRO
Share
A company to be fully operational, it needs annual maintenance. This way, you can ensure that your company is at its full operational capacity. Whether it's for your equipment, security system, or any other reasons, you will be delighted to have our useful Annual Maintenance Contract Proposal Template.
With its original contents, you don't need to stress out yourself in writing from scratch. Simply modify the contents and you'll be good to go. The following are its well-researched sections:
- Cover Letter
- Company Profile
- Scope of Work
- Exclusions to the Scope of Work
- Budget
If you want to save time, effort, and money, our template is yours to keep. Download now!
Become a Pro Member
Download in