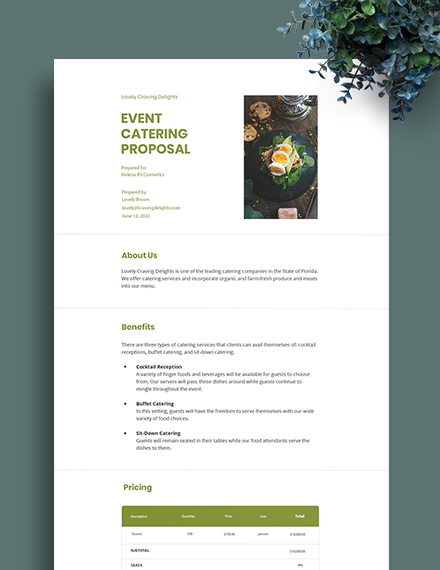 PRO
Share
Whatever events you go to, food is always present. This fact is applicable to corporate and even personal ones.
Market your event catering business to specific organizations through our Event Catering Proposal Template! It is written in a formal manner with a touch of persuasiveness to ensure the success of your service marketing.
Our template contains a comprehensive outline and guidelines to make sure that everything that the organizations should know about your business gets covered. Plus, examples that are suitable for your business and purpose are included for further guidance.
Be persuasive and professional in presenting what you have to offer! Download our Event Catering Proposal Template straight away!

Become a Pro Member
Download in