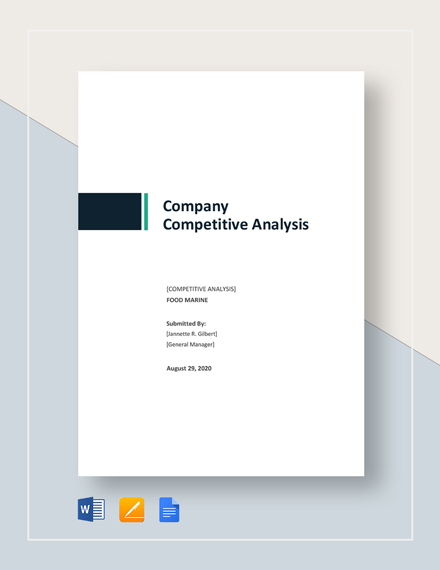 PRO PLUS
Share
When you enter into a new business venture, you have to gain a full understanding of your target market by conducting an assessment of the competition. And you can do that when you carry out a competitive analysis in the market. Why don't you get started with our Company Competitive Analysis Template?
Our template is created with exclusive features that will give you the utmost convenience. It contains a concise sample of a company overview, a short but direct to the point mission and vision statements, industry and market trends sample, and a comprehensive SWOT and competitive analysis.
Edit the various contents using various programs to match your needs. Download now!
Company Competitive Analysis Template
Become a Pro Plus Member
Download in