Social Media Templates
30+ BuddyPress Templates & Themes
There are unlimited Best Buddypress themes that you can use for your next web project. I would recommend that you consider downloading and using these instead of creating your own website from scratch. There are tons of benefits of using BuddyPress theme to create your website. Below are a few that you may find quite interesting.
What is the point of spending so many hours including sleepless nights creating a website from scratch when you can do that within a couple of hours using high-quality theme? It makes no sense in the current age, especially for the beginners.
The high quality theme, build using the latest technologies, are not just user-friendly but also SEO friendly. The codes are arranged in a professional manner, a manner that allows you to read the codes with ease. This way, you can be able to make some changes in a couple of sections of the website.
The themes are cross-browser. They work well even on the lowest version of Internet Explorer, so your visitors will not have to worry if they are using only internet explorer on your computer.
Besides having the cross-browser compatibility features, the Buddypress themes are also responsive, quite a superb approach to make the site work on different devices.
Clean and Responsive BuddyPress Theme – $58
Music State BuddyPress WP Theme – $55
Modern WordPress Dating Theme – $58
Responsive BuddyPress Compatible Theme – $49
BuddyPress Membership Theme – $39
Fully Customizable WordPress Multi-Purpose Theme – $63
Free Colourful Responsive Theme
Community Junction BuddyPress Theme – $63
Social Network BuddyPress Theme – $58
Modern and Fully Responsive WordPress and BuddyPress Theme – $58
Community BuddyPress Theme – $58
Cinematix BuddyPress Theme – $58
OneCommunity BuddyPress Theme – $63
Social Network BuddyPress Theme – $59
Multi-Concept Blog Magazine WordPress Theme – $59
BuddyPress Magazine Theme – $58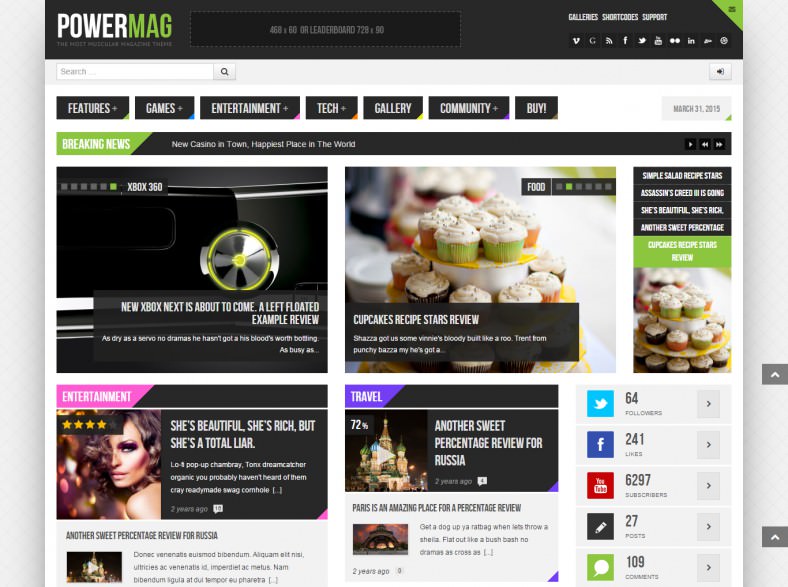 Free Social Network BuddyPress Template
Multi-purpose WordPress & BuddyPress Theme – $63
Newspaper Magazine AMP BuddyPress – $59
Salutation Responsive BuddyPress Theme – $79
Community WordPress & BuddyPress Theme – $63
Wild Community BuddyPress Theme – $58
Highly Customizable WordPress and BuddyPress Theme – $55
Professional WordPress/BuddyPress Theme – $58
Social Network BuddyPress Theme
Professional Community WordPress & BuddyPress Theme -$58
Fully Responsive BuddyPress Free Theme
Business / Corporate WordPress Theme – $58
Review WordPress & BuddyPress Theme – $58
More in Social Media Templates