Creating graphic design portfolio should not be a hard task because it is the most vital employment tool. The best portfolios will always sell your work within the shortest time possible. Note that best in this context means a perfect combination of pictures or images, language and attitudes. Remember that creating graphic design portfolio of your own is not easy and it will take a lot of time but in end, it will pay off.
Generally, a portfolio is as an open book that will show what you are capable of doing something and it reveals your thoughts and communication skills. It will demonstrate your design knowledge as well as your organizational principles and styles. Therefore, ensure that your design reflects your needs, which is nothing other than to attract more clients. Follow these tips to create a good portfolio.
> Specify Work Samples to Share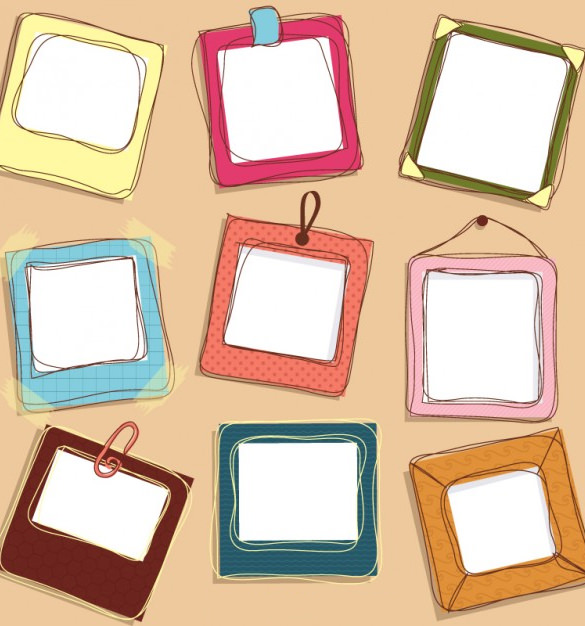 When choosing items to place in your portfolio it is advisable to consider quality over quantity.  This is because it is a way of displaying your best things. Ensure that those samples demonstrate your skills and expertise with typography. Putting too many items of your past work in that portfolio 7- 10 samples is a perfect number. The best idea is to include printed samples because such samples will make your portfolio look more professional.
Samples templates will always display your strength and experience and that is what people want to see. Never forget to ensure that your portfolio is customizable in such a way that the content in it is appealing a relevant to the viewers. Display your items in a digital format and make sure that you include only the best of the previous completed samples of your work such as photos and letters of recommendation.
> Pick the Best Pieces of Your Work

The best pieces will always tell the client about your creativity and talent. Therefore, show that you are not only creative but also able reflects your attention to details. Ensure that all items in your portfolio are clear and easy to be understood. This because clients will always spend few minutes to look at your portfolio. Therefore, selects only the strongest pieces of your work using the best free proposal templates.
> Make Sure Your Creative Style Stands Out

People will know your personality through your creative style and sensitivity. Try as much to display your adaptability, always be consistent, and above all understand the needs of your target audience. Make sure that you concentrate a lot on the design and include your personality into it. In addition, your portfolio is not only a place to display your work but also a place to show cases your talents and skills. The work you choose to present should represent your creative voice and personal style. Through this, you clients will identify and relate your style with your work.
> Create it in a Perfect Order

Careful lay down your portfolio; this is because when it comes to creating graphic design portfolio website organization plays an important role. This because when any client or visit lands on your website he/she wants to obtain what they are searching for as quickly as possible. When people do not get what they want fast they will get bored and leave the page.
There are three ways you can organize your work to make it effective this include through media, chronology or even the degree of success. The choice does not matter but make sure that portfolio will represent the strongest work in such away your clients will understand easily.
> Put Your Portfolio in a Website

This will be easy to be access and it will saves your potential employers time. Ensure that you link your portfolio to many places online. This is because potential clients always access to the internet. Therefore, the internet is the perfect spot to begin and show cases your portfolio. If you connect yourself to the social platforms such as linked in or social media will boost the viewers of your portfolio. Provide an active blog or website.
> Know the Purpose

What is the purpose of your portfolio? Ask yourself this question before you start creating your personal marketing plan. The portfolio for looking for a job should be different that the other ones.
> Tell a Story

Every piece of sample you choose to place in your portfolio should tell a story either with words or visually.  Make sure each piece tells a story about your designs. Each story you tell should cover your role if you did it yourself or the project was teamwork; inform them about your design progress especially on how you arrive on your goals.
A clear story about your work gives clients quantifiable reason to hire you. Good portfolio tells an engaging story about you about your design projects, your passion, goals and your design strength. An excellent way to introduce your story is to summarize it in two sentences about whom and what is all about. In your story, include also a paragraph of two written information concerning your project on the portfolio page.
> Create a Portfolio That Clients Wants to See Will and Add Contact Page

When creating graphic portfolio the best idea is to design what your potential clients wants to see.  Make sure that your portfolio represents you. Ensure that you use a lot of white space to make it unique and look professional. It is advisable to include may be a contact form and a plain text email address.  Contact information should be easily accessible and obvious. You should ensure that clients could either contact you through a chat or quote.  Form is the easiest way for users to contact you.
> Make your Portfolio Minimum

Many designers make a mistake of including nearly everything in their portfolio. It is advisable to highlight no more than 10 designs. Well, clients does not want to waste their golden time navigating through each page of your content they just want to know your abilities as quickly as possible. Narrowing down creates impression than listing everything. Making your portfolio small will allow easy navigation of your pages. Too many designs will make people forget what they have seen.
Conclusion
When creating graphic design portfolio websites make sure you include social proof especially from previous clients. Remember always to treat your every homepage as a landing page. Let it be genuine and contain a lot of praise from clients.