Self-employment is often perceived with fear given the absence of a fixed regulated income every month. But before you get all anxious, you must know that fear has this immense potential to singlehandedly prevent you from reaching up to your goals – if you allow it. The "allow" quotient is a big thing here. What many don't get it that is a very natural state or feeling common to everybody, even the bravest of all. But what separates us from the bravest is that the latter did not allow the fear to creep them. [Copywriters WordPress Templates & Themes]
A career as a WordPress freelancer is no cakewalk. There will be glitches, disappointments, anxieties and stress. But if you have to succeed, you should learn to look past those issues or fears and take each mistake as a learning experience, so that you can finally evolve empowered, more confident and wiser. You must understand that if you allow the anxieties or fear in your head, you yourself would be the ruining the chances of your WordPress freelancing business.
It's all the negative conversations happening in your head that thwart you from moving ahead and you yourself can change the situation by transforming the negative conversations into positive one. Fear is inevitable but if you looking up to success you have to muster the courage to brush off any fear or anxiety bothering you and focus on the brighter side.
 Am I Skilled Enough?

Almost every freelancer is anxious about his skill level. Many aspiring WordPress freelancers give up on their dream to start their own business just given the fear of inadequate skill. They fear that their lack of skills would ruin their first project only, destroying their reputation forever and hence there is no point to initiate a start-up. Now, mostly, such fears are actually unfounded. The perception of one's skills level, generally, is all relative. There are chances that you're way more knowledgeable regarding development or design, compared to your clients. So, you have to be confident about what you know.
Yes, there are freelancers more knowledgeable than you. But let it make you feel any less. It's because there is no end to learning. If you actually find that you are lacking in somewhere, pull up your socks and works towards developing your skills further. You should be proactive in your approach. [Freelance Writer Resume Templates FREE]
Would I Able to Earn a Living?

It's true that an office job that gives you a steady fixed paycheck every month is more convenient than being a freelancer, especially when you have bills to pay and a family to support. But that doesn't mean that freelancing is unproductive and you cannot make a decent living out of it. However, before you start your business, it is always wiser to get a review of the market and check how the fellow freelancers from your field are faring in terms of income.
Make a list of 10 freelancer designers or developers with similar skills as of your own and study about their projects, services & clients. You can read their blogs, websites or talk to them directly. Check how much they are making each month (an estimate) and whether it's strong enough to help them with their living. WordPress freelancing is a blooming field today and the freelancers are making really good in terms of living.
Finally, do what you feel right. It could mean testing the water by starting a part-time freelancer with small clientele and then turning it into a full-time endeavor as you get comfortable with the process.
Are My Fees too Little or too High?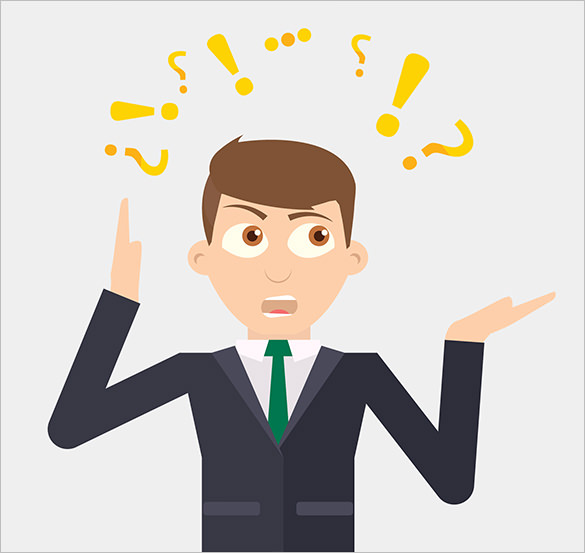 When you are just starting out, do not waste time worrying on the rates. Study the market well and based on your understanding, simply go for rates that are competitive, fair- & will enable healthy profit post all the expenses. The rates can be changed any day, if needed.
However, you should remember the following points here:
You aren't simply charging for your skills. You have to consider the overhead costs & earn your profit.
Over the years, the rate must increase- in proper alignment with your rising experience, improved skills & workload.
Do not offer anything free of cost. If you yourself do not regard your time, your clients won't as well.
Whether I Would Get Enough Clients or Not?

A lot of WordPress freelancers often have this fear that what if they are unable to find sufficient clients. Interestingly, when it comes to customers, harder one looks for them, more they would find. If you just sit back & wait for call from clients, chances of success are really slim. You have to be proactive- it's your business and hence it's your responsibility to take to any means to find out clients.
According to experts, if you are hungry enough, you will find your customers.   The good thing is, once you create a basic client-base and you make them happy, other clients will start looking for you. Just remember, the push should come from you first.
How Would I Thrive in The Competition?

This is one of the most common fears faced by WordPress freelancers, especially those who are new in the field. Competition is the sign of a healthy market-place and hence is unavoidable when you are planning to base your career in such a flourishing market as WordPress.
You should understand that competition implies demand for the services and hence is definitely a very positive thing. If you are ready to put your hard work here, you can possibly discount around 80- percent of the perceived competitors. For the rest 20 percent, a smarter idea is to reach out to them rather than head-to-head against them.
You will find that they too are fighting the same internal battle as you are. Tell them about your services and establish a healthy camaraderie. Many of them would be glad with such liaisons as it would help with skill development and experience sharing mutually that can improve both the businesses.
 Finally, you can succumb to fear & give up or tackle it head-on & try to find out how it could be defeated- the choice is all yours.
Graphics taken from Freepik.com