Maybe it's true that you shouldn't judge a book by its cover; but the package is pretty much one of the first few things that grabs our attention. The same goes for every other product. Packaging designs are what draws people in, aside from the quality product of course, that can motivate purchase.
If you want to create a successful packaging design, not just in function but in style, then take these helpful tips with you on your conceptualizing and designing stages. They can be the keys that open the doors for you cool packaging ideas. Read on!
Know Your Audience!
As you go into the act of designing your packaging, it's very important to know whom exactly you are designing it for. After all, the purpose of this package design is to get your intended audience to purchase it.
Don't assume everyone is attracted to one particular design, even your preferred ones; just as not everyone is meant to purchase your product. Your target audience is your first priority. What do they like? What colors, designs, and typefaces best represents them, and consequentially, attracts their attention?
Clarity and Simplicity
When it comes to the information displayed on your packaging, it's best to assume your consumer's level of interested might not be as high as you'd expected. So it's always a good idea to keep text clear and simple.
Long sentences that turn into paragraphs tend to put people off, even your most loyal customers. Stick to the essentials. Have your text boiled down to its clearest and most concise version.
Consider Branding and Positioning
Aside from knowing your audience inside out, your branding and positioning is something that should be very clear to you when designing product packaging. Be consistent with your current brand; and that includes color schemes, typos, and your overall projected image to the public. Moreover, you should be very adept with how the public perceives you.
On the off chance that your current branding is not as well-received as you'd hoped, your packaging design is an opportunity to strengthen your brand. Revamp and be recognizable! Your image, how the public currently perceives you, and your ideal perception from the public should go hand in hand in establishing a good brand; one you can achieve in the mere act of designing.
Consider Multiple Designs
Your first design may not always be the most effective one, nor the second, and maybe even the third. Consider multiple designs and test them out to people you know. If you want to be assured of an excellent and effective packaging design, set up focus group discussions with potential consumers.
Create packaging mockups and test them out on your target audience. Take note of everything they have to say about your design—negative, positive, or neutral—and work from there.
Focus on Typography
Typographic packaging designs can be an effective method for building a distinct brand. If making images out of text is your best suit, then its best to focus on that strength.
After thoroughly getting to know your audience, company branding and positioning, creating or choosing a specific typography style should be easy. Your typography should be able to capture everything there is to know about your product, while being cohesive with your brand and positioning.
Quality Printing Is Important
As much as you may want to have your designs soaring across the horizon, let your funding keep you grounded. In most cases, packaging designs can be quite costly, and that's something you should carefully consider in terms of your design tools, packaging materials, and printing.
The printing of your packaging says a lot about your brand. Find ways to secure funding so as not to compromise the quality of your printed packaging design.
Consider The Competition
Never step into the playing field blind. Cover all grounds; and that entails knowing the competition. Getting to know your competitors means predicting their next moves and the possible designs they might go for.
You should not only avoid turning up on the shelf with similar packaging, but also use your advantage to come up with a standout design. This is one way to make sure your consumers don't just trade you in for other competitor products.
Identify How it will be Sold
How exactly will your products be sold? Will they have a special stall separate from other brands or products? Are they point-of-purchase-products? Are they window display material? or do they have a regular spot in the shelves?
Knowing all these is important in designing a unique yet appropriate packaging design. How your product will be sold is telling on the kind of product it is, and its overall value. Your packaging design shouldn't be over-the-top nor should it be too dull.
Bag Or Box – Plastic Or Paper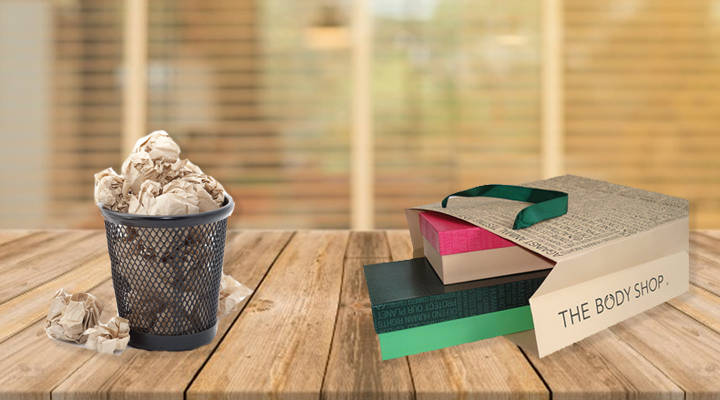 The actual material used for your packaging impacts the overall effect of your design. There are different formats in design for different materials. Plastic packaging especially tends to have a different printed output as that of boxes or paper packaging with clear-cut corners.
Construct your designs according to the material of your packaging so as not to overdo your designs, and to avoid encountering problems during printing.
How Unique Is Your Product?
The uniqueness and value of your product sets the limits of your packaging designs. Knowing your product's exclusivity, or its commonality with other products, can give you an idea on how best to package them to ensure sales.
A good packaging is what interests a buyer, and can give a general idea on the contents of the package. If it's a common household product, it's acceptable to create an easily recognizable packaging while sticking to your brand. For exclusive and limited edition products, their packaging designs should have more character to create a clear distinction between other generic products.
Consider Shopper Experience
Be adept with consumer behavior to be guided in your product packaging designs. Create a unique shopping experience for your consumers without overdoing it. Carefully consider how you want shoppers to react to your packaging designs; and consider the fact that your target audience is the type to be apathetic towards packaging.
All these can be used to your benefit—to promote sales, customer satisfaction, and consistent branding.
Think Of Your Package As A Shelf Billboard
Your packaging is also a means to advertise your product and company brand. Make your designs relevant, and have significant content to back you up. In getting customers to purchase your product over other brands, show them the benefits only your product can offer.
Packaging designs take up a lot of time, effort, and money. Which is why it's important to be thorough in your approach to produce a striking packaging design in high quality. Be inspired by these tips and browse through packaging design ideas to stay updated. Themed designs like retro packaging is a new approach that's loved by many. See what works for you!