Advanced web development technology has completely changed the way people interact with website these days. No more boring static content, annoying user interfaces and unnecessary inconveniences with form filling, only Inspiring Web Design Trends for Digital Success. In short, no more boring web solutions. JavaScript is a powerful language that every developer must take advantage of and use in their web applications. Even more interesting, developers can take the advantage of the powerful JavaScript JQuery Libraryand create amazing user experiences on the web.
JQuery Motto

Image Source: flibbr.com
The main objective of JQuery is to code less and do more. Developed by the JQuery Team, the library has been in use for over 8 years now, and today, more than 24 million websites on the internet. These websites, Google Search Giant included, take the powerful of advantage of JQuery by creating seamless, lightweight and easy to use front-end applications that make using the web an enjoyable and an unforgettable experience for over 90% of web users. Here are ten amazing things you can do with the JavaScript JQuery Library.
AJAX File Upload
AJAX is a master tool for basics to design a website that is more dynamic. The idea behind AJAX file upload is to allow your users to upload files to the server without having to refresh the page. Facebook, Google, Google+, and other popular social networks today fully rely on the power of AJAX File upload to make file uploading an easy and a comfortable process for website users.
Form Submission without Page Refresh

Image Source: phrasemix.com
PHP, MySQL form validation can be quite annoying. I will be honest with you; nothing makes a web user annoyed like having to type the same details repeatedly just because the server failed to validate their details. Unfortunately, most websites still ignore this bad web development habit and continue to implement it. For easy submission of forms, use the JQuery Library. It helps to validate the form, display errors if any and then submit the form back to a Hypertext Processor page without ever having to refresh the page. This is made possible by the GET or POST HTTP Request Methods.
Creating Less Website Pages

Have you ever been confronted by a situation where you keep creating many web pages because your project keeps expanding and needing more features? It is common. The truth is, JQuery Library eliminates the need to create many pages and reduces your web application to very few pages that you can manage with ease. The use of JQuery Modal, for instance, is a powerful approach to help compress those pages almost into what may seem like a single page application.
Database Content Pagination

This is one of the greatest web design trends in 2015. Imagine you have database table data of about 500 rows and want to display this to the user. Would you loop through all and display them all? Of course not. There are a couple of disadvantages with doing so. First, it causes the page load time to increase. Secondly, it annoys the users and you could lose site visitors.
No one wants to scroll down a page with hundreds of records unnecessarily. JQuery Pagination is therefore the key concept to implement in this case. It tabulates your database table data in a manner than is easy for users to navigate. Include a JQuery Search even makes it better because users find only the data they are looking for on the spot.
Image Manipulation

With JQuery Library, combined with PHP and MySQL functions, you can create a powerful image manipulation that helps to scale the images down to the right dimension before upload to the remote server. A good example is the image crop JQuery functionality, which allows users to trim their own images.
Video Player Site Integration

Do not struggle building a video player for your website on your own. There is a JQuery Video Player Library Created by the JQuery team to help you create a video website with ease.
Drag and Drop Functions

Image Source: saggezza.com
It is great when users can just drag and drop files from their local computers to your website and have them uploaded without ever having to press a button. This a modern web development technique that only Google and Eskimi, a Nigerian Social Network Service has put into use. The function is not hard to create and you should think of creating events to handle this if you are allowing users to upload files on your website.
Container Styling

Adding and removing styles when necessary is possible with JQuery. Once you write the function, you never have to worry about the static Cascading Style Sheet because your JQuery Function will help you manipulate this for you. Good examples include adding classes to hide and show div element, and closing and toggling a multiuser real time chat windows like on Gmail chat.
JQuery Animation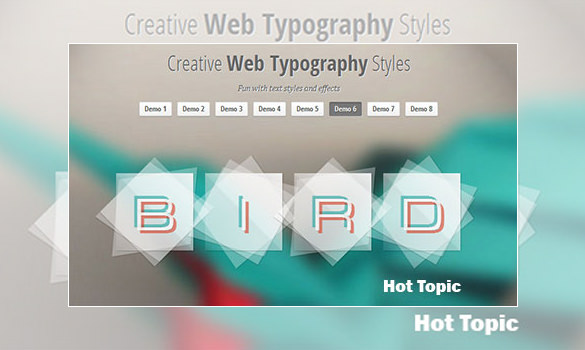 Image Source: webcssjquery.net
Millions of websites now use JQuery animation because of the advantages. This function takes multiple images and displays them in an assigned div element after a given amount of time. When then function reaches the end of the loop (the last image element), it goes back to the first images and repeats the same process. The JQuery Animation function is mostly useful when you need to create a summary of your website through rolling (rollover) texts and images. You can include call to action links on this pages so that users are redirected to a give page or made to perfect a given action with the script.
Automated Database Refresh
Last but not list, the JQuery Library can be used for database refresh. It is annoying when a user has to refresh a web page to see changes made on their accounts or on a website. Luckily, the AJAX, setInterval and JSON encode functions can be combined to create an auto refresh state so that registered users on a website can track the changes as they happen.
Conclusion
These are just examples of the amazing job that you are can do with the JQuery Library. You can think of other uses, and create a good application that you can include on your website. You can also share those ideas with other developer so that they too learn some of those new cool effects that JQuery library can help them do.
Image Sources: Freepik.com & Pixabay.com