Blurred photography usually features moving things or people that are in motion. The results are usually dramatic and stunning. When you blur the background or other parts of the picture, you can clearly show your audience the most important detail that they should focus their eyes on.In this post, you will be able to see awesome examples of blurred photography. Scroll down, be inspired and get ready to head outdoors with your own camera. You can also see Photography Templates.
108+ Photography Business Templates in PDF, Word, Excel, PSD, Google Docs, InDesign, Apple Pages, HTML5, Google Sheets, Publisher, Apple Numbers, Illustrator - START DOWNLOADING
Blurred Dark Lighting Photography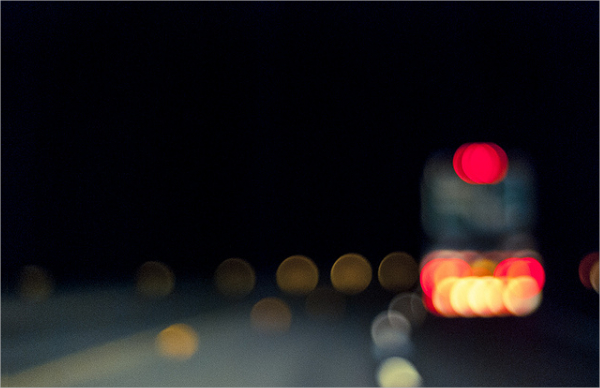 Source
This blurred photography from Cynthia Wood is appropriately titled 'Share the Road.' The blurred road lights are made more obvious by the dark background. Truck lights can easily be distinguished from road lights.
Blur Photo with Lovely Colors
Source
'Uncared for Coincidences' features two random strangers passing by. We think this picture can inspire beautiful stories about love. It looks like it's taken out of a drama film.
Black & White Blurred Photography
Source
Black and white photography is already dramatic and sentimental in itself, but the blur background and make the audience focus on a particular detail, then you can have the most dramatic picture.
Blurred Eye Photography Example
Source
They say the eyes are the window to the soul. We couldn't agree more with this blurred close-up picture of an eye. You can tell how expressive it is without staring directly at it.
Light Photo with Blurred Effect
Source
You'll usually see blurred photos of lights so we think this one is pretty genius. It shows a little light bulb that is turned-off, unlike lights that are on or blinking.
Blurred Macro Photography
Source
Although this is already a blurred photo of an insect, it doesn't make it less terrifying. Just look at those huge, magnified eyes staring directly at you.
Fast Lane Blurred Photograph by Johnny Silvercloud
Source
Johnny Silvercloud photographs people, current events, and symbolic stuff from the society and his surroundings. He usually blurs the background for a more dramatic effect. You can clearly see the message of each picture.
Blurred street photograph by Ger Power
Source
Photographer Ger Power has perfectly captured this literally moving image of a biker. You can see that the biker herself is the only detail that isn't blurred. This shows great timing and photography skills.
Paris Metro Blurred Photography with Beautiful Lighting
Source
We love how Lior L has captured speed in this photograph. What you'll love about this blur motion photograph is that the train seems invisible, you can see right through it.
Colorful Street Photograph with Blur Effect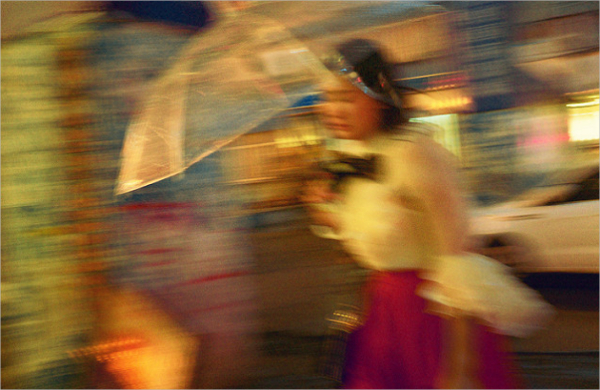 Source
This colorful photo is one of our favorites. We're sure you'll like it too. In spite of the blurred effects, you can still see facial features and the girl's emotions.
Blurred Travel Photography
Source
Blurred Dry Winter Photography with Blue Nature
Source
Motorway Blurred Photography
Source
Motion Blurred Photography
Source
Blurred Sunset Photography
Source
Night City Street Blurred Photography
Source
Touristic Sail Boat Photography with Blur Effect
Source
Blurred Effect Photography Example
Source
These are just some of the fine examples of blurred photography you can find online. They elicit various emotions and can be categorized in different styles and techniques, but we sure love all of them. We're hoping to see your very own blurred photography on our list next time! You can also see Portrait Photography.