Travel websites must be extremely catchy if you truly want it to make an impact among the masses. So what you should do in order to make an impression among thousands of travel websites which are already running in huge profit? Confused? All your confusion or doubts will be cleared once you install some top quality travel site themes  into your website.You may also check Travel PrestaShop Themes.
These templates are some of the best around and they have unique animation features which add life to your travel images. These Travel Templates are available free of cost and all you would need to do is to download them from the web. These are highly responsive templates and supported across all the popular browsers.
Premium Travel SWiSH Template $41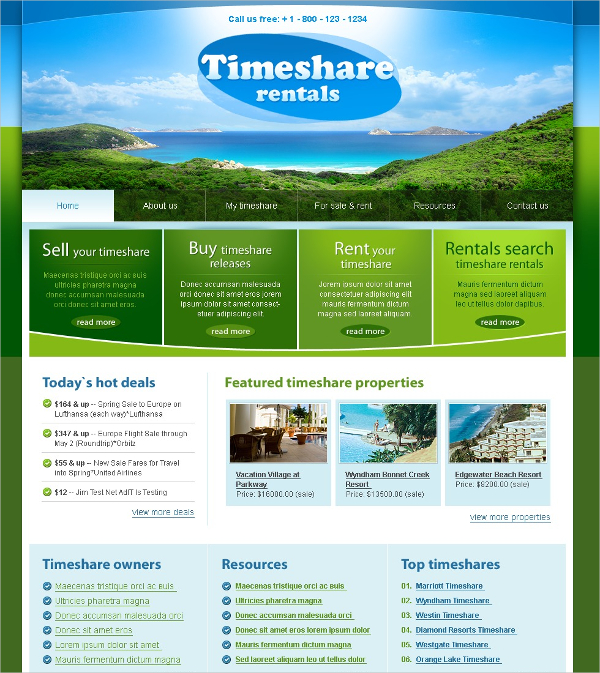 This Premium Travel SWiSH Template is available with unique animation features which ensure that it can attract more traffic when used for website. This is fully editable and can work on various versions of Photoshop. It is completely free and can be downloaded from any of the web. This template is fully responsive and can work on various smart phones and tabs.
Travel Agency Hotels SWiSH Template $39
This Travel Agency Hotels SWiSH Template is fully responsive and can run on various types of android devices. This template is designed in such way that it delivers an astonishing look for the user. It is available in stylish black and green color combinations which attract more traffic when it gets online.
You can also go for the premium version of these templates if you want to access and apply all of their features. It is just the perfect way to beautify your Travel Website and give it a grand look which you have been aspiring for ages. These templates are also upgradable on a regular basis so that you don't miss out on the latest features which are being added to them. The auto upgrade feature will do the task for you at the back end.
If you are planning about designing your travel website, then you can choose any of this. This template ensures easy installation and easy editing features that fonts and title can be edited as per particular requirements. So, there is no confusion from choosing any of these for meeting your goals.