Why would want to use Agriculture and Farming Flyer Template? Generally, a flyer is a cheap, yet professional, marketing used by businesses owners who are experiencing financial difficulties. Your agribusiness can benefit from flyers in so many different ways, the least of which is that you often get instant result. Because this flyer template is a person-to-person marketing tool, using it for marketing should shoot up your sales the same day you start your advertising campaign.
Farm Ranch Sale Flyer Template
Farm Flyer Template
Farm Ranch Flyer Template
Ranch Flyer Template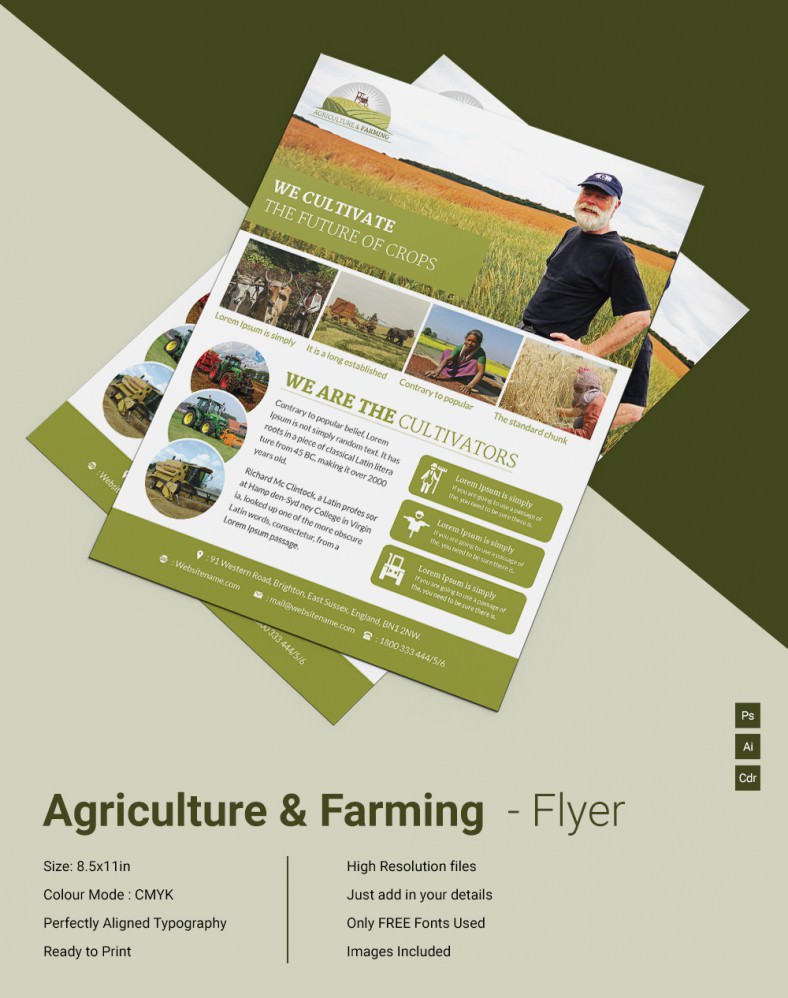 Features:
The general size of the template is 8.5 X 11 inches.
It is a high-resolution template with 300 dpi for quality printouts and photocopies.
The template also supports bleed, and it uses the CYMK color mode. Actually, the colors used here are user and light friendly.
A well thought out logo has been used, which you can use as is or customize for personalization.
Commercial free fonts are used. Also, royalty free images, useful for personal and commercial use have also been included on this template.
Benefits:
Flyers are great, because they are low priced. In fact, this agribusiness flyer will help you to advertise your business within your means.
You can buy this flyer now, and save yourself a lot of money on unnecessary costs.