Mura CMS
10+ Responsive Mura Themes & Templates
If you are bored of using the usual stagnant site with no lively effects, then responsive Mura themes will add color to your personal websites; any details you enter here will be converted into an amusing stanza along with an artful background. These days, competition is everywhere that's why Mura CMS Themes are there to set your objectives in a reality, its modern platform and animation style will help your website to be in its utmost functions, the way you always wanted it to be.
Responsive Portfolio Mura Theme $48
This responsive portfolio Mura theme has a creative background and exceptional setting in making any individual presentation of any blogs or business. Creative blogs, photo album, and artistic layout are all provided by this theme with its modern features in managing your unique website.
Creative Mura Portfolio CMS Theme $48
Aside from the usual power point slide, there is creative Mura portfolio CMS theme where it has a variety of slide designs and content programs that can show your report to a different level. The word press approach of this theme makes it a favorable program in making an original portfolio that can be used for many purposes. You can also see Bootstrap Mura Templates.
Responsive Construction Corporate Mura Theme $48
To match the theme of your website to that of your infrastructure services you're related to, a responsive construction corporate Mura theme will help you. On progress labor in its background and professional design will help your website to be attractive in many ways, like a video or image presentation of your industry.
Responsive Magaine & News Blogging Mura Theme $48
Responsive magazine & news blogging Mura themes will keep your blogs handy on any mobile devices. The convenient portfolio and easy to customize platform will help any bloggers to write down any reviews or news they want to share with online readers; it will open new means for magazine and news reporting.
Responsive Minimal Single Page Mura Theme $48
This theme is designed to present your site in a simple way where the content you have, will be presented on one page alone. With various compatible browsers, a responsive layout, and user-friendly programs, you can start making your resume or personal website with no hustle at all.
Personal Blog Mura CMS Theme
This premium gallery Mura CMS theme can give you the website you always wanted to have as your own with its custom build programs and majestic designs. This one is ideal for any corporate business where the content is categorized along with a concise business detail display.
Responsive Technology Mura Theme $48
Responsive Technology Mura theme is the latest offering in any modern theme online. Its multipurpose hosting features will be perfect for any web hosting service which has a high-resolution display. The program is compliant and can be personalized according to the purpose the site wants to achieve in the long run.
Responsive Foundation Mura CMS HTML5 Theme $48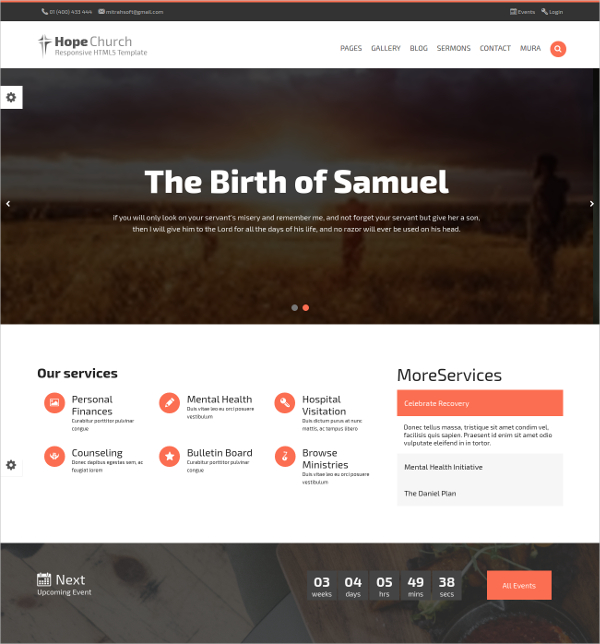 For a congregation like church activities, responsive foundation Mura CMS Html 5 theme is available online to provide the all in one blog that any person can join or view. Its Html5 technology will make it handy to be seen no any mobile devices and see the content clearly with its latest software application.
Mura CMS Responsive Personal Theme $48
This theme is designed for easy resume building and viewing by anyone; it is easy to manipulate the contact template so that any user can be reached immediately. Its layout can adapt to any smart gadgets and has numerous font styles that can add a twist to the usual resume being presented to your employers online.
Modern Responsive Photography Mura Theme $48
Getting the correct background and program for your photo album is here at modern responsive photography Mura theme; you can depict the whole picture of yours and make it alive with the intense pixel perfect display. This is a theme for any video or photo gallery portfolio where it can show a live demo of your works.
Responsive Mura themes are always seen anywhere as modern websites require latest programs to fit any smart gadget screen. This program will be complete if you get a Mura Bootstrap theme that is intended for any computer or smart phone startup.