WordPress Plugins
Top 18+ WordPress jQuery Slider Free Plugins
Looking for some innovative inclusions which would help your website stand out among the worthy competitors! Make room for the jQuery slider plugins which come in handy for adding slideshows thus perfecting the way the website looks. These wordpress jQuery slider plugins have the best possible features and resourcefulness added to them, and can be implemented via seamless installations on enumerating the topmost options available.
Nivo Slider

This easy to install plugin provides a stunning look to any website with beautiful translational effects included in addition to the flexible setup.
Slide deck

Add images and texts seamlessly into the scheme of things with this plugin which provides exciting coding options alongside a customized interface.
Simple content slider

This plugin provides an extremely responsive slider which supports smoother scrolling and comes along with fading effects and better shortcodes.
Responsive slider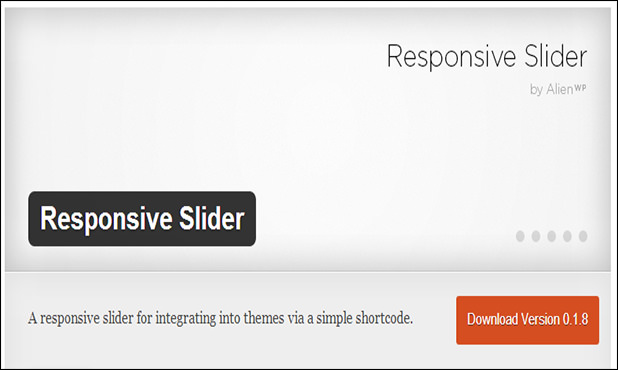 As the name suggests, this slider comes around as a highly responsive plugin which showcases theme integrations in addition to better styling options.
Slyd

A plugin which provides jQuery and CSS enabled animations alongside multiple category selections and easy shortcode availability for the professionals.
Wp AD Gallery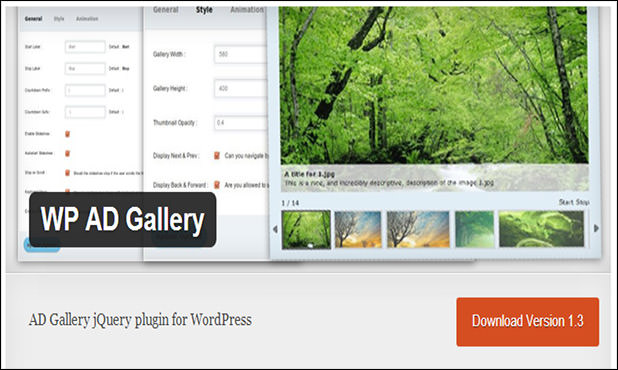 Each post can be presented in a different yet lucid manner with this plugin which allows high end customizability followed by a post editor.
Wp Lightbox 2

This plugin provides multiple image selections with the 5 built-in themes and a HTML5 compatible interface for the professionals to make use of.
Flipbook jQuery plugin
A plugin which showcases an extended feature set with 24 built-in themes and an interactive axis included into the scheme of things.
Multipurpose before after slider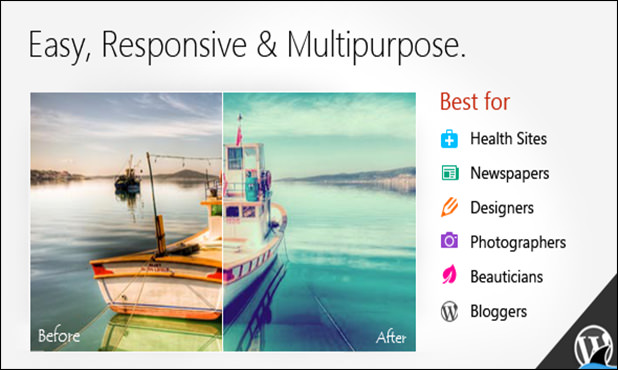 A responsive plugin which features multiple slider options alongside a touch swipe enabled interface and the seamless shortcodes for the professionals.
Cake Slider Query Plugin
This plugin features a fluid based layout in addition to the auto play and the all inclusive Mousewheel control alongside the cross browser compatibility.
jQuery Slider Plugin
In comes a responsive plugin which showcases a full gamut with extensive documentation and image inclusions followed by exciting theme selections.
Showroom Slider

This plugin allows slider creations with newer themes like boxes and planes as the backdrop in addition to the high end customization.
All Around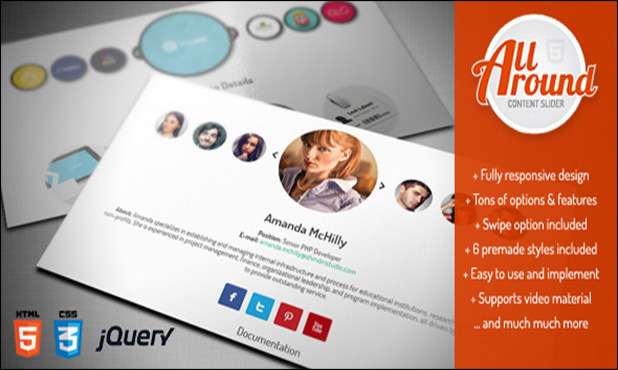 Tons of options and features are available with this plugin which showcases multiple styling options in addition to a responsive design.
Transition Slider jQuery Plugin
A jQuery driven version which can be integrated with the image preloader whereas the auto slideshow option provides a higher degree of flexibility!
Preview Slider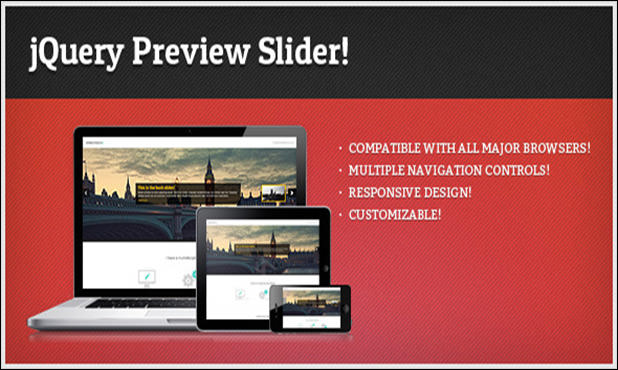 This plugin features multiple navigation control in addition to the scrolling and fading effects followed by the extended documentation and responsive designs.
Responsive jQuery Slider

One can include high end responsiveness on adding this plugin which also features auto rotating options alongside fade transitions and the touch swipe support.
LayerSlider

One can add selective animations to the varying layers with this theme which also supports multiple skin selections and customized transitions.
jQuery Banner Rotator

An exciting plugin which features a banner rotator for easy customization followed by sidebar inclusions and the content slider for the professionals!
More in WordPress Plugins