WordPress Templates
30+ Best Bakery WordPress Website Templates & Themes
Bakery WordPress themes are exactly what you need to get your business up and running! They come in a variety of colours, where you like dark, rich chocolates colours or lighter, more delicate pastel colours. Thus, they will adjust the webpage to the screen size of the device they are displayed on.
Omnomnom's Premium Theme for Bakeries-$43
Cake Bakery WordPress Theme-$58
Gridlock Bakery WordPress Theme-$58
Instinct Bakery WordPress Theme-$58
Bakery WordPress Theme-$48
Virtue Bakery WordPress Theme-$58
Veteranfood WordPress Template-$49
Strength Bakery WordPress Theme-$58
Experience Bakery WordPress Theme-$58
Sweet Cake Responsive WordPress Theme-$38
Fascinate Bakery WordPress Theme-$58
OnePage WordPress Theme-$43
Eternal Bakery WordPress Theme-$58
Cute Cake Responsive One Page WordPress Theme-$43
Restaurant & Bakery WordPress Theme-$58
Priority Bakery WordPress Theme-$58
Shrimpy Bakery WordPress Theme-$43
Ultraviolet Bakery WordPress Theme-$58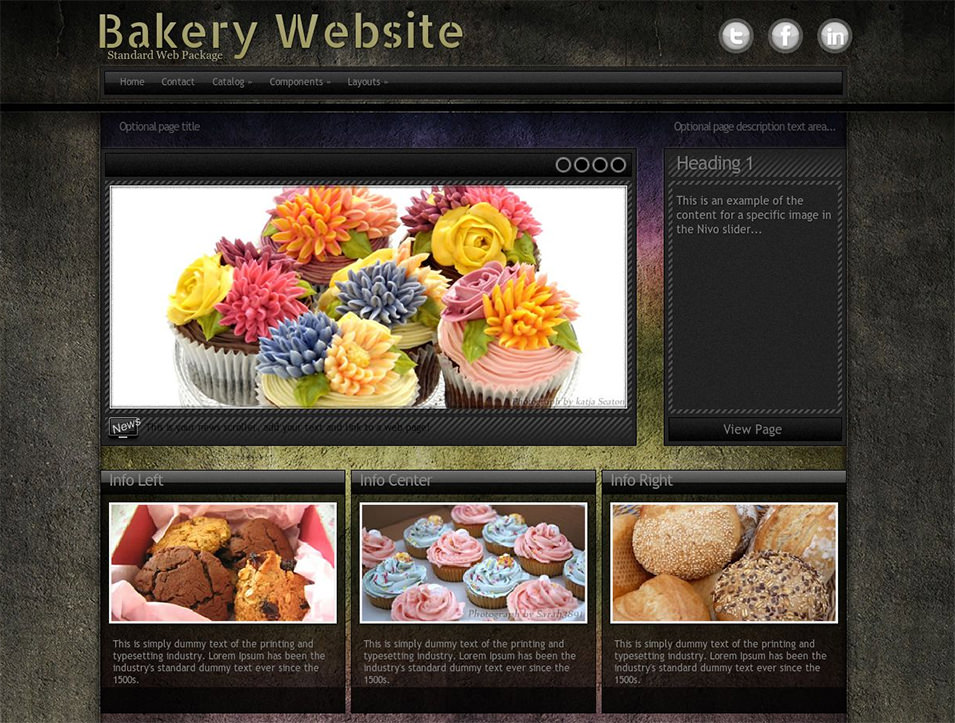 Cakes Bakery Theme-$49
They are also compatible across a number of browsers and operating systems, meaning your reach as wide as you can make it. Building the website is made extremely easy by the use of a variety of shotrtcodes that come preloaded into the themes. Among modern functionalities packed into these templates are widgetized homepage, and an advanced admin panel that helps you in managing the entire project. These bakery themes come with a wide variety of menu card designs, meaning you could even change them for special occasions like Halloween or Christmas without any hassle. To display your products online, these themes come with multi-column portfolio layouts that can be used to highlight products as well. Plugins help you set up an in-line store easily within these themes. The sliders come in both 2D and 3D variety. They also come with reservation forms for particularly busy nights, and have support for custom widgets for special needs. Bakery portals are awesome; you can go through their menus, specials, services and offers and make orders there and then. Well, you're up to setting up a bakery website, please do not proceed without checking out the latest collection of attractive and powerful Bakery WordPress themes. Needless to say, since they are WordPress property, they ought to be the best. The themes are modern and wired with visual shortcode builders, and all kinds of different support and integration features. The templates have customizable colours and fonts for maximum personalization, and have full developer support in case you run into any hiccups along the way!
More in WordPress Templates