Increase your client base for your design studio by really impressing website visitors with your designs. Start out as soon as possible: check out one of these carefully designed WordPress templates and themes to decide exactly what your target audience will love, and make it happen to build your internet presence. Find free and premium Parallax WordPress templates, with samples available for both downloads and print.
Stylish Parallax Design Studio Responsive WordPress Theme – $75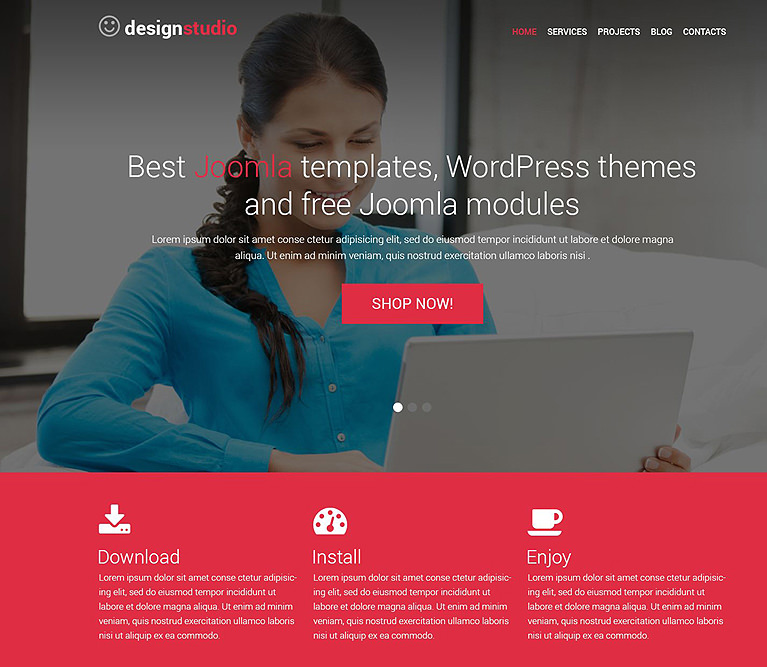 Creative Multipurpose Responsive Design Studio WP Theme – $48
Elegant and Professional Design WP Theme Free Download
Clean Bootstrap Design Group WordPress Theme – $75
Clean Modern Portfolio Studios WP Theme – $43
Black Background Admin Panel Futuristic Design Studio WordPress Theme – $75
Modern and Fresh Cherry Framework Unobtrusive WP Theme for Design Studio – $75
Red Responsive Web Design Studio WordPress Theme – $75
Minimalism WPML Ready Design Studio WP Theme – $75
Easy to Use Responsive Design Studio WordPress Theme Download – $75
High-quality Design 2 Columns WP Theme for Design Studios – $75
Unparalleled Features and Great Designs
Responsive layouts, parallax sliders and widgetized info boxes are just some of the great options available to you.
Lots of special effects and easy customization are the names of the game.