A nightclub owner would want to place his or her business on the internet so that customers can know much about it. But if you think that clubs are same, then you are mistaken. Each nightclub has its own zest, which is the pillar for attracting publicity. If you can capture the theme of your nightclub and bring it out clearly using one of the WordPress themes for nightclubs, you can quickly begin to see people want to know more about your club. The most important aspect you would want to feature in the website is photos of past parties and events that the club has hosted. Defining the real fun moments will leave people with the quest to come and see for themselves. Using beautiful photo galleries, you are able to reach out to your audiences.
Night Club Responsive WordPress Theme – $75
One Page Nightclub WordPress Theme -$39
Night club is impressive and vibrant one-page nightclub WordPress theme.  You can use it for nightlife websites of like nightclub, dance club or DJ's websites. The theme has a lot of options that allows you to upload background images, favicons and logos, as well as give you some control over colors and typography. With extensive documentation you will have no problems on installation and configuration.
Night Club WordPress Theme – $75
Event -Nightclub WordPress Theme – $49
Nightlife WordPress Theme – $58
This is why use of beautiful image galleries is of great importance for a nightclub site. The themes have been designed to ensure that you create an interactive site using key features like photos. With photo galleries, you are able to capture shops of your parties and events, and then post them on the website where people can see them. Some of the WordPress themes for night clubs have that feeling of glaring lights in the dark environment with those shining disco lights and the feeling of having fun and spoiling yourself. If you can capture those moments in your night clubs and post them to your photo galleries, this would be a great opportunity to lure clients to visit your club. See more : WordPress Music Templates ,  Music Band WordPress Templates
Night Club WordPress Theme – $68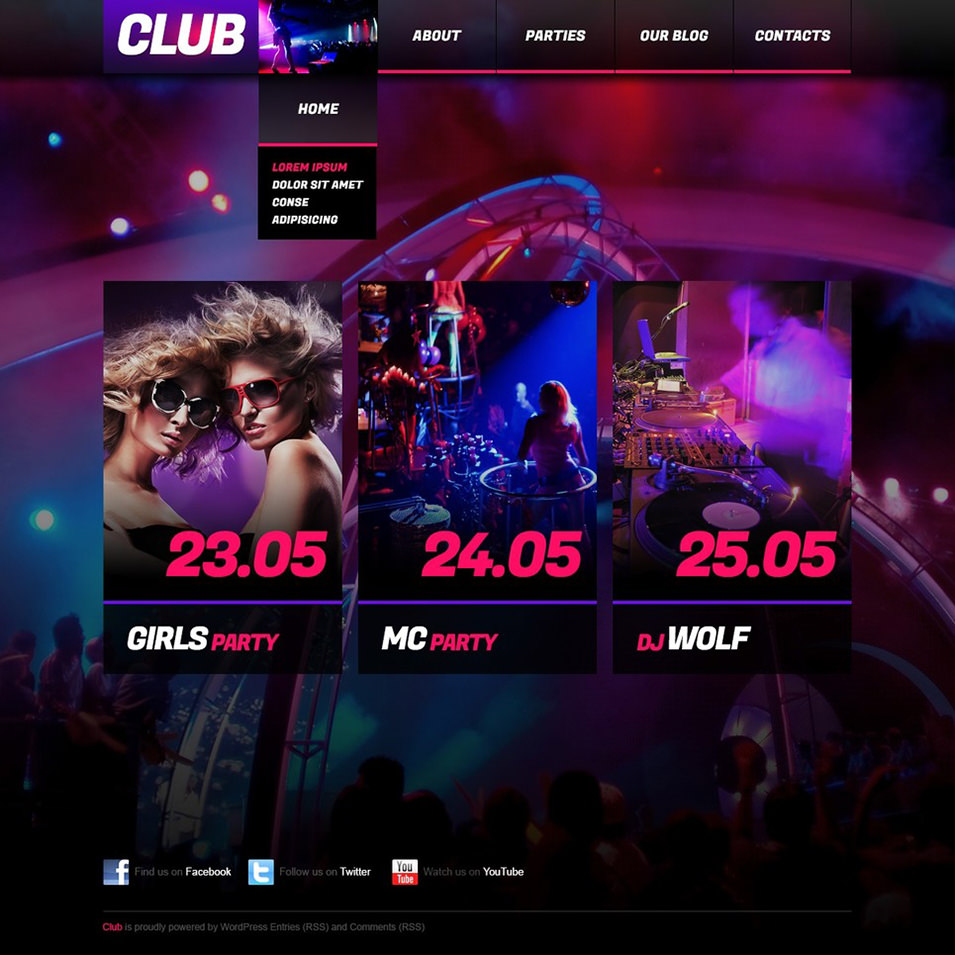 Night Club and DJ WordPress Theme – $52
Night Club WordPress Theme – $67
Low Saturation Night Club WordPress Theme – $75
Rockon Night Club Responsive WordPress Theme – $43
Party WordPress Theme – $75
Berliner – Nightclub WordPress Theme – $39
Disco Club WordPress Theme – $75
Nightclub Premier Audio WP Theme – $48