Bibliography Templates
15+ Word Annotated Bibliography Templates Free Download
An Annotated Bibliography in Microsoft Word is a catalog or index of reference to articles, documents, and books, in a particular topic. And each index or catalog is superseded by concisely 150 words of detailed paragraphs.
> Process of Creating Annotated Bibliography in Microsoft Word
Find the books or periodicals, and all the resources that have all the information on the particular topic you are going to create the Bibliography Template.
Thoroughly evaluate the items and the sources. If you are examining a book, then scan the book jacket, introductory, contents table, and the index. In the case of examining articles on the particular topic, be careful to review the main and abstract headings in all the texts.
After the evaluation and examination are over, you should pick out those sources of items which give all the important and resourceful information and context on the topic you are creating the annotated bibliography for.
For each of the items, create reference entry in APA style in MS Word.
After creating APA reference style, it is now time to create a brief paragraph which recaps the opportunity and idea for each item such as book, essay, film, reports, website etc.
> What Includes In an Annotation in MS Word
Detailed information on the background and authority of the author.
An account that describes the destined future audience.
A comparability, analog, and distinction of the importance of the work with other source mentioned in the Annotated Bibliography Template.
Instructions and information which you got hold of something new which will help the fellow researcher who is researching on the similar topic.
Graduate Student Annotated Bibliography Free Word Template

userwww.sfsu.edu
Works Cited Annotated Bibliography Free Word Template

library.spokanefalls.edu
Multiple Intelligence an Annotated Bibliography Free Word Template

inforesearching.com
How to Prepare an Annotated Bibliography Free Word

bbk.ac.uk
Marine Organisms Annotation Bibliography Word Free Download

web.clark.edu
APA Style Annotated Bibliography Entries Free Word

spalding.pbworks.com
Annotated Bibliography Entry for a Journal Articles Free Word

lacitycollege.edu
MLA Annotated Bibliography Word Template Free Download

bccc.edu
Writing an Annotated Bibliography Free Word Template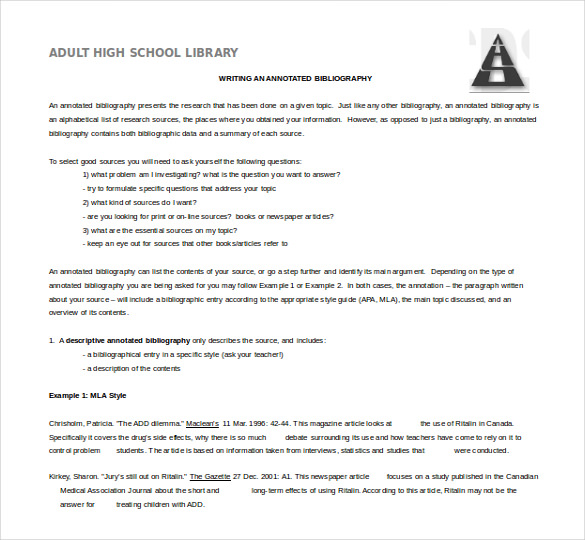 adulths.ocdsb.ca
Free Word Format Listing References of Annotated Bibliography

plagiarism.org
The Curse an Annotated Bibliography Free Download Word

tonyburke.ca
CPTED Annotated Bibliography Word Format Free Template

ocpa-oh.org
Bozarth Annotated Bibliography Word Template Free Download

wings.buffalo.edu
Secular Books Annotated Bibliography Free Word Template

enablemetogrow.com
Children Story Website of Annotated Bibliography Free Word

geography.org.uk
> Benefits You Gain from an Annotated Bibliography template in MS Word
The role of an annotated bibliography in the word document is to thoroughly ascertain the accuracy, quality, relevance, and application of the informant or the source we have extracted and thus help further researchers to detect beneficial and resourceful information on that particular topic. Note that you can get a free download of readymade MS Word annotated bibliography templates easily available online, which will provide you benefits such as –
Better awareness and understanding of the topic you are researching. It lets you be aware where the research fits. You gain imminent knowledge and cultivate your opinion.
The clear result that for a student having an annotated bibliography Free Word Template format during the research helps and provides better and efficient way of using the study time.
Annotated bibliography template not only helps one in research but let you grow in your knowledge of that particular topic and where it fits in the template.
> Two Styles of Annotated Bibliography in Microsoft Word
1. American Psychological Association or APA Annotated Bibliography Format
The references and citations for an annotated bibliography supersede the rules for APA style reference entries in a word document. The annotation is a double-spaced, block paragraph.
You should indent the paragraph – two spaces from the last line of the citation entry.
2. Modern Language Association or MLA Annotated Bibliography Format
Standard MLA practice requires double spacing within citations in a word document.
> Conclusion
To sum up, on this article, all you need to know is that creating an annotated bibliography, be it for research or thesis, provides efficient growth in gaining knowledge of Microsoft Word, skills and the better process of documentation of the research in the long run.
More in Bibliography Templates