WordPress Templates
10 Event Management WordPress Themes – The Perfect Way To Develop A Great Event Website
Event management wordpress theme can definitely be the perfect option to include when developing or modifying your event management or conference website. The event management best free & premium wordpress themes include a wide array of features to meet the modern day web developer's needs like , responsive layout, blog section, full media gallery, even registration page, and much more.custom logo support
Once installed, your website gets updated with all these essential event management tools without going through any kind of coding exercise.
Scheduling The Event In A Perfect Manner
When you are developing a website for some upcoming event, conference, seminar, or other program, it becomes essentially important to include all the details in the website with option to register online through the site, purchase tickets, etc. Event management wordpress theme comes preloaded with all the features that are required for such a website.
Some of the premium event management wordpress themes feature a specific section for speaker profiles while highlighting the sessions they will be hosting. Some of the top level themes even feature fully synchronized event scheduling structure that displays not only name, location, time of the event but also highlight synopsis of each session or event.
Organize A Successful Event Without Failing The Requirements
Event management wordpress themes come packed with all the necessary features required to run a professional event related website. The installation is quick and easy. Once done, you get a very easy to use and perfectly designed professional looking front page that delivers a complete and perfectly accessible site for event management.
The best of wordpress event management themes are available free to download, and cover every aspect of an event, right from scheduling, to registration, venue, speaker, program content, and more.
See More: Nightlife WordPress Themes, DJ WordPress Themes
A Rocking Event Management Word Press Theme – $58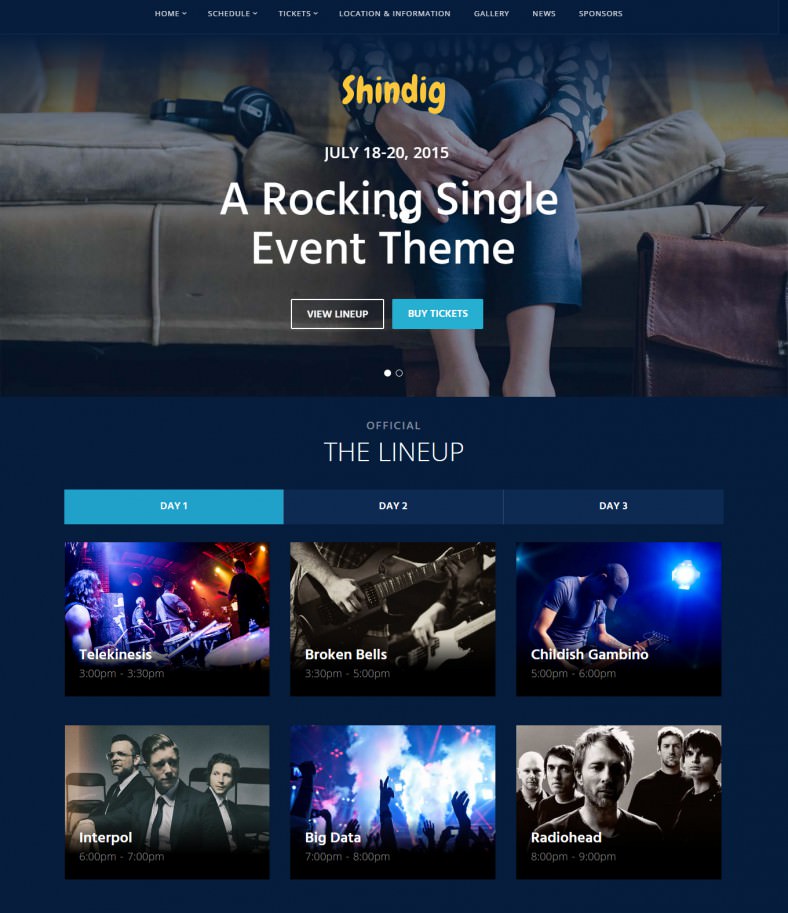 Event Management Responsive WordPress Theme $79
Polarise Event Responsive WordPress Theme – $43
Wedding Event Managemet Word Press Theme – $39
Event Management WordPress Theme – $58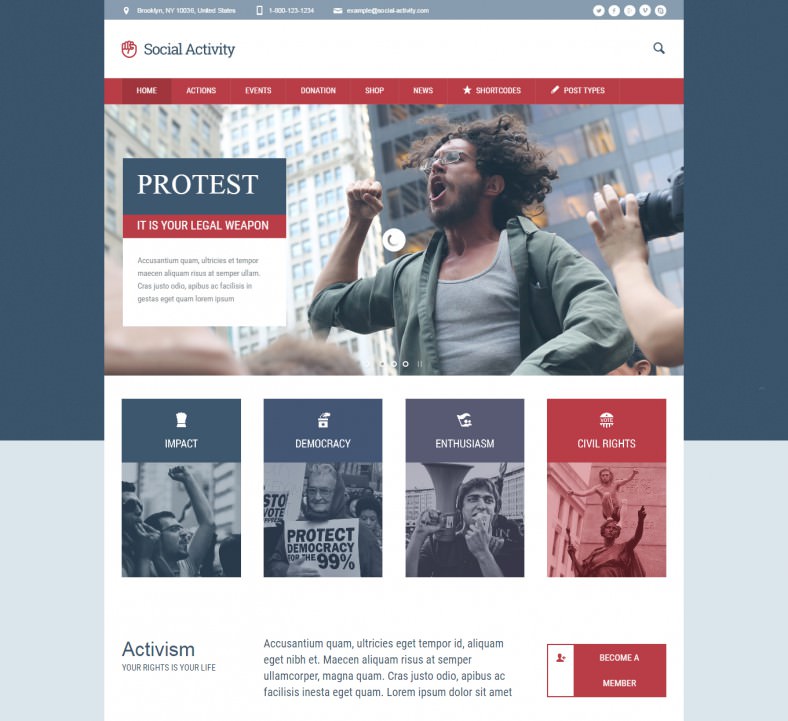 Event Responsive WordPress Template – $49
Event Management Band WordPress Responsive Theme – $32
Eventor Management Responsive WordPress Theme $43
Event Management Landing Responsive WordPress Theme $53
Event Master Responsive WordPress Theme – $59