WordPress Templates
Green WordPress Themes: Show Your Love For Mother Nature
Whether you want to represent nature or sell organic products, green wordpress free and Premium themes are a good way to show that you love nature. These wordpress themes are a great way to show that you are nature friendly and that the business you are in does not pose any harm to environment. These new age green wordpress themes have responsive design and are equipped with social sharing features. The former feature enables you to maintain just one website and with latter, you can reach out to as many people as possible.
Feeling Of Freshness And Soothing To The Eyes
Energy conservation companies, green technology companies, recycling / reusing companies and natural conservation organization – all can represent themselves in a wonderful manner through green wordpress themes. Organizations operating in various other sectors who have taken steps to save energy and prevent global warming can also represent their green strategies through these wordpress themes. Organizations dealing in waste reduction, forest restoration, resource conservation, water treatment & soil rehabilitation can show to the world what efforts they are making to save Mother Nature through green wordpress themes.
Green Approach Combined With Latest Technology
Along with depicting that you love nature, these wordpress themes are equipped with great features such as portfolio & multiple galleries, unlimited colours, multilingual support, drag & drop page builder, event management systems, type kit, Adobe Edge and Google web fonts. Through all these latest features you can build up your own portfolio, write blogs and customize your website according to your personal requirement. See More: Yellow WordPress Themes, Blue WordPress Themes
Zen Green Responsive WordPress Theme – $40
Veteran Food Green Responsive WordPress Theme – $49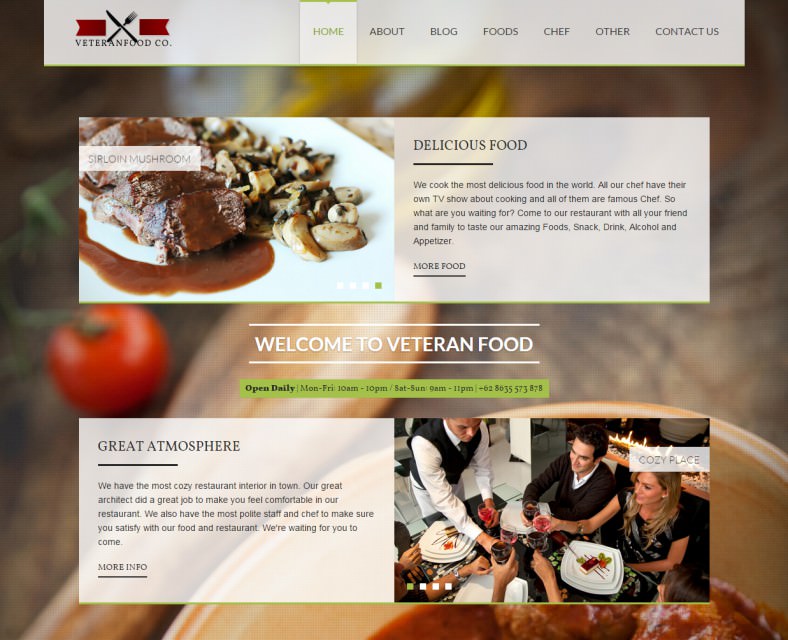 Ecobiz Green Responsive WordPress Theme – $43
Future 15 Green Responsive WordPress Theme – $58
Eco Nature Green Responsive WordPress Theme – $58
Innovative Green Responsive WordPress Theme – $45
Green Earth Responsive WordPress Theme – $58
Green Responsive WordPress Theme – $75
Black & Green Responsive WordPress Theme – $43