Companies dealing in software require websites that can reliably exchange data, promote products and conduct sales. This makes these WordPress themes the best option for such a company. Available for free as well as premium, these themes can be used for the showcasing of applications developed, provide documentation for them, etc.
Great Themes That Meet Most, if not all Requirements
These themes allow for building websites that are very responsive, thereby letting users on smartphones or tablets to access them as well. This is especially important for companies making software for such mobile devices.
Software companies also are highly appreciative of documentation that comes available with the applications, thereby they like the exhaustive documentation provided by these themes, along with additional resources in the form of videos of images. The themes are also updated often, something that helps these companies as they often require the latest technology when creating software.
Very Functional Themes That Help Meet the Company's Goals
These themes offer top services to software companies with their high degree of customization, with themes that match the kind of look the companies are going for, layouts and landing pages that are very attractive, etc. There is fully inbuilt support for ecommerce solutions to easily allow companies to sell their products online. They can also use the themes to set up blogs that promote their site and their creations, attracting more customers. The themes ensure a great level of SEO-friendliness, thereby making the site appear on most searches.
See More: WordPress Consulting Templates, Finance WordPress Templates
Responsive Software Company WordPress Theme – $75
App & Cloud Software Company WordPress Theme – $43
Responsive WordPress Theme for Software Company – $75

Clean Design WP Template for Software Company – $48
Software Company WordPress Theme – $67
Best Software and Hosting WordPress Theme – $43

Responsive WordPress Theme for Software Company – $75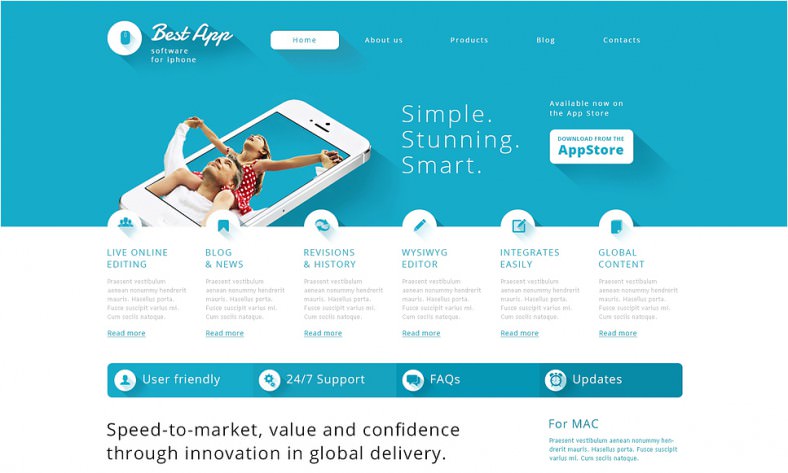 Software & IT Management Company WordPress Theme
Premium & Responsive Software Company WP Theme – $75
Software Company Responsive WordPress Theme – $75
Software Company WordPress Theme – $67