Self-employment, or the more common term, freelancing, is fast becoming the trend of the working community. Apart from saving the to and fro commutation time, it provides the joy of expressing your talent.
You get to pick your employer and the job according to your convenience. Further, you can take up challenging tasks and improve your skills. All these are absent in the monotonous office work.
With the Internet having reached every home, freelancers are increasing in numbers. Now the question is, amidst the growing masses, how will you differentiate yourself?
This is where WordPress themes helps you. Be it content or a website development work, WordPress offers you unique themes to make you stand out from the crowd.
Freelancing involves many fields such as marketing, photography and so on. Below are some of the freelancer WordPress themes under multiple categories.
Gillion – Gutenberg Optimized WordPress Theme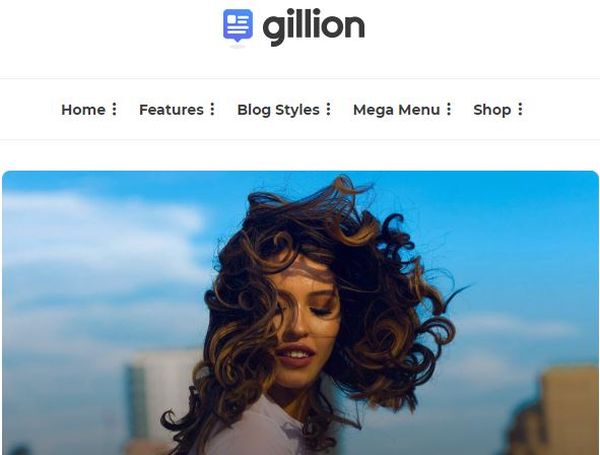 Download
Are you working with multiple elements? This is your ideal theme! Gillion is a multipurpose WordPress theme that supports blogging, online publishing, newsletter, and shopping. Its page design comes in the form of modules which can be placed anywhere in the screen. Other features include sticky navigation, revoslider for the content navigation, and MailChimp for e-mail marketing. It is SEO friendly and supports bookmarks, social media feeds, and Google Analytics.
Beaudry – Genesis Framework WordPress Theme
Download
If you want to commercialize your photos, then this is the theme! Beaudry connects art and e-commerce with its WooCommerce plugins. Its in-built Genesis Framework makes it compatible across all platforms and supports social media integration. This stylish WordPress theme comes with multiple widget areas to enable customization of menus, page layout, and content.
Arabusta – Elementor WordPress Theme
Download
For all coffee lovers, this is your theme! Arabusta integrates writing with marketing, particularly concerning beverages. With its default page layouts and plugins, it provides designs for both website creation and blog. It comes with JetElements for faster loading. This Freelancer WordPress theme is SEO powered and comes with free updates and multilingual translation feature. Being interface friendly, this operates across all browser platforms and screen sizes.
Cargox – Google Analytics Integrated WordPress Theme
Download
If you are a logistics owner, then this is your theme! Cargox is specifically designed to meet the needs of the transport business. It interfaces friendly and therefore operates on all browsers and mobile screens. With its theme options panel, you can customize the pages to include information such as types of goods, shipping details, and stock inventory. Further, it aids in the promotion of business by providing social media integration theme features.
Sigurd – Cross Browser Compatible WordPress Theme
Download
Do you prefer writing to formatting? Then this is your theme! Sigurd reduces the hassle of the freelance writers and lets them focus on their creativity. Editing the contents is made easy with its in-built editor and Google font integration. It also supports audio, video and image galleries, and animations. It comes with revoslider and thereby the contents shown as slides. This modern WordPress theme supports social media feeds, adblockers, and cross-browser usage.
Divi – Visual Composer Enabled WordPress Theme
Download
Are you looking for a unique webpage design? Choose this theme! Divi stunning WordPress theme comes with drag-and-drop page builder and 20+ predesigned layouts. Using these you can customize the page to provide a unique outlook. It enables you to insert any elements anywhere in the webpage. It supports import and export of data and has advanced typography to enable editing of its contents. Being mobile responsive, it is compatible with all browsers.
Prismy – Elementor Page Builder WordPress Theme
Download
Prismy WooCommerce WordPress theme is a fusion of the worlds of e-commerce and web design. It comes with elementor page builder and WooCommerce supported plugins. These enable you to build a rich product portfolio through its customization options available for the color palette, menu control, header and footer styles, video gallery, etc. With its revoslider and parallax effects, you can easily navigate across similar products.
Ad Hoc – Rapid Composer Page Builder WordPress Theme
Download
For a demonstration of your artistic skills! With its rapid composer page builder, Ad Hoc offers page design with alternate dark and light elements. This alternate pattern along with the grid layout is intended for advertising purposes. You can easily optimize its structure with the in-built WordPress theme optimizer. It comes with a higher speed for faster page loading and is cross-browser compatible.
Eram – Visual Composer Enabled WordPress Theme
Download
If photography is your cup of tea, choose this theme! Eram aids photographers to demonstrate their skill with light. It comes with hover effects for images and various gallery layouts such as masonry, ken burn and so on. Its powerful HTML5 Code and visual composer help in formatting and posting images. Further, it supports live gallery editing and offers password protection for all galleries. It is mobile friendly theme and works on all platforms.
Coupons – E-Commerce WordPress Theme
Download
Who doesn't want a coupon? As the name suggests, this theme is suitable for coupon business. It comes with both SEO and WooCommerce features to display the coupons as and when it is available. This social media ready WordPress theme comes with customizable sidebars and carousel to enable easy filtering of the contents. Separate options are available to highlight important features such as store type, coupon expiry date, user counter, and so on.
Clomod – SEO Powered WordPress Theme
Download
If you need an organized site for your business, this theme is your choice! Clomod retina ready WordPress theme offers an elegant design with WooCommerce integration. Its parallax effects and animations help to highlight your products. It comes with in-built page builder that supports customizations options like formatting background style, header and footer styles, menu display, and so on. There is also space for store notice and contact form to get feedback from customers.
SkyTech – HTML5 Supported WordPress Theme
Download
If consulting is your domain, then this is your theme! SkyTech HTML5+CSS3 WordPress theme comes with Google Analytics integration. It aims at consulting firms by providing customizable menus such as portfolio management, historical data, security, and so on. Being coded with powerful HTML5, SkyTech supports social media widgets, control options panel, and unlimited sidebars for displaying the contents.
JustFit – RTL (Right-to-Left) Supported WordPress Theme
Download
Does your business focus on fitness? Then this is the theme! Be it a website for a gym or an online fitness magazine, JustFit targets the health geeks. This multilingual WordPress theme comes with multilingual in-built, but customizable page layouts. It supports control options panel for menu display, enables full-screen view and video posts, and links with shopping sites for fitness materials. It is speed optimized to avoid buffering and has Google Adsense and social media integration.
WooShop – WooCommerce Supported WordPress Theme
Download
For a wonderful shopping experience! WooShop comes with responsive page layouts and hence functions across all platforms. You can customize these layouts for their color, background, contents, etc. You can control the homepage display with menu control options. With the help of sidebars and sliders, it is possible to highlight an item for sale. Further, it comes with its own blog page.
School – HTML5 and CSS3 Powered WordPress Theme
Download
Are you a freelance trainer? Then this is your theme! With its powerful HTML5 and CSS3 codes, Scholl comes with multiple page layouts, posts for gallery and event schedule, and audio-visual support. Its fifteen inbuilt widgets target different educational operations such as links to local schools and universities, opening and closing hours of institutions, information to parents, and so on. It is SEO enabled and supports multilingual translations widget and social media feeds.
Empathy – jQuery Powered WordPress Theme
Download
Do you like to create vCards? Then this is your theme! Empathy assists in the creation and marketing of vCards. With its HTML5, CSS3 and jQuery features, this theme supports 67+ animation formats. Further, advanced options for image editing, typography, and retina optimizations are provided. Professional WordPress theme is SEO enabled and comes with social media sharing, Google Maps, theme customizer for fonts, color, and so on.
Nimble – WEC Complaint Secured WordPress Theme
Download
For a dexterous freelancer! Nimble offers its layout with unique colour patterns. With its CSS3 built, it is compatible with all interfaces. Nimble provides the main control options panel to customize the theme and integrate any additional widgets. It also enables toggling and sliding of the contents. It is highly secured and comes with adblockers.
Hope, this article helps to reduce the hassle of choosing the WordPress theme for your freelance business!