Books are probably among the most popular items sold online, so why wait in a corner store waiting to sell your books real time, just upload your collection online and sell it hassle-free. With the Prestashop bookstore templates, you can now transform your store completely online with ease. All you have to do is pick a top prestashop template to begin with and start working with it.
Online Bookstall PrestaShop Theme – $139
Book and Cd Store Prestashop Template – $59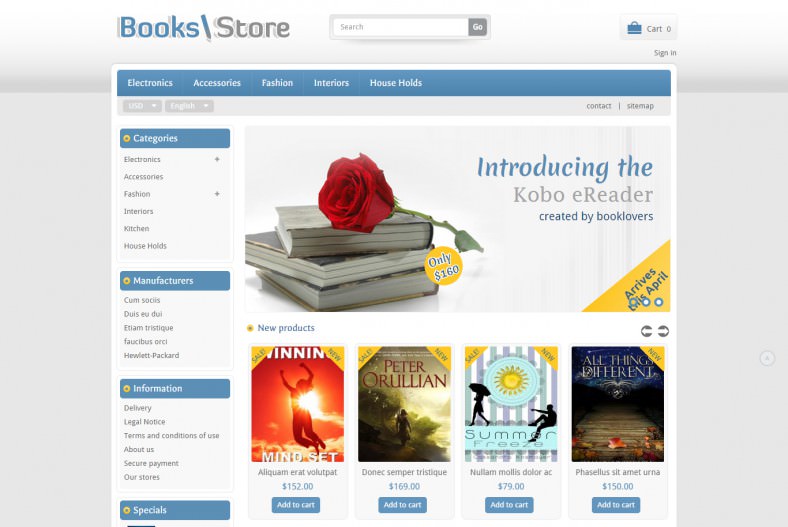 Prestashop Template for Book Store – $139
Prestashop Responsive Book Store Theme – $59
PrestaShop Theme for Books & Magazines – $139
Responsive Prestashop Book Shop – $68
Responsive Books Store PrestaShop Theme – $139
PrestaShop Responsive Theme for Book Store
Books Online PrestaShop Theme – $139
Free Prestashop Theme for Book Store
Books Online PrestaShop Theme – $139
Not everyone amongst us is equipped with skills to design a website like a pro. Well, that doesn't entail that there is no hope left for the rookies. Even if you're not well-versed with even the basics of website coding, you can use these free Prestashop templates to design and develop your bookstore portal.
Also the templates feature a responsive design so that even you mobile users can get the maximum out of your site. So go ahead, choose the best template that suits your taste, customize it the way you need and transform your bookstore online.