Life and Death are the two faces of the same coin. If someone was born to live, well a day will come when he will become history. But those who are left behind in the process face inexhaustible pain. While in pain, they have to perform certain rituals for their loving one who has just left this mortal world. The free funeral Program template has been specially crafted for this purpose.
Funeral Program Bi Fold Template for Father
Obituary Program PSD Brochure Template
PSD Funeral Service Memorial Brochure
Floral Funeral Program Brochure Template
Obituary Program Invitation Card  Template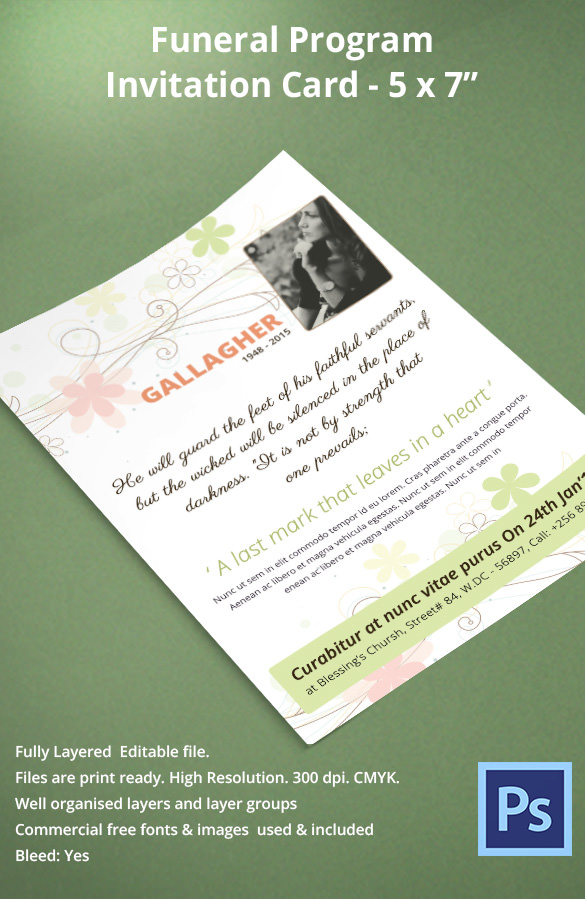 Modern PSD Obituary Program Template
Obituary Service Outline Template Doc
ngvets.org
Memorial Service Template for Obituaries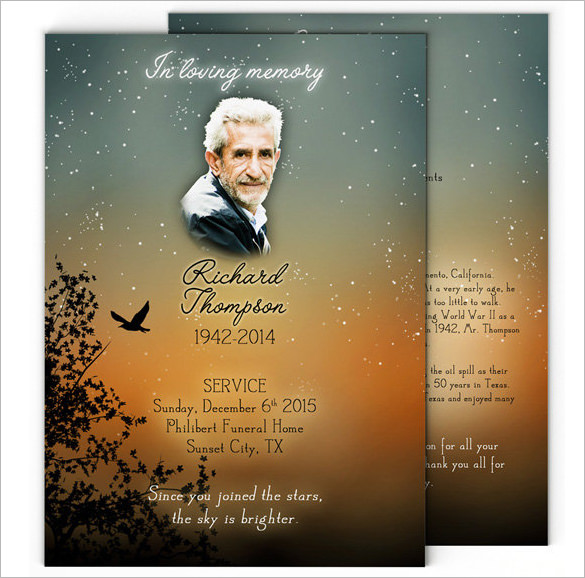 Printable Obituary Program Photoshop Template
BiFold Obituary Program Template Download
Bi-Fold American Obituary Program Design
Download Obituary Program Powerpoint Template
smallpersonalbiz.com
Obituary Funeral Program Full Page Bi-Fold Template
Sample Obituary Program Template PDF Format
stgertrude.org
Sample Obituary Program Template for Celebrity
Printable Funeral Program Template Download
Lavender Obituary Program Template PSD
The obituary templates have been well designed to fit in the purpose of letting the known ones about the soul that has left for a new journey. These free templates will ensure that everyone who wants to join the holy ceremony gets to know the details regarding the funeral program.
Beautiful Blue Background Obituary Program Template
Spring Garden Obituary Program Template
If you have any DMCA issues on this post, please contact us!