You may be left alone and poignant by a life that has withdrawn but that will not restrain you from performing some rituals that are obligatory. Many people are faced with a trouble that is how to write an obituary. In times like that it is difficult to keep your head in order to write the obit well.
Funeral Program Bi Fold Brochure Design
Stylish Obituary Program PSD 2015
Memorial Service Obituary Brochure 2015 Style
Floral Obituary Brochure Template
Funeral Obituary Invitation Template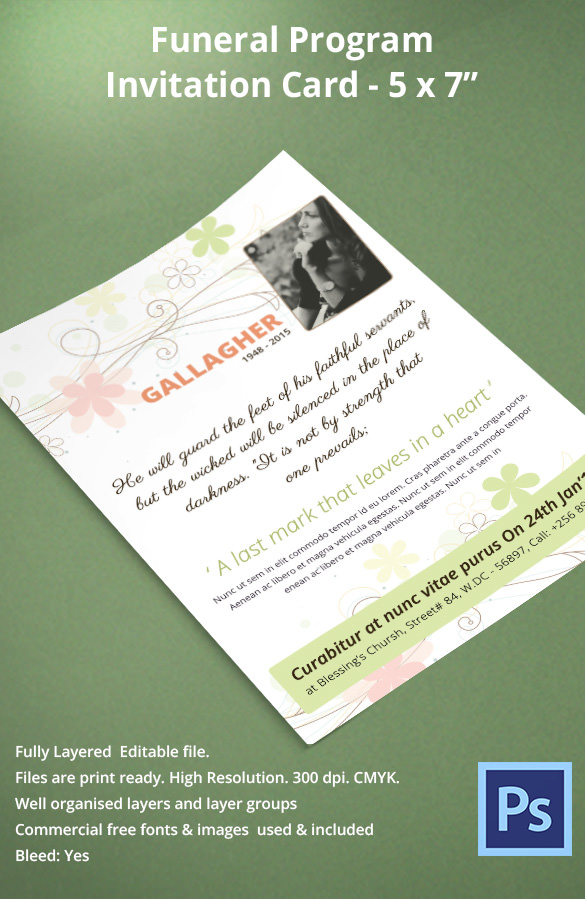 Obituary Program Poster Mockup PSD A3 Size
Beautiful Triple Fold Funeral Brochure PSD
Bi-Fold Funeral Brochure Template PSD
PSD Funeral Program Obituary Template Download
Funeral & Obituary Programs Bundle Download
Funeral Obutuary Example PDF Fromat Download
routsong.com
Christan Funeral Obituary Template Download
stgertrude.org
Funeral Program Full Page Bi-Fold Template
Free Funeral Obituary Program Template
besttemplates.org
Funeral Obiutary Templates Bundle
Funeral Program Template Bundle PSD
Blank Funeral Obituary Template Download
butlereagle.com
Golfer Thank You Funeral Card Download
Homeward Bound Funeral Program Template
Funeral Memorial Memory Card Printable
Funeral Obituary Program Template for Mom
Funeral obituary templates will cease your difficulty to an extent as they will be enlisted with the dates and times scheduled for performing the sacred ritual. All the programs that will be performed will be mentioned thereby helping you to become a better host.
by Irshad Shaik