Drupal Modules
10+ Best Drupal Calendar Modules
Drupal has fast gained huge popularity as an effective and precise CMS option, which can make things really easy for you. And what with all the amazing Drupal modules available now, you can look up the many options that you have when it comes to calendar modules. There are many various types of calendar modules, and each comes with its own specific qualities; for example, there is one Drupal calendar module which uses a date API that can be easily used by other modules as well, and users can make full use of the time and date fields that are quite flexible. You can also see Drupal Newsletter Modules.
Work Calendar
This calendar is required in order to define the working days and the holidays in a year. The main features of this module are that, they can be exported, there are site wide default calendars, and there are admin pages to build them.
Google Calendar Block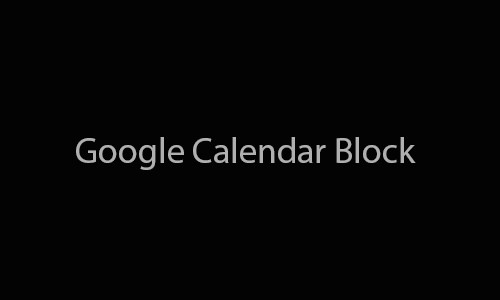 This is a lightweight module in which administrators are allowed to create blocks in order to display the events in the Google calendar. It also requires Libraries API to function. The module is actively maintained and actively developed too.
Pretty Calendar
This is a simple calendar module which displays the material according to the date. This is a simpler module than the calendar module and there are separate nodes available for the multilingual sites. The module has built in Ajax tooltips.
Nepali calendar
This calendar converts the generally used Gregorian calendar into Nepali calendar Vikram sambat and vice versa, named after the Indian ruler Bikramaditya. When this module is installed, it automatically creates Nepali date block complete with Nepali date and Nepali times.
Event Calendar
This is a module which allows the users to edit or view or add events in pop up. This can be done by clicking on a box in a view of event calendar. The colors of the events are managed by their status.
Spider Event Calendar
This is perhaps the best calendar module which is available in the Drupals modules directory. It is a highly configurable module which makes it possible for you to have a number of organized events. The module is very user friendly.
ERPAL Calendar
This is actually a collection of modules features, which helps in providing an ERPAL calendar and in project. This is included in the ERPAL distribution. There is also paid ERPAL and Drupal integration process for users and developers in general.
Events calendar feature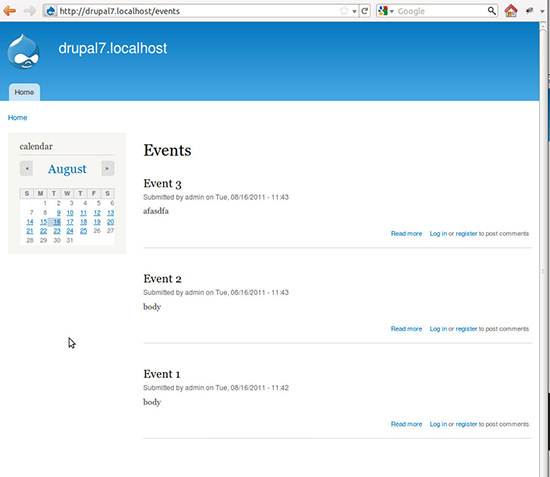 This feature ensures that you have all the required nodes and then creates an event which is content type with a date field for start and end dates. It also creates a view event option which makes it possible to view the current events.
Parish Calendar
This is a calendar created mainly for the churches. The main features of this calendar include, easy creation of events which can be shown in your Parish calendar, an upcoming events block which lists all the events in near future, etc.
Date iCal
If you are looking for iCal support in Drupal this is the best solution for you. This gives you a plugin which lets you export the calendar of your site as an iCal feed, and another for importing external feed from iCal to your site.
Other than this, there are some Drupal calendar modules which will allow you to show all Views data fields in the calendar format itself, and users can even switch the views within the day, month or year, simply by using the Next and Back options. Users can also make use of the iCal feed in certain modules, allowing them to use the full core functionality of the Date module, and you can even export calendar feeds into the schedule of your site. You can also see Drupal Calendar Modules. There are other calendar modules which can be made use of by typing the dates as plain text or calendar pop-ups. These modules come with all the bug fixes, enhancements and features which allow for very helpful and effective event and time management. Also, there are a few calendar modules which make full use of the Adam Shaw FullCalendar jQuery plugin, and make the managing of date and time even more hassle free.