eCommerce Templates
8+ Free Ecommerce Website Templates
What is the core facet of any e-commerce company? Why, it is the website of course. How would the ecommerce company even function without the website? It is the only channel of communication between the customer and the company. Have you decided to start an e-commerce company for yourself? Then the first thing you must do is get your hands on an amazing theme for your website. After all, that's the first thing people will see when they visit your site. Check out these high Quality Ecommerce Website Templates to find one that is right for you.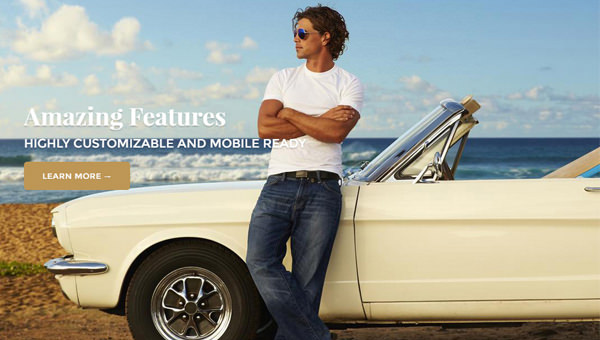 This is a website template specially designed for ecommerce site owners. Also, it would allow you to have any number of product pages as you want. As a matter of fact, this template is editable and customizable. Since it's your ecommerce website, you should be able to customize the website template as and when you please.
Responsive eCommerce Theme
Free Ecommerce HTML Template

If you're using a HTML platform for your ecommerce website, then you can use this template. Plus, this template comes free of cost which makes it quite a catch. You will be able to incorporate as many images as you want as well. The interesting choice of colors would also make your website stand out from the rest.
Are you planning to launch an ecommerce website only for fashion lovers? Then this is the website template for you. The layout has been kept neat and tidy so that you can include as many images and content as you want without making it clumsy. Here are a few other features that this template provides –
Responsive design
Rearrangeable home page
4 different modern styles
Fly out shopping cart
Free Bootstrap Ecommerce Website Template

This website template uses a clever technique in order to draw customers. Most shoppers online are more attracted to large and vibrant images than long pages of text. And that is just what this website template provides. You will be able to customize and design your home page and the product pages according to your requirements.
Now that most shopping websites are shifting to mobile websites, you should too. However, it always helps if the theme and template you use for your mobile website is compatible with most mobile platforms. In order to get your hands on such a template, you should use this template which has been specifically designed for mobiles.
Clean & Minimal Style Ecommerce Template Free Download

The most important feature that this website template offers is that it is compatible with all your major platforms. So irrespective of the kind of platform you're using to create the ecommerce website, you'll be able to make use of this template. Here are a few other features it offers-
Warm and vibrant colors
Minimal layout
Responsive design
Clean and neat style
Exquisite typography
Free Responsive Website Template for Ecommerce

Have you been planning to launch an ecommerce website purely dedicated to fashion? Then you can use this free website template. You can design different kinds of product pages for apparel, accessories and footwear for men, women and kids. Also, this website provides you with a responsive layout which would be appreciated by your users.
Wine Store Ecommerce Websit Template Free Download

Starting a wine store online could be a great way to kick start your business. If you're an expert on the different kinds of wine, you're going to absolutely love this template. It consists of sufficient space where you can incorporate your products. Also, this easy to use website with a clean interface is just what every online store should have.